Grey's Anatomy: Katherine Heigl Regretted Her 2008 Emmy Omission Comments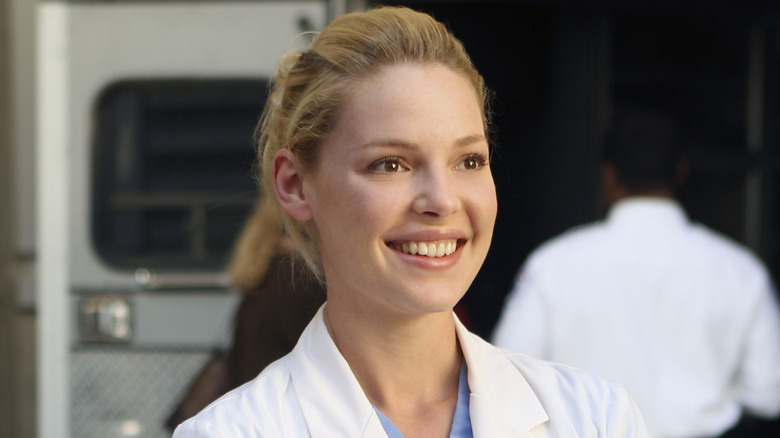 ABC
Back in 2008, after winning an Emmy for the second season of "Grey's Anatomy," Katherine Heigl did something unprecedented and removed herself from consideration for winning another award. As Isobel "Izzie" Stevens, one of the series' original surgical interns, Heigl had an incredible character arc in Season 2, where she stole a heart for her patient-turned-boyfriend Denny Duquette (Jeffrey Dean Morgan) and quit the program. After that, Heigl didn't feel like Shonda Rhimes' scripts did her justice; however, years later, she regretted this decision.
Speaking with Entertainment Weekly in 2021, Heigl admitted she didn't feel good about the way she handled the ordeal. After saying she did regret the statement she released at the time, Heigl further elaborated on the context. 
"At the time, I thought I was doing the right thing," she said. "I wanted to be clear that I wasn't snubbing the Emmys. The night I won [in 2007] was the highlight of my career. I just was afraid that if I said, 'No comment,' it was going to come off like I couldn't be bothered to [enter the race]. But really, I could have more gracefully said that without going into a private work matter. It was between me and the writers. I ambushed them, and it wasn't very nice or fair."
Katherine Heigl was, admittedly, saddled with bad storylines on Grey's Anatomy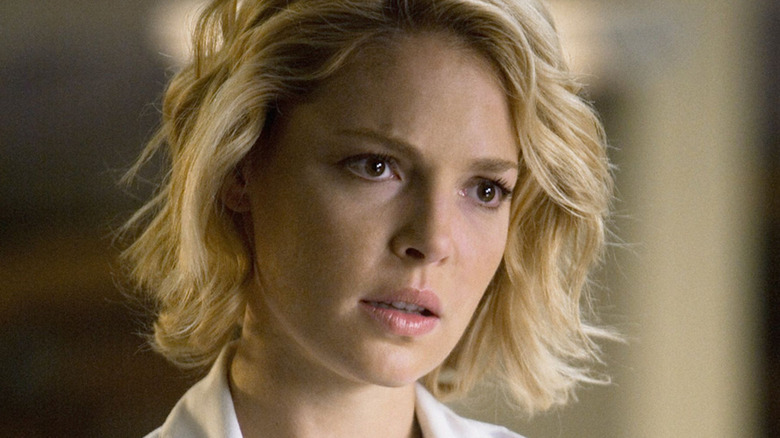 ABC
To be fair to Heigl while acknowledging that this was an ultimately petty situation, she was given some poor storylines after Season 2. During Season 3 of "Grey's Anatomy," a significant portion of her screen-time is dedicated to her affair with her best friend George O'Malley (T.R. Knight), who's married to Callie Torres (Sara Ramírez). This is a bizarre pairing and fizzles out before the two could embark on a relationship. 
Meanwhile, at the beginning of Season 4, Izzie performs CPR on an injured deer in the parking lot. Then, Izzie hallucinates Denny, who is dead. She even has a full-fledged fling with his ghost, but the reason she's hallucinating him in the first place is because she has advanced skin cancer that's affecting her brain. 
Izzie having cancer and beating it is a compelling storyline, but introducing it through ghost sex is a bit much. Ultimately, she is unceremoniously written off the show in its sixth season, which some believe is due to how how Katherine Heigl behaved on set and with the higher-ups. After being fired as a surgical resident during a merger, Izzie moves away for a new job and never returns.
What has Katherine Heigl been doing since her time on Grey's Anatomy?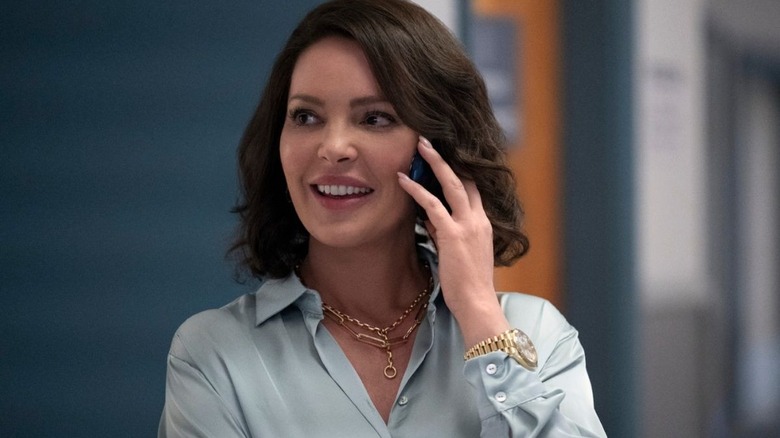 Netflix
Thanks to a rough reputation after "Grey's Anatomy," Heigl seemed to vanish for a while. In recent years, though, she's seen a career resurgence thanks to a Netflix original that pairs her with another former on-screen doctor.
Paired with Sarah Chalke, who plays Dr. Elliott Reid on "Scrubs" for its entire run, Heigl resurfaces in "Firefly Lane," a two-season series about best friends Kate Mularkey (Chalke) and Tully Hart (Heigl) . Heigl's character, in contrast to Chalke's quieter Kate, is a high-powered television host who got her start in local Seattle television before becoming a national star. She also has her demons, having dealt with her difficult, erratic mother, Cloud (Beau Garrett), for her entire life.
The series just wrapped up with a heartbreaking ending that puts a bow on Kate and Tully's incredible friendship. Now that she's shown the world that she's still incredibly talented on "Firefly Lane," it seems like Heigl could be poised for a comeback.