Who Plays Cloud On Firefly Lane?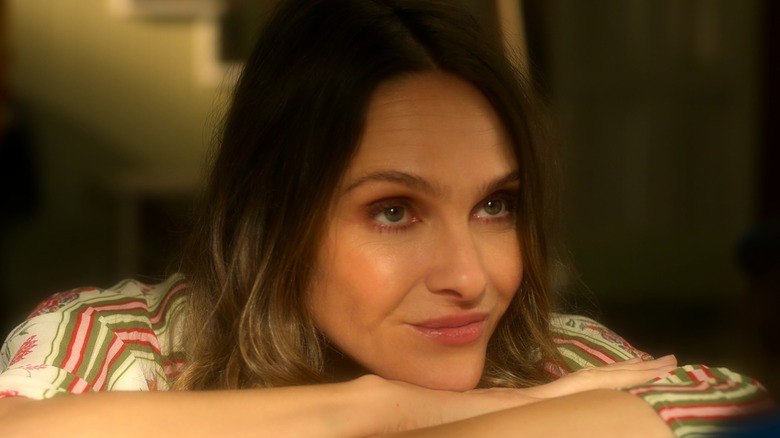 Netflix
As "Firefly Lane" wraps up for good with the second half of its second and final season, fans have gotten some very bittersweet send-offs and plenty of tear-inducing moments. This makes sense, naturally, as viewers are preparing to say goodbye to the decades-long friendship between Kate Mularkey (Sarah Chalke) and Tully Hart (Katherine Heigl).
Meanwhile, fans who read the book by Kristin Hannah that the Netflix series is based on are in the unenviable position of saying their heartfelt farewells for a second time. Being that "Firefly Lane" is a show about the meaningful relationships that make up our lives, this means that there are plenty of other key characters that fans have to give up as well, like Dorothy "Cloud" Hart, who is played by Beau Garrett.
Though Cloud has something of a shaky relationship with Tully due to her years of drug abuse during Tully's childhood, this complex character has ultimately become a somewhat sympathetic and likable addition to "Firefly Lane." Given how emotional Cloud's arc is over the many years that the story takes place, however, fans might also be interested to know more about the actress behind the character.
Beau Garrett plays Cloud on Firefly Lane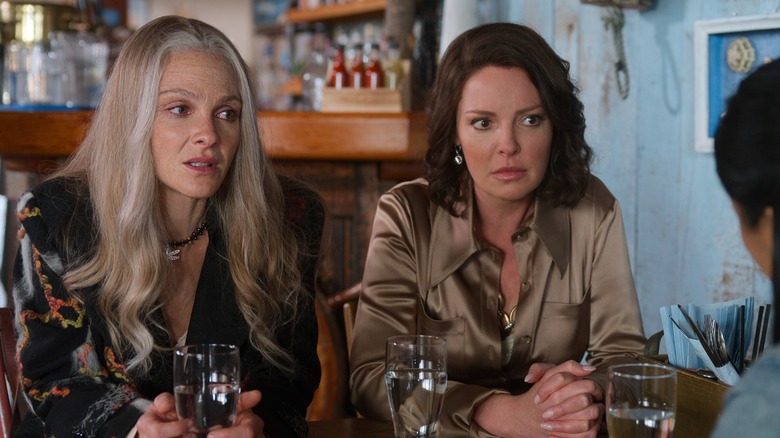 Netflix
Beau Garrett plays Cloud in all but one of her appearances on Netflix's "Firefly Lane." Though her appearance changes drastically over the course of the series, Garrett is the performer behind Cloud in nearly every scene, with the sole exception being a flashback to the character at 17, where she was played by Ivy Matheson.
If Garrett looks familiar to you, it might be because you recognize her from one of her other long-running television roles. She played the part of Phoebe Conte on the Universal comedy-drama "Girlfriends' Guide to Divorce." As a divorced model rediscovering the joy of life, Garrett appeared as a central cast member in all 45 episodes across the series' five seasons.
You may also recognize the performer from her role as in-house attorney Jessica Preston on Season 1 of the ABC medical drama "The Good Doctor." She appeared extensively in the 1st season of the ongoing series and returned later on as a guest star in Season 4.
The actor has also had smaller stints and one-offs on popular series like "Chuck," "CSI: NY," "Glee," "Longmire," and "Freelancers." Finally, she also appeared in visionary filmmaker Terrence Malick's 2015 film, "Knight of Cups," where she played a character who shared her first name, Beau.