How Katherine Heigl Behaved On The Grey's Anatomy Set According To A Crew Member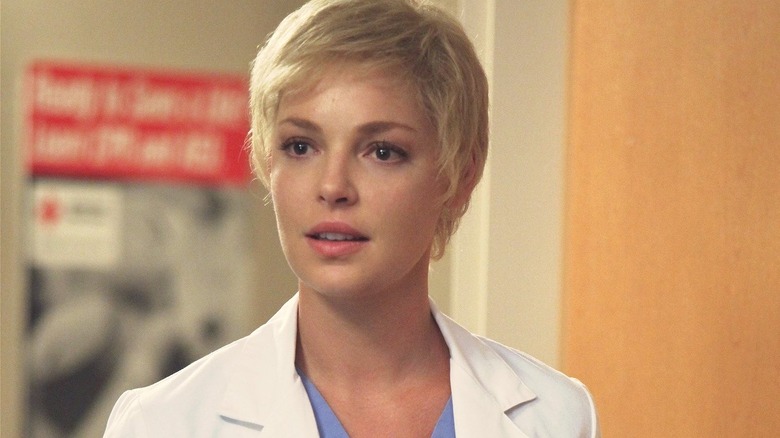 ABC
It's been more than a decade since Katherine Heigl left "Grey's Anatomy" behind, along with her Emmy-winning role of Izzie Stevens, but still, her departure and subsequent acting career have regularly been scrutinized. From her decision to publicly assert that she hadn't submitted anything for Emmy consideration because she didn't think she was given good enough material, to her interview with Vanity Fair in which she criticized "Knocked Up," the film that catapulted her to fame, everyone seems to have thoughts on Heigl's career choices.
But despite the myriad of opinions, those that have worked alongside or behind the scenes with the actress have mostly positive comments. "She has very strong convictions and strong opinions on certain things," her "27 Dresses" co-star James Marsden told the Washington Post. "And she doesn't back down from letting you know if she feels like she's been wronged in any way. I've always seen that as just strength of character." Andrew Rafner, a former "Grey's Anatomy" crew member, told fans in a Reddit IAMA that Heigl may have gotten a little difficult to work with towards the end, "but more often than not, pleasant and nice to little guys like me."
The crewmembers loved her, but she clashed with the producers and writers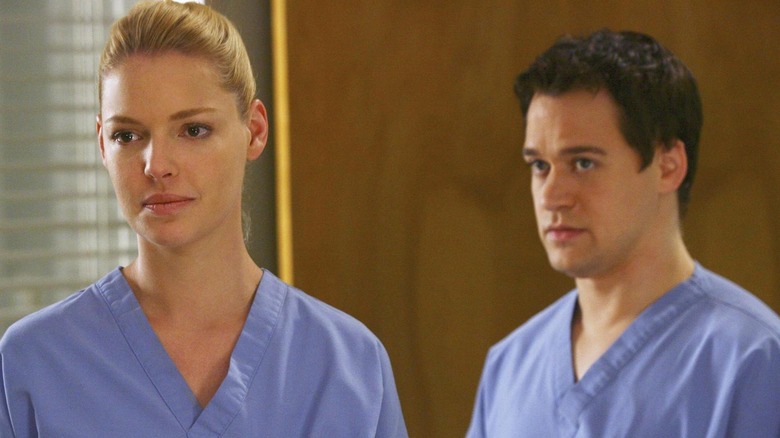 ABC
During her six seasons on "Grey's Anatomy," Katherine Heigl was nominated for two Golden Globes and received an Emmy Award for her work as Dr. Izzie Stevens. But her decision to withdraw her name from the Emmy race, as well as complaining about the long hours involved in shooting, rankled the show's writers and producers, including showrunner Shonda Rhimes.
While co-star T.R. Knight left "Grey's Anatomy" shortly before Heigl due in part to what he referred to as a communication breakdown between him and Rhimes, others behind the scenes, such as Andrew Rafner, thought both sides shared blame. "She [Heigl] was always nice to the crew, as was TR [Knight], but much was left to be desired as to how they treated the leadership at the show," he said in the Reddit IAMA.
While neither has spoken much about what exactly happened, Rhimes' comment to The Hollywood Reporter that her show "Scandal" ran effortlessly because there were "no Heigls in this situation" certainly sounds like there may be some lingering animosity. Heigl has spoken about regret for some of her remarks but still has hope. "I'm sorry she's [Rhimes] left with such a crappy impression of me," she told Us Weekly. I wish I could do something to change that. Maybe I will be able to someday."