Halloween Ends Helped The Freaky Friday Sequel Get Off The Ground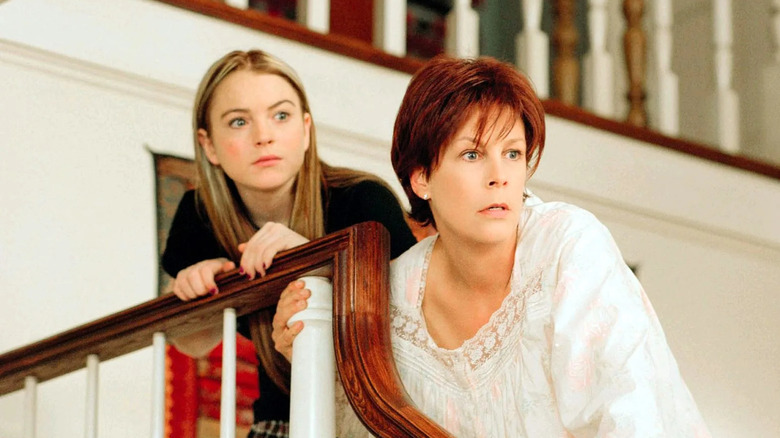 Disney
At first glass, it probably seems like the only thing that "Freaky Friday" and the "Halloween" franchise have in common is, well, Jamie Lee Curtis appearing in both of them. As it turns out, though, the success of the "Halloween" movies — as well as Curtis' continued success within her own career — helped recently minted Academy Award winner Curtis sell the idea of a potential sequel.
In a New York Times interview alongside her "Freaky Friday" co-star Lindsay Lohan — which celebrated the 20 year anniversary of the film — Curtis revealed that during her press tour for "Halloween Ends," which was released in 2022, so many people asked about a possible sequel to the body-swap comedy that it gave her an idea. "As I went around the world with 'Halloween Ends,' people wanted to know if there was going to be another 'Freaky Friday.' Something really touched a chord. When I came back, I called my friends at Disney and said, 'It feels like there's a movie to be made.'" 
It looks like Curtis' phone call got things off the ground in a big way. As Deadline recently reported, a sequel to "Freaky Friday" is officially underway — and Lohan and Curtis are both ready to return to play Anna and Tess Coleman, respectively.
Jamie Lee Curtis and Lindsay Lohan both want to return for Freaky Friday 2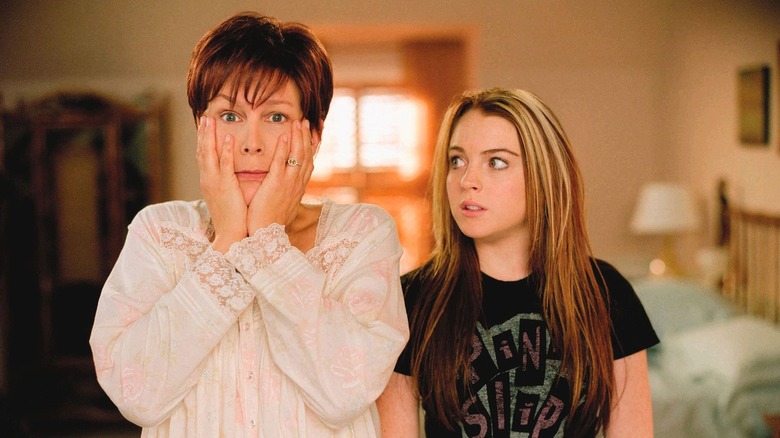 Disney
In that same New York Times interview, both Curtis and Lohan definitely seemed game for another go-around when it comes to "Freaky Friday." After Curtis revealed she'd placed that call to Disney, Lohan said, "Jamie and I are both open to [a sequel], so we're leaving it in the hands that be. We would only make something that people would absolutely adore." 
In case you're fuzzy on the original film, it stars Lohan and Curtis as the aforementioned Anna and Tess, a mother-daughter duo who, as in the previous iterations of "Freaky Friday," just don't understand each other. (Many fans are familiar with the original 1978 film adaptation starring a young Jodie Foster and Barbara Harris, but there's also been a stage musical adaptation as well as a TV movie featuring Shelley Long and Gaby Hoffman in 1995.) The two finally start to reach an understanding after they swap bodies and are forced to live each others' lives, and when they're switched back, they can finally forge ahead with a relationship based in empathy. Also, Jamie Lee Curtis absolutely shreds during a guitar solo, and Chad Michael Murray falls in love with her for a little while.
As it turns out, the two have kept in touch for years — even exchanging funny texts about their on-set memories — and it would be an absolute joy to watch them return for a sequel to this beloved movie. The first one is available to stream on Disney+ now.