Jamie Lee Curtis And Lindsay Lohan Likely To Return For Freaky Friday Sequel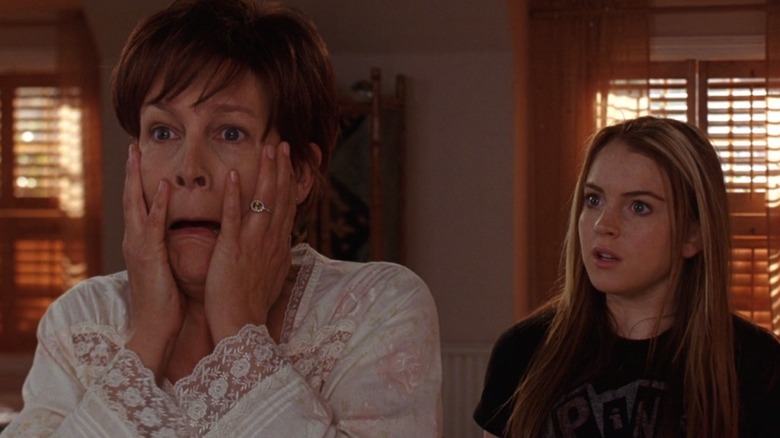 Buena Vista Pictures
After numerous teases and rumblings of a proper return to the 2003 hit film "Freaky Friday," it finally looks like everything is coming true. Sure to delight many millennials, an article from Deadline reported that a sequel to "Freaky Friday" is in the works from Disney. And Jamie Lee Curtis and Lindsay Lohan will likely return, with Elyse Hollander writing the script. In the classic body-swap comedy, Curtis and Lohan played Tess and Anna Coleman, respectively, a mother and daughter whose relationship isn't the best. However, to complicate matters more for the two, Tess and Anna mysteriously wind up switching bodies with each other. And while we get a comedic look into the two trying to navigate each other's lives, in the end, they also leave with a better understanding of what the other person has to go through.
The 2003 version of "Freaky Friday" is the third adaptation of the book of the same name, written by Mary Rodgers. But thanks mainly in part to Curtis' and Lohan's stellar performances and the film's time capsule snapshot of the early aughts, Disney's 2003 "Freaky Friday" has endured as a beloved favorite for so many. Further details, such as the planned release date and director, haven't been announced yet. But with Curtis and Lohan's history of positively supporting a return to "Freaky Friday," it makes sense why we'd likely see the two reprise their roles.
Freaky Friday holds a special place in the hearts of Jamie Lee Curtis and Lindsay Lohan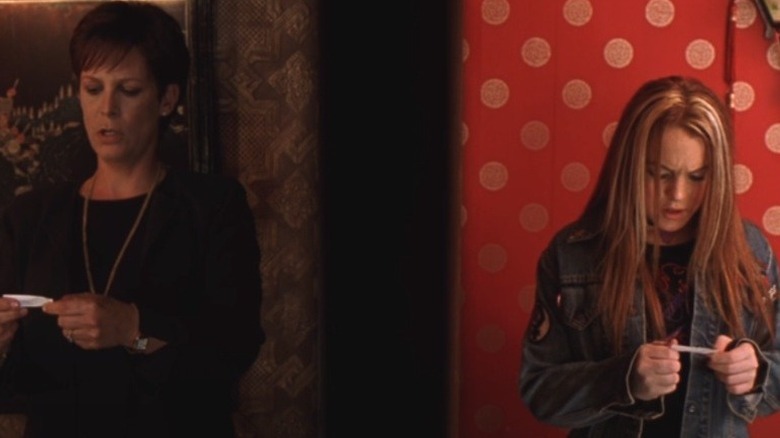 Buena Vista Pictures
For "Freaky Friday" fans, it's no secret that Jamie Lee Curtis and Lindsay Lohan have been consistently vocal about doing another sequel lately. For instance, last year, during an appearance on "The Tonight Show with Jimmy Fallon," Lohan noted how she and Curtis discussed doing a "Freaky Friday" sequel and were definitely on board with the idea. And earlier this year, Curtis even shared a photo of her and Lohan on her Instagram, teasingly writing, "It's Friday. I'm just sayin! Freaky fingers crossed! @lindsaylohan @disney." And a recent joint interview in The New York Times was the latest addition to the sequel tease train.
In addition, the article also highlighted how special of a time filming "Freaky Friday" was for both Curtis and Lohan. The actors divulged quite a few memories, including one about the two rapping along to a famous Justin Timberlake hit. As Curtis explained in the interview, during the movie's french fry scene, the two actually spent hours in a car, listening to songs together. "Now, if I get a text out of the blue, 'Hey, Jamie, it's Linds,' I say, 'Prove it.' 'What was the song we were trying to learn the rap to during "Freaky Friday"?' If she answers Justin Timberlake's 'Like I Love You,' then I know it's Lindsay Lohan," the actor shared.