Ted Lasso: Who Plays Roy Kent?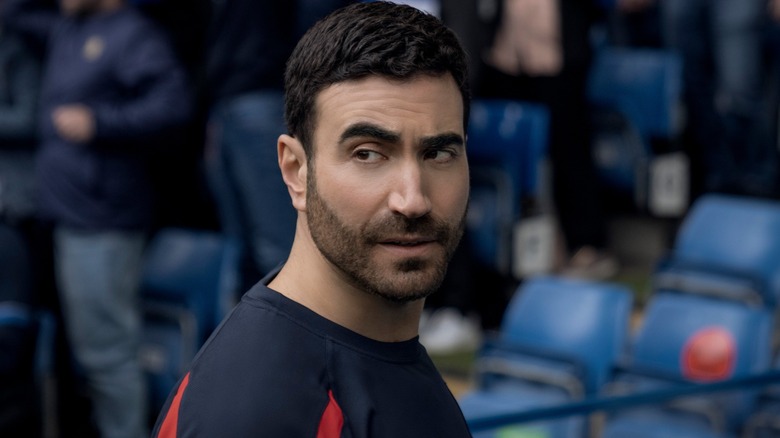 Apple TV+
What started as a comfort show about footballers has quite effectively evolved into one of the most concise explorations of character development on television. "Ted Lasso" lulls you into a false sense of security with its pristine humor and lovable characters, but what happens when we get characters that have fully formed character arcs? Roy Kent, that's who. The taciturn assistant coach is not the only character who has come a long way, but is also an uncontested favorite for many viewers. After watching Roy's healthy relationship with Keeley (Juno Temple) rise and fall, the ex-footballer demonstrates that character development is not a straight line.
Roy battles feelings of inadequacy that blow up a lot of things in his life, but this is extremely relatable. His struggle to be a better person is a series-long endeavor and it would not be quite the same without Brett Goldstein. The muppet-loving-writer could not be more different from his onscreen persona, but no one knows Roy better. 
Goldstein is passionate about playing the character and has proudly professed that he would be more than happy to play Roy Kent forever. With the news that Season 3 of "Ted Lasso" may not be the end of the series, after all,, we can only hope that Goldstein gets his wish. Roy's grunts and heart of gold are an integral part of the series thanks to Goldstein's nuanced and delightful portrayal of him.
Goldstein has more than one show on Apple TV+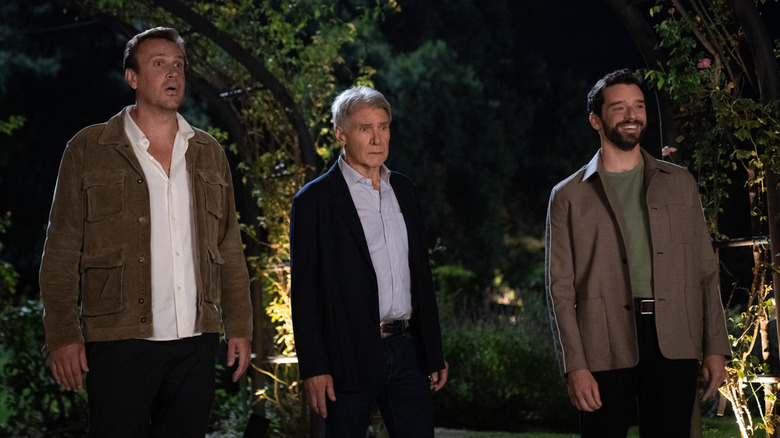 Apple TV+
The genesis of Roy Kent is a tale as old as time. A writer is hired on a show. That writer then falls so in love with that character that he has no other option but to play him. That is how Brett Goldstein became the face of the iconic character. After the writer's room concluded for the season, Goldstein surreptitiously filmed audition scenes for the part and begged the staff not to say anything if they decided against casting him. Luckily the fates aligned, and fans wouldn't have it any other way.
Aside from "Ted Lasso," Goldstein also has other irons in the fire. While pulling double-duty as writer and actor in "Ted Lasso," he has also contributed a creation of his own for Apple TV+. Partnering with "Ted Lasso" and "Scrubs" producer Bill Lawrence, the two created the Jason Segel comedy, "Shrinking."
While "Shrinking" is certainly a darker take than the series that brought Goldstein acclaim, the series is an equally funny showcase about serious subjects. Segel plays Jimmy, a therapist who tries to counsel his patients all while struggling with his own mental health problems. Goldstein is well acquainted with writing dark characters trying to better people. Be it "Shrinking" or "Ted Lasso," the writer has risen quickly and is a talent to look out for.