Blake Shelton Was An Executive Producer On A Hallmark Movie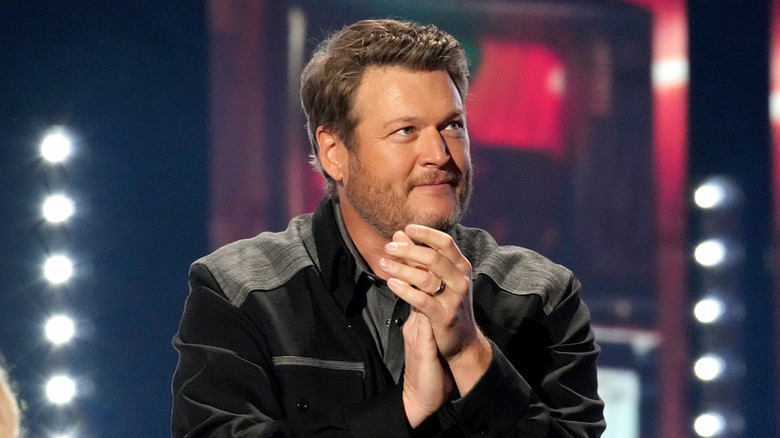 Jeff Kravitz/Getty Images for CMT
Most may know him for his country music hits or as a judge from "The Voice," but Blake Shelton has a quickly growing filmography as a producer. He served as an executive producer on a total of five Hallmark movies, beginning with 2018's "Time for Me to Come Home for Christmas." There have been a total of four sequels to that film, including 2022's "Time for Him to Come Home for Christmas," 2021's "Time for Them to Come Home for Christmas," 2020's "Time for Us to Come Home for Christmas," and 2019's "Time for You to Come Home for Christmas." 
The franchise was conceived from a book written by Shelton's mom, Dorothy Shackleford. 2013's "Time for Me to Come Home for Christmas" was a novel by Shackleford that followed country music star Heath Sawyer, a successful country musician trying to balance his professional life with his family in Oklahoma. According to the book's publisher, Penguin Random House, contains anecdotes inspired by the lives of Schackleford and Shelton in Oklahoma together. Shackleford co-wrote the book with Travis Thrasher. 
According to Shelton, the inspiration that would lead him to produce a series of movies based on his mother's work came from the two performing together for a Christmas album. 
Blake Shelton's Hallmark movies began with working with his mom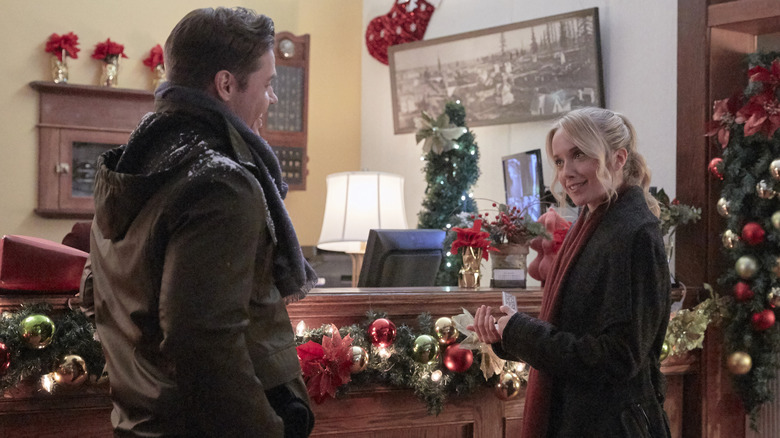 Crown Media
Before his mother turned to novel writing, Blake Shelton just wanted to give her a "Lucille Ball" moment. 
"When I was making my Christmas album, I said, 'Mom, let's me and you write a song together, and you can sing it with me on my album," the country singer told From Apple Music with Love. The duet ended up being "Time for Me to Come Home" from the album "Cheers, It's Christmas," released in 2012. 
Shackleford expanded the lyrics of that song into her novel "Time for Me to Come Home for Christmas," which itself set off an entire franchise for the Hallmark Channel. The mother and son wrote and performed their song together. It's appropriate her son Shelton stepped in to help produce too as the main character, Heath Sawyer (played by Josh Henderson), is partially based on the country star, according to his mother. 
"Heath has some of Blake's personality. He's a little witty, and he's a nice guy. Heath's father has passed, and Blake's father has passed in real life. There are bits and pieces of Blake in it. But mostly all fiction," she told Country Living in a 2018 interview.