Whatever Happened To Ice Chips Candy After Shark Tank?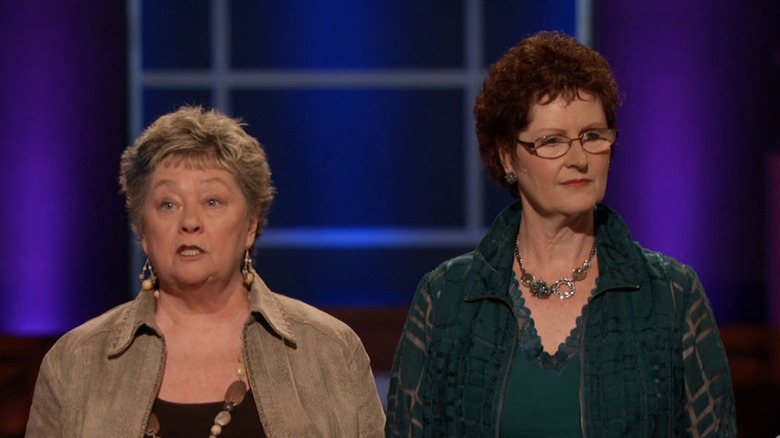 ABC
Delicious sweets like Wicked Good Cupcakes and Crispy Cones are no stranger to the sharks on "Shark Tank," but when Beverly Vines-Haines and Charlotte Clary received an invitation to send an audition tape to ABC, they were a bit surprised. Neither of them had sent in an application. Rather, a relative had sent it in without their knowledge. By then, the two self-described "grannies in a garage" had made their product — a sugar-free, all natural, xylitol-based candy that aimed to actually taste like candy — into a moderate success. 
Nonetheless, Clary and Vines-Haines surmised, correctly, that "Shark Tank" was an opportunity to greatly expand their business. So the two went on the program during Season 4 of the program and presented Ice Chips Candy to the sharks, asking for $250,000 in return for 15 percent equity in the company. There was a good amount of interest from the sharks, including a handful of comments that the candy doesn't taste sugar free, the two ended up going with a joint investment from Mark Cuban and Barbara Corcoran. Combined, the two would pony up $250,000 in exchange for a 40 percent stake.
But, as sometimes, happens on "Shark Tank," the deal was never finalized after the cameras stopped rolling. This isn't to say they walked away entirely empty-handed, however. There was, as is frequently the case a "Shark Tank effect." In the days following the airing of their episode, Ice Chips sold more than $300,000 worth of product. But their success went far beyond this.
Ice Chips pulls in more than $5 million a year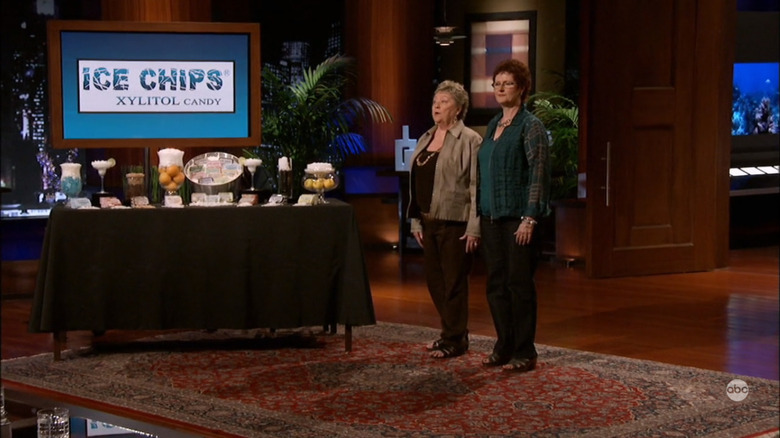 ABC
There has, of course, long been a market for sugar-free candy. Between people with a sweet tooth trying to lose weight, those with health concerns like diabetes, or parents making sure their kids aren't rotting their teeth out of their head — at one point during their appearance, Beverly Vines-Haines pointed out that dentists love xylitol — something like Ice Chips was, provided it was any good, primed to find a market with or without the sharks.
Also worth mentioning is that this isn't the first successful, health-oriented venture that Vines-Haines and Charlotte Clary have helmed. According to the Ice Chips website, they also collaborated on a previous line of all-natural salves and balms designed to help with various skin conditions. 
With the $300,000 bump they got from the "Shark Tank Effect," the two entrepreneurs were able to purchase their own manufacturing equipment, scaling up their business on a quicker timeline, and expand their range of flavors. In 2015, they moved to a larger facility, and struck a deal with Disney to create a line of candies themed around "Finding Dory." As of December of 2022, Ice Chips Candy pulls in an annual revenue somewhere in the ballpark of $5 million.