What Happened To Crispy Cones After Shark Tank?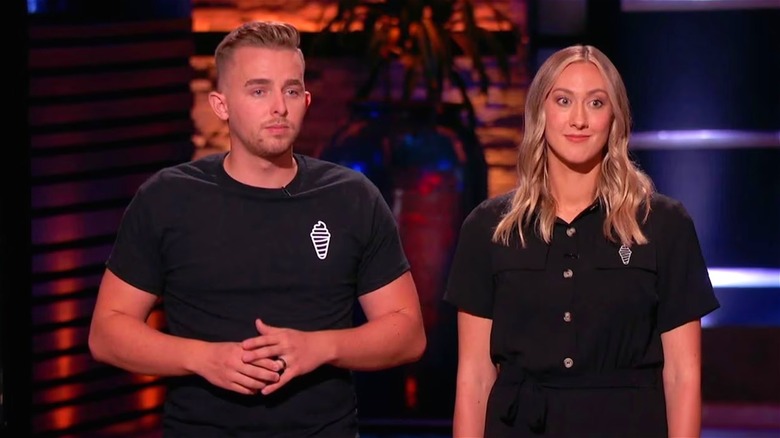 ABC
It's one thing to pitch a new and innovative physical product or concept to the investor panel on ABC's hit show "Shark Tank," but attempting to convince the business moguls to throw their money at a food company is a different ball game. For the most part, food pitches consist of an enhancement of an already established product. If the Sharks don't think the change brings that particular food to a higher level, the pitch is probably toast. That's what Jeremy and Kaitlyn Carlson faced when they presented their Crispy Cones business to the investors. The entrepreneurs ended up landing a deal and the business is still going strong today, with two operating storefront locations.
Of course, their success may never have happened if they didn't take that walk down the "Shark Tank" hallway to present their idea on Season 14, Episode 17. As for the origin of Crispy Cones, Jeremy was a college freshman when he started selling the treats from a roadside stand. The style of cone that he was selling wasn't the ordinary crumbly waffle or sugar staple, but a fresh soft dough that is grilled to order, rotisserie style. As described on their website, after cooking, the cones are covered with cinnamon and sugar or crushed cookies. They are then topped with soft ice cream and a choice of the many toppings that are offered.
Crispy Cones originated in Europe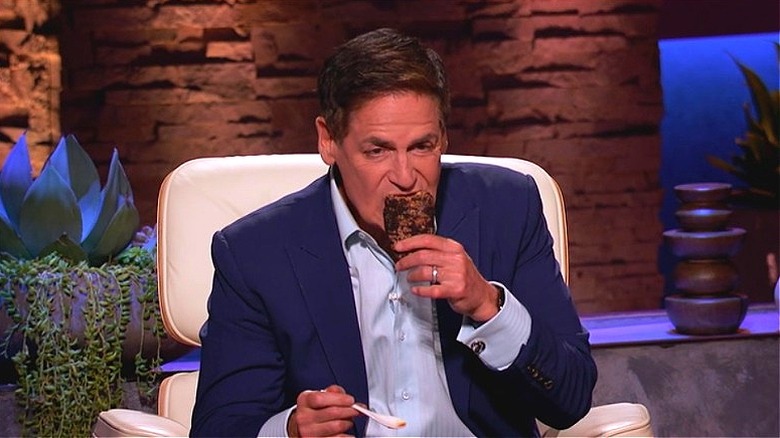 ABC
Jeremy Carlson first discovered the cone that inspired his company idea during a trip to the Czech Republic, where they are traditionally sold. Starting their business on their own, he and his wife Kaitlyn made around $760,000 in revenue between 2018 and September 2022, when their "Shark Tank" episode was recorded. The duo asked the panel for $200,000 in exchange for 10% equity in the company. After their initial pitch the couple gave the Sharks the go-ahead to taste the product they would be hopefully investing in. As soon as the panel sunk their teeth into the doughy dessert, it was clear that taste was not going to be an issue.
All the couple needed was a nationally televised investment boost to take the company to new heights. That boost ended up coming from Shark Barbara Corcoran, who provided the requested $200,000, but in exchange for 20% of the business. "I'm very interested in this business, and I am the person who knows more about franchise and food than anybody here," she said (via CNBC). This new partnership was just what the couple needed to continue their dream of bringing Crispy Cones to the rest of the country. At the time of this writing they have two locations, one in Logan, Utah and another in Rexburg, Idaho. By the time their episode aired in March 2023, Crispy Cones had been featured in the likes of Digital Journal and had an estimated value of $1 million.