Ted Lasso Season 3: Rupert's Bad Guy Schtick Just Reached A New Low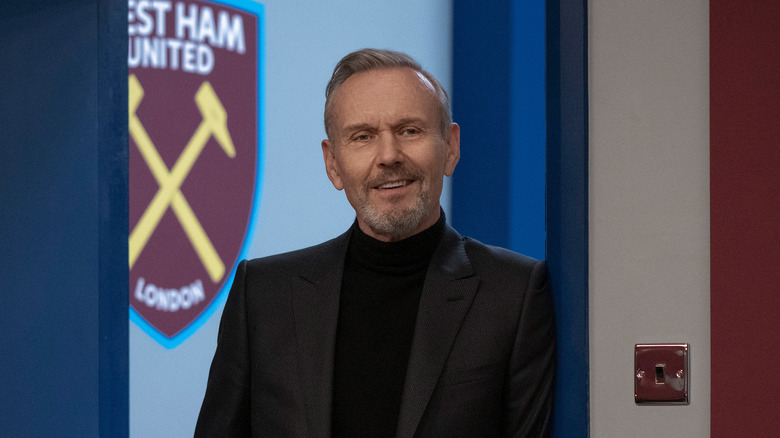 Apple TV+
Contains spoilers for "Ted Lasso" Season 3, Episode 3, Episode 9, "La Locker Room Aux Folles"
Of the incredibly limited things we won't miss about Apple TV+'s sweetheart soccer show, "Ted Lasso," Anthony Head's sniggering West Ham owner, Rupert Mannion is undoubtedly at the top of the list. A thorn in Rebecca's (Hannah Waddingham) side that twists at all the wrong occasions but can only be silenced by a good game of darts, he's been the only consistent foil in the feel-good show. The small fragment of bad among a story of good characters with good intentions. This week he reached levels of disappointment we never expected, though, and it also had us wondering what its point was in the first place.
During a visit to Nate's (Nick Mohammed) office, he was introduced to the Wonder Kid's new beau, Jade (Edyta Budnik). In seconds, an extra layer of slime covered the scene as Rupert did what he always does when a female is present and tried to apply the charm that Jade just wasn't interested in. With this subtle confirmation that she wasn't buying whatever the snake in a suit was selling, Rupert's attention then later shifted to Nate, inviting him to a "guy's night out." It's here where Rupert's threat level had reached an incredible new low, making him almost a farcical villain not seen since the days of "Saved by the Bell" or "Power Rangers."
Rupert's test for Nate was an epic fail all-round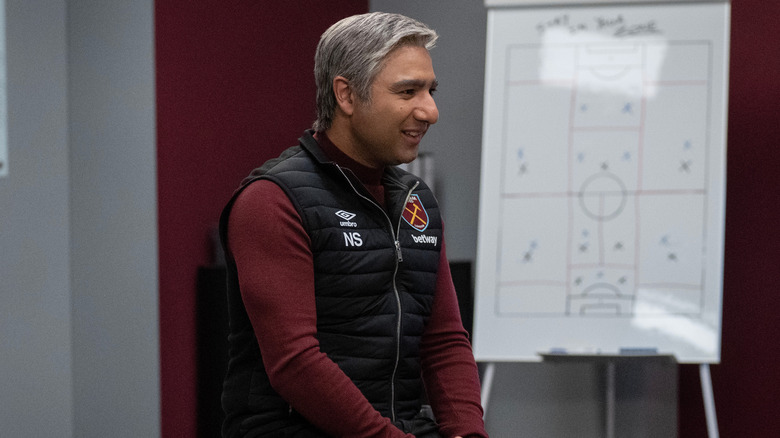 Apple TV+
The level of smugness reached new highs with Rupert this week, etching towards the kind of villainy that felt almost cartoonish. Attempting to lure Nate to the dark side through an evening with two random ladies felt like a trial for Rupert's second-in-command to see if they were still on the same page. While it was great for Nate to see sense, the whole situation felt hokey as hell and outside the realm of reality. Rupert might as well have been stood at the bar curling his finger, beckoning Nate to join him and rule the football galaxy, sealing this downright unrealistic situation.
With that said, it feels clear that this is all playing a part in reaching the show's endgame and putting Rupert in Nate's rearview and a potential return to Richmond. Does he deserve such a redemptive journey? Not really. But with three episodes of "Ted Lasso" left, the Wonder Kid could find himself back at the dog track and having a long overdue talk with Ted to sign everything off. More importantly, it will hopefully see karma come crashing down on Rupert as well if our theory is correct. We can only wait and see what kind of ramifications Nate will endure after calling it a night with his boss when "Ted Lasso" returns next week.