Who Does Josh Hartnett Play In Oppenheimer?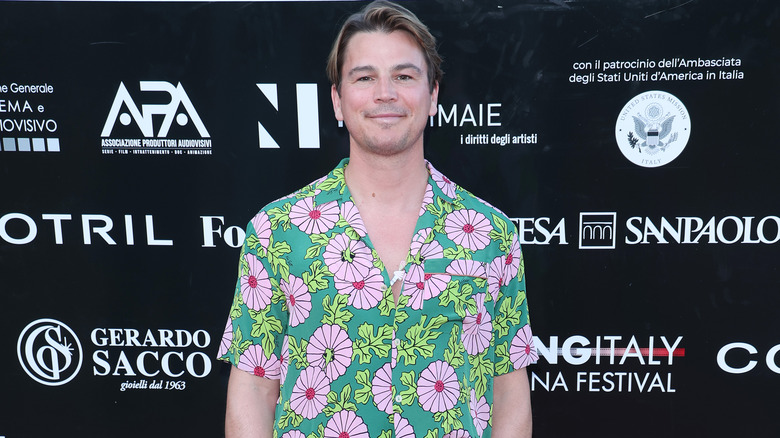 Daniele Venturelli/Getty Images
The cast of writer-director Christopher Nolan's upcoming historical biopic "Oppenheimer" reads like a "Who's Who?" list of Hollywood stars. Frequent Nolan collaborator Cillian Murphy stars in the title role as atomic bomb developer Dr. J. Robert Oppenheimer and Emily Blunt plays his wife, Kitty Oppenheimer, while Robert Downey Jr. plays U.S. Atomic Secretary Chairman Lewis Strauss. Matt Damon also stars in the film as the Manhattan Project director Leslie Groves Jr., while Gary Oldman assumes the office of U.S. President Harry S. Truman.
Also featured in the star-studded cast is Josh Hartnett, who plays Ernest Lawrence, a Nobel Prize-winning nuclear physicist who was also instrumental in Oppenheimer's development of the atomic bomb during World War II. According to the Nobel Institute, Lawrence is credited with inventing the cyclotron in 1929, and later versions of the instrument were key to the operation of the atomic bomb.
Hartnett's career kicked off in 1998 with a starring role in the "Halloween" franchise entry "Halloween H20: 20 Years Later" opposite franchise star Jamie Lee Curtis. Working non-stop after his debut in films like "The Faculty," "Pearl Harbor" and "Black Hawk Down," the actor eventually crossed paths with Nolan; however, Hartnett made a fateful choice about a high-profile role the filmmaker was offering him that he came to regret.
Hartnett turned down the opportunity to play Batman for Nolan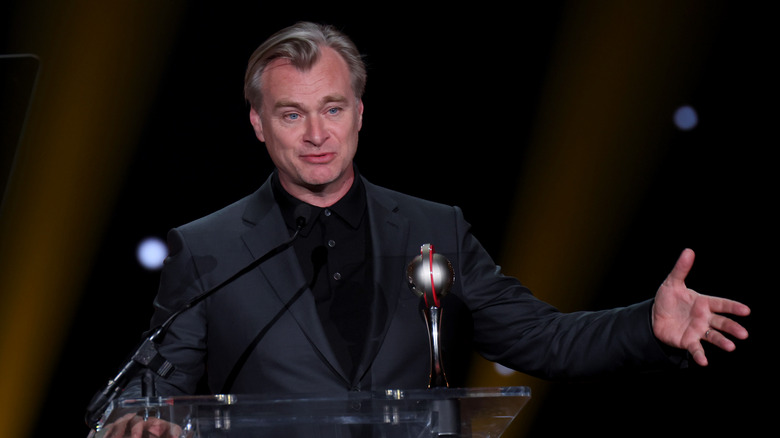 Gabe Ginsberg/Getty Images
While Christian Bale made the dual role of Batman/Bruce Wayne his own in Christopher Nolan's "The Dark Knight Trilogy" from 2005 to 2012, he wasn't the only actor the filmmaker sought to play the Caped Crusader. Also considered for the coveted DC comic book movie role were Cillian Murphy — who won the role of Dr. Jonathan Crane/Scarecrow based on his Batman audition — and Josh Hartnett.
Hartnett, who admitted to Playboy in 2015 that he turned down Nolan's offer because he was overwhelmed by his fame, wishes he would have been more "resilient" and "less panicked" in making his decision. "I've definitely said no to some of the wrong people. I learned my lesson when [writer-director] Christopher Nolan and I talked about 'Batman.' I decided it wasn't for me," Hartnett told Playboy. "Then he didn't want to put me in 'The Prestige.' They not only hired their Batman for it, they also hired my girlfriend at the time [Scarlett Johansson]."
As such, Hartnett told Playboy, he realized that "relationships were formed in the fire of that first 'Batman' film and I should have been part of the relationship with this guy Nolan, who I felt was incredibly cool and very talented." The lesson, Hartnett noted, was he was too focused and afraid of being typecast if he took the role. "I should have thought, Well, then, work harder, man," he told Playboy.
In recent years, Hartnett has starred in the horror series "Penny Dreadful" and worked with director Guy Ritchie on his crime thriller "Wrath of Man," and action comedy "Operation Fortune: Ruse de Guerre." Plus, Hartnett said yes to Nolan for a role in "Oppenheimer," which opens in theaters Friday, July 21, 2023.