Walker: Independence Canceled By The CW (But Is There Hope For Season 2 Elsewhere?)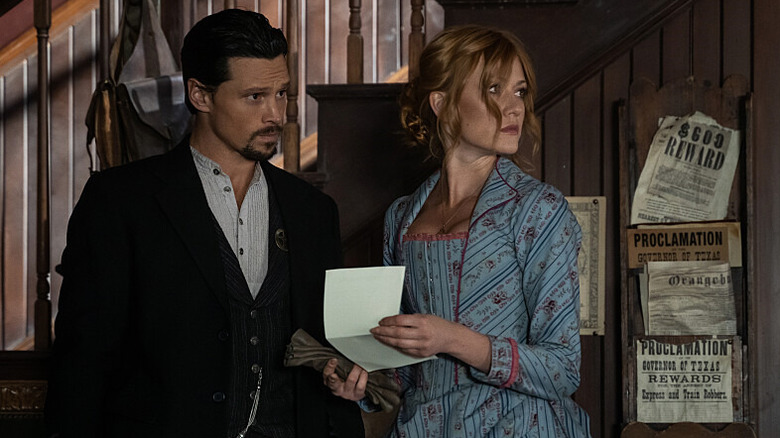 Jeff Neumann/The CW
After a single season, the "Walker" spin-off "Walker: Independence" has been canceled. Variety reports that the series may be a victim of the network's being taken over by Nexstar television, which plans to lean on lower-cost reality shows and sports programming to fill out its schedule versus expensive original programing. 
While the series' time at The CW is over, is it possible that CBS might situate the show elsewhere? After all, westerns are regaining popularity, and showrunner Seamus Kevin Fahey told TVLine back in March that the producers of "Walker: Independence" have a plan in place to continue the show should it meet with network cancellation. As Looper previously reported, Fahey did not state at the time what CBS Studios' plans for the show were, but they seemed positive about the show's general future. 
"There's definitely a Plan B," Fahey admitted, continuing: "If The CW isn't ready to move forward, what are the other options? So naturally, it would lead to that. No one wants it to go away, long story short. We're going to do what we can to make sure that doesn't happen. We have a lot of support at [CBS Studios]. Everyone loves the show. We're all proud of what we did on the show," Fahey added. "We just all want to keep telling these stories ... Mentally, that's where we're at: hoping for the best, planning for the worst, and just honestly happy with what we've done and hoping for more." 
It remains to be seen what will happen with the program, but fans should hold tight for more information.
The western series took a look at Cordell Walker's ancestors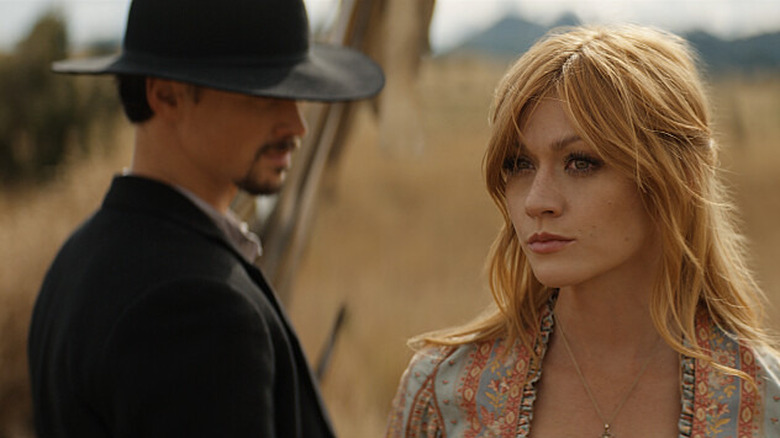 The CW
"Walker: Independence" followed the adventures of the ancestors of "Walker" character Cordell Walker (Jared Padalecki). In this case, it's Abby Walker (Katherine McNamara) who is on a quest to claim vengeance over her husband's killer in late 1800s Independence, Texas. There, she makes the acquaintance of Hoyt Rawlins (Matt Barr), an unslinging rogue. The genteel, Boston-bred Abby's steel surfaces and a future beside Hoyt presents itself as she tries to do what's right.
Seamus Kevin Fahey has previously weighed in on what the show's second season might look like. Speaking with TVLine in March 2023, he revealed that he'd planned to explore the twisted attachment between Abby and ex-sheriff Tom Davidson (Greg Hovanessian). "What he had this kind of obsessive love for her is the big reveal of the last two episodes... I don't think he recoils or regrets the fact that he told the truth, and he still has strong feelings for her and loves her in his own warped sense."
He also planned to explore Abby's adaption to Independence and her attempt at figuring out the rest of her life now that she knows how her husband died. Since Season 1 ended on a cliffhanger, the fact that audiences will never get to see these notions come to fruition is even more bittersweet – unless the show gets picked up elsewhere. Can Paramount+ be far behind?