Walker: Independence's Showrunner Has A Plan B If The CW Doesn't Renew For Season 2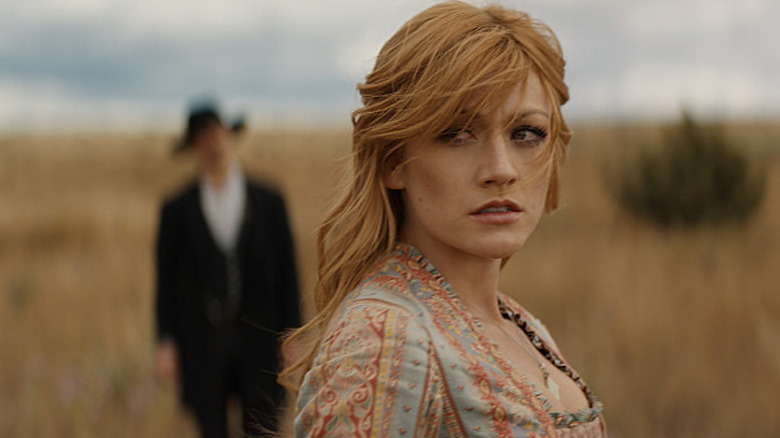 The CW
Success is never a guarantee in the entertainment business, but it's always smart to have a backup plan when you're a showrunner with a cult hit living in a streamer-laden world. "Walker: Independence" puts a fresh spin on the "Walker" franchise by taking a "Yellowstone"-esque look up into the branches of Cordell Walker's (Jared Padalecki) family tree. The show centers itself around Abby Walker (Katherine McNamara) who finds herself on the road to Independence, Texas to avenge the murder of her husband. Along the way, she partners up with handsome Hoyt Rawlins (Matt Barr, apparently playing the ancestor of his "Walker" character). Together, they must wrestle with their pasts as they seek out Liam Walker's murderer.
The show has, thus far, been doing decently enough for a The CW show. But both it and "The Winchesters" have been given short, thirteen-episode first season orders by their network. Even a cameo from Padalecki didn't do a bunch to stir up buzz for the series. The CW is in the middle of a major reorganization effort in the wake of its acquisition by Nexstar Media in October of 2022, as well as the subsequent news that the network is likely to pivot toward supporting its syndicated news programming by airing cheaper fare such as reality shows.  In an atmosphere like that, the showrunner for "Walker: Independence" is knocking on wood — but holding their breath.
Seamus Kevin Fahey has a backup plan for Walker: Independence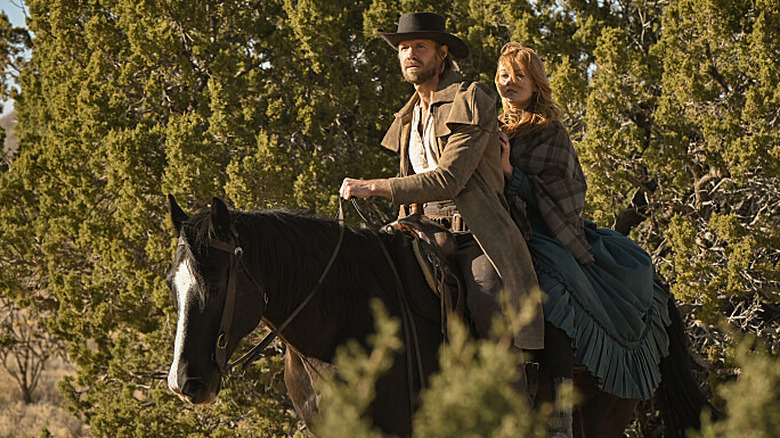 Anna Kooris/The CW
Speaking with TV Line, "Walker: Independence" showrunner Seamus Kevin Fahey admitted that they have a backup plan in place in case the CW doesn't pick up a second season of "Walker: Independence." 
Fahey acknowledges that The CW's situation is currently tenuous for showrunners. "What's going on in town, there's just a lot of reinvention and restructuring, and so we're waiting still for the dust to settle a little bit [to] figure out where we really stand." While he says that the network loves the show, and he believes there's great cross-series synergy between it and "Walker," he currently doesn't know if they want to greenlight more of it. "There's definitely a Plan B. We just all want to keep telling these stories ... Mentally, that's where we're at: hoping for the best, planning for the worst, and just honestly happy with what we've done and hoping for more."
When asked if there are any possible deals on the table for the show's move, he said there are options. "If The CW isn't ready to move forward, what are the other options? So naturally, it would lead to that. But again, we're still very hopeful ... No one wants it to go away, long story short. We're going to do what we can to make sure that doesn't happen."
As of press time, the future has only been guaranteed to a single CW program. TV Line reports that "All American" is the sole series to receive a renewal for The CW's 2023-2024 season.