Filming For Hallmark Left Candace Cameron Bure Physically Ill From Anxiety
Following a decade-long hiatus from the entertainment industry to focus on her family, Candace Cameron Bure stepped back in front of the camera in 2008 for her inaugural Hallmark film, "Moonlight & Mistletoe." This was her first of over 20 movies for the network, with Cameron Bure becoming one of the most popular faces of the channel. However, as she gained more notoriety for these feel-good flicks, especially in Hallmark's Christmas movies, she started to feel more pressure.
"I actually got sick to my stomach on this last Christmas movie that aired in November ['If I Only Had Christmas'] because I've created an anxiety for myself because my movies have been the top performing movies seven years in a row," she told People in 2021. "And you know one day, you're gonna slide off that pedestal. It's inevitable. It has to happen. And so every year, it kind of makes me sicker and sicker every time I have a movie to come out because I'm like, 'Is this gonna be the year? Is this it?'"
Yet eventually, once Cameron Bure remembered that she wasn't making these movies for the views, she felt the self-induced pressure ease up a bit.
Candace Cameron Bure stopped trying to outdo herself with each movie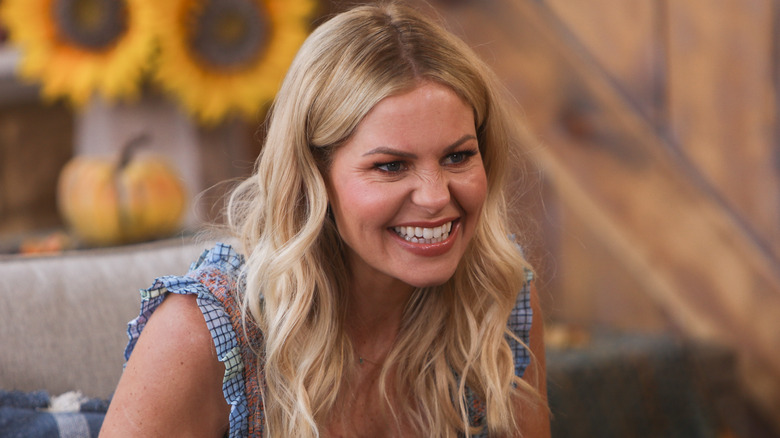 Paul Archuleta/Getty Images
It wasn't until nearly the end of her Hallmark tenure that Candace Cameron Bure stopped stressing herself out over ratings and the possibility of sliding off her "Queen of Christmas" pedestal. In November 2021, while discussing her last Hallmark flick, "The Christmas Contest," the actress told Us Weekly, "I did feel an immense amount of pressure [last year] as every movie does well in the ratings, and then you always want to hit that mark and exceed that mark. And last year, I finally let it go because it's not the reason why I make these movies."
A few months after the release of "The Christmas Contest," Cameron Bure shocked fans upon announcing that she was leaving Hallmark and heading to Great American Media. At the time, her contract with Hallmark was expiring, and what Great American Media had to offer seemed more appealing. While Cameron Bure now has even more on her plate (she's starring in films and shows, and also enjoying an executive role), she's passionate about the network's offerings. 
She said in a statement, "I'm very excited to develop heartwarming family and faith-filled programming and make the kind of stories my family and I love to watch. I am constantly looking for ways that I can inspire people to live life with purpose."