Who Plays Maddie On 9-1-1?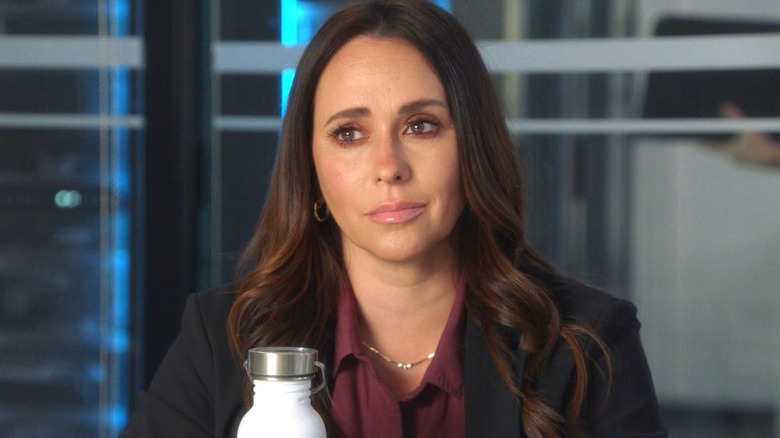 Jack Zeman/Fox
In a television landscape that is littered with crime procedurals, shows have to set themselves apart. "9-1-1" gets straight to the point with its concise name and even clearer concept. Created by "American Horror Story" team Ryan Murphy, Tim Minear, and Brad Falchuk, the series leans away from comfort-viewing and more toward the real stories that inspire the show. 
Murphy went the extra mile by telling true-to-life stories and casting actors known for chewing the scenery. In addition to Angela Bassett and Peter Krause carrying the series, a film and television icon joined the cast in Season 2.
Jennifer Love Hewitt appears as Buck's (Oliver Stark) sister, Maddie, following Connie Britton's departure from "9-1-1." Because Abby (Britton) was linked to Buck romantically and only intended to appear for one season, Hewitt filled the void in her absence. Both Abby and Maddie were emotional touchstones for Buck, albeit in different ways. 
When Maddie first arrives, she brings a collection of juicy stories as she seeks refuge with her brother after many years apart. After escaping an abusive husband, the viewers uncover plot lines that include childhood trauma and discoveries of depression. Hewitt's addition to the cast was a master stroke, adding even more potential to the series.
If you or someone you know is dealing with domestic abuse, you can call the National Domestic Violence Hotline at 1−800−799−7233. You can also find more information, resources, and support at their website.
Jennifer Love Hewitt had no problems with the material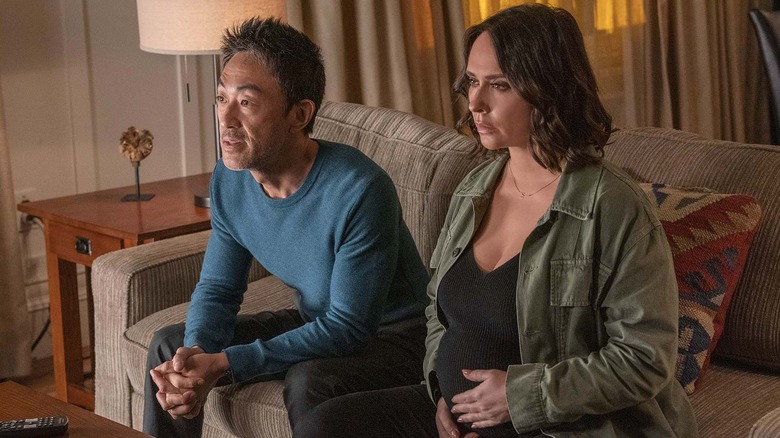 FOX Media LLC
In her role as a 9-1-1 dispatcher, Maddie has seen some dark things in her work life, but there is nothing more harrowing than what happens behind closed doors. After dealing with abuse, Maddie finds another hurdle to clear when she discovers she has postpartum depression. 
"The whole story line has been very important for me personally to do, just for moms in general having PPD," Jennifer Love Hewitt told Entertainment Weekly. "But also, I think in the episode answers a lot of questions about who Maddie is because we're able to talk about her family a little bit, and her abusive marriage for a second, and the familial trauma that happened for her as a young kid." 
Hewitt is no stranger to heavy material, as her career began with intense themes such as these. She broke out in teen melodrama "Party of Five," where important issues were at the heart of each episode. She is also well known for "Ghost Whisperer," a series that addressed grief while keeping with the structure of a procedural show. 
Hewitt's longevity in the entertainment industry and experience with this subject matter elevates the character of Maddie. Because of someone this accomplished taking on the role, "9-1-1-" has immense opportunity to tell such significant storylines.