Here's How You Can Watch The Resident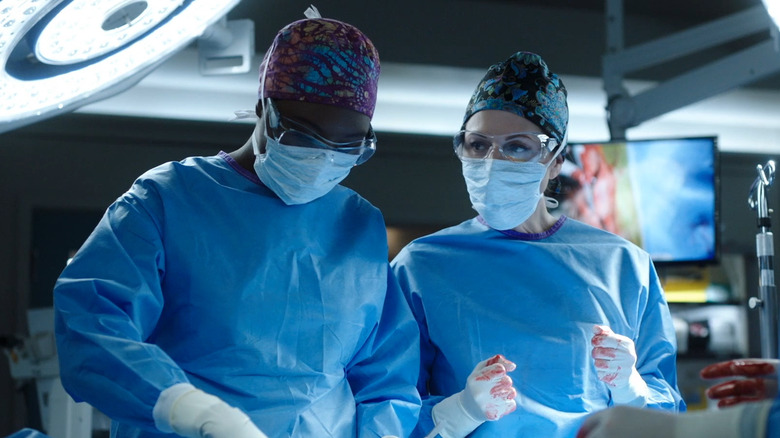 FOX
The medical drama "The Resident" began as a midseason series in 2018 and ran for six seasons before it was canceled in early 2023. The series starred Matt Czuchry as medical practitioner Conrad Hawkins. The show focused on his life and the lives of his fellow co-workers at the hospital as they perform their day-to-day tasks. 
The series also often criticized bureaucratic practices within the healthcare industry. "The Resident" took a darker approach to the medical drama genre where an idealistic Devon Pravesh (Manish Dayal) slowly realized his supervisor might be a psychopath.
The series ran on Fox, and its final season can be watched for free on the network's streaming app FOXNow. Fubo, Spectrum, and Sling also have the most recent season of the show available with a subscription to their respective services. 
Viewers hoping to catch up on the entire series can binge all six seasons on Hulu. All six seasons are also able to purchase digitally on Amazon, Vudu, and Apple TV for $1.99 an episode each. Google Play currently only has five seasons of "The Resident" purchasable at the time of this writing. 
The creator of The Resident says its a favorite in the medical community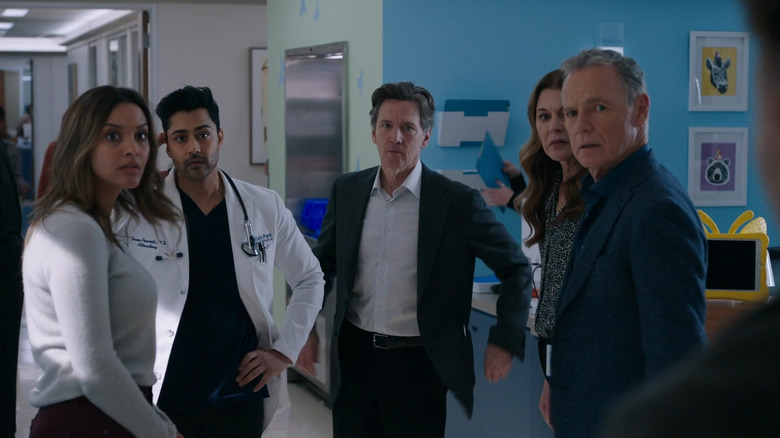 FOX
"The Resident" was created by Amy Holden Jones, Hayley Schore, and Roshan Sethi. Holden Jones notably began her career as an editor for B-movie king Roger Corman ("Little Shop of Horrors"), before being promoted to direct her first feature, one of the best golden age slasher films, "The Slumber Party Massacre." 
She would go on to find great Hollywood success as a screenwriter, penning such hits as "Mystic Pizza," "Beethoven," and "Indecent Proposal." She also wrote for the ABC medical drama "Black Box" four years prior to creating "The Resident," of which she would write, produce, direct, and edit episodes.
The show received average to mixed reviews during its run, with critics singling out Matt Czuchry and Emily VanCamp as highlights of the series. While the show was criticized by viewers with experience in the medical profession as being extremely unrealistic, Holden Jones told Twitter her series was, "by far the most respected show by doctors and nurses." Fans can find out if this rings true by checking out the show on Hulu or any of the other retailers noted earlier in this piece.