Why Was The Resident Canceled?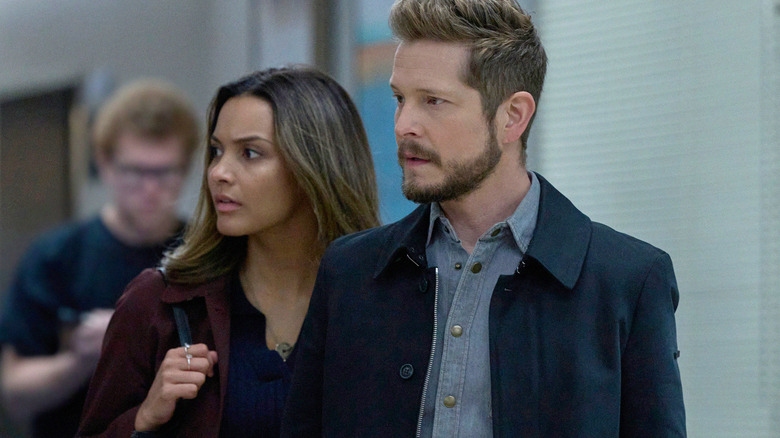 Tom Griscom/Fox
Around the time its fifth season premiered, some fans worried that series lead Conrad Hawkins (Matt Czuchry) was leaving "The Resident" based on a major plot development's impact on his life. While he ultimately stuck around, the "Resident" Season 6 finale's original ending would have left the fate of the entire Chastain Park Memorial Hospital that employs Conrad and the rest of the show's main cast in question.
Instead, Season 6 ends on a positive note. As it turns out, however, its happy ending has retroactively become the series finale, following confirmation on April 6, 2023 that Fox is canceling the show for good. According to a Variety report about the this news, viewership declined significantly during Season 6, which was likely the biggest contributor to its demise. In total, ratings for Season 6 were 27% lower than during its previous season, and 69% lower than during Season 1.
Fox is already in the midst of adapting an Italian medical drama titled "Doc — Nelle tue mani" for American audiences, suggesting that the network may have an immediate replacement in mind for the vacancy "The Resident" is now leaving behind. Nevertheless, declining viewership seems to be the principal reason that Fox decided to cancel "The Resident" for good.
Fans had already assumed that The Resident was over before the official announcement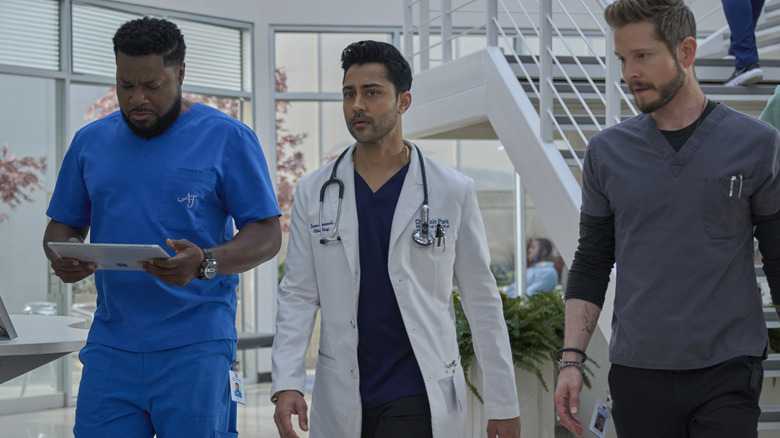 Tom Griscom/Fox
A report by TVLine about "The Resident" ending notes that some fans had reason to suspect that the series was already over back in March of 2023, at which point a company in Georgia announced that it was hosting a "major network medical drama prop & designer wardrobe liquidation" sale. Even though information about this event never referenced "The Resident" explicitly, fans happened to recognize some of the props from the show at the sale.
Prior even to this near-confirmation of "The Resident" ending for good, co-creator Amy Holden Jones told TVLine that the Season 6 finale purposefully plays out such that it could always serve as a series finale if necessary. Furthermore Jones claimed that this is the case with every season's last episode, suggesting that the prospect of Fox canceling "The Resident" always loomed over its production.
The writing has been on the wall for some time now, then, between Jones describing every season's conclusion as a potential ending, and the liquidation sale in March effectively spelling out the show's end.