Who Was The Resident's Chris Harrell?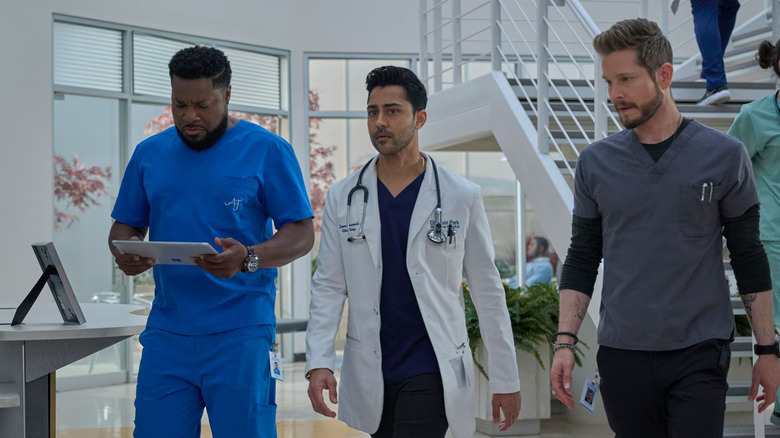 Fox
Going back and rewatching the premiere episode of "The Resident" Season 6 can be emotional. It proved to be the final season for the Fox medical drama, and when looking back at that particular episode, fans may wonder who it's dedicated to. 
It's common for TV series to include dedication cards at the end of episodes devoted to someone who worked on the series. And in "Two Hearts," the episode ends with a title card reading, "In Loving Memory of Chris Harrell." It's only natural for fans to wonder who Chris Harrell was on "The Resident" as he wasn't one of the cast members. It appears he worked on the show behind the scenes to some capacity, serving as part of Teamsters Local 728, a company based out of Atlanta that assists in film and television productions. It can be inferred he worked on "The Resident" in some way and that he'll be missed sorely by all those who knew him. 
Many people clearly loved working with Chris Harrell on The Resident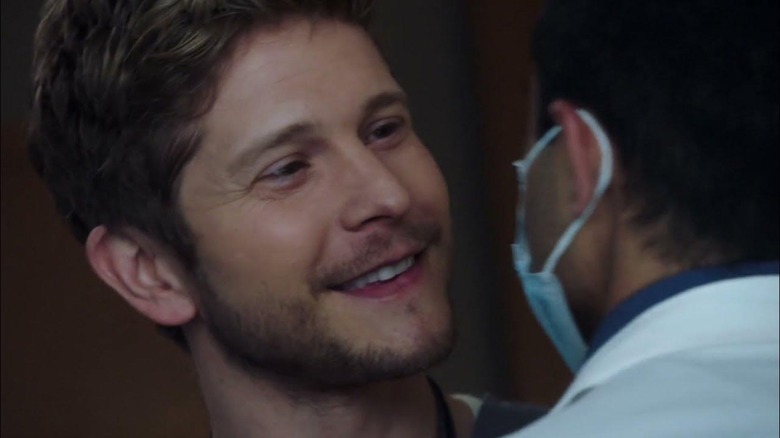 Fox
Chris Harrell died sometime in 2022, as evidenced by a GoFundMe being established in May of that year to raise funds to deal with end-of-life costs. The fundraiser comes complete with a picture of Harrell fishing as well as a description of how he brought light to everyone he came into contact with. Part of this description reads: "We have lost a wonderful man. Chris Harrell passed away unexpectedly during a medical procedure and leaves behind a loving family and a countless number of friends. Chris was devoted to his wife and loved his children with tremendous passion and pride." It goes on to tell how he worked hard at whatever he did, including having a role in the auto racing community.
Some people who donated to the GoFundMe even left words of support, including one person who knew him: "Chris was truly a great [role] model in the filming industry. Never a dull moment with this brother, always had a great story to tell. He could make anybody laugh." Creator and writer for "The Resident," Amy Holden Jones, took to Twitter after the episode aired to explain Harrell's significance: "A long term crew member who was treasured. He passed this year."
Regardless of what Chris Harrell did on "The Resident," it's clear he was well-loved by all, and it's nice to see the show pay tribute to someone fans wouldn't have seen on-screen.