Kevin James' Guns Up - Everything You Need To Know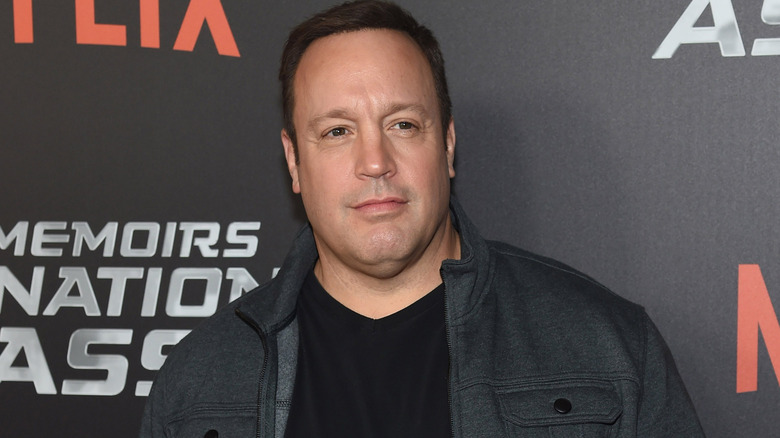 Jamie Mccarthy/Getty Images
After making a name for himself on "The King of Queens," Kevin James has remained a frequent presence in the world of comedy both on the big and small screen. He's continued leading sitcoms like "Kevin Can Wait" and "The Crew," but he's also ventured into feature-length film, often starring alongside his frequent collaborator Adam Sandler in projects like "Hubie Halloween" and "Sandy Wexler." Now, James has stepped onto his own with another comedy that promises to have equal parts action in it — "Guns Up."
From the title alone, it sounds like a far cry from James playing a simple family man just trying to make ends meet. And while there's bound to be a good deal of violence in the picture, fans should rest assured James will get a chance to flex the comedy muscles he's toned over the years. For now, here's everything we know so far about "Guns Up," starring Kevin James.
When will Guns Up be released?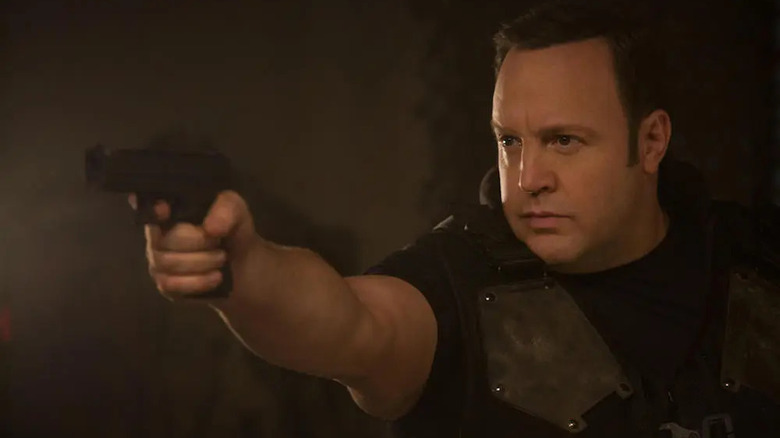 Netflix
"Guns Up" does not have an official release date yet. However, that could change in the near future. According to an exclusive report from The Hollywood Reporter, Millennium Media will handle the world sales of the upcoming movie. In fact, the film production company will pitch the project to international buyers at the Cannes Film Market, which is set to take place in May 2023. 
Assuming the film finds a buyer, it could find itself with a release date fairly quickly, assuming production wraps quickly. THR reports that "Guns Up" is due to start filming in June with BondIt Media Capital in place to finance and assist with project packaging. There's also the question of whether the film would end up on a streaming service or go to theaters. Kevin James has found good luck bringing his projects to Netflix, such as his latest 2022 film "Home Team" as well as "True Memoirs of an International Assassin." Expect more details on when and where you can watch "Guns Up" in the coming weeks and months, but as for right now, a 2024 release date seems most likely.
What is the plot of Guns Up?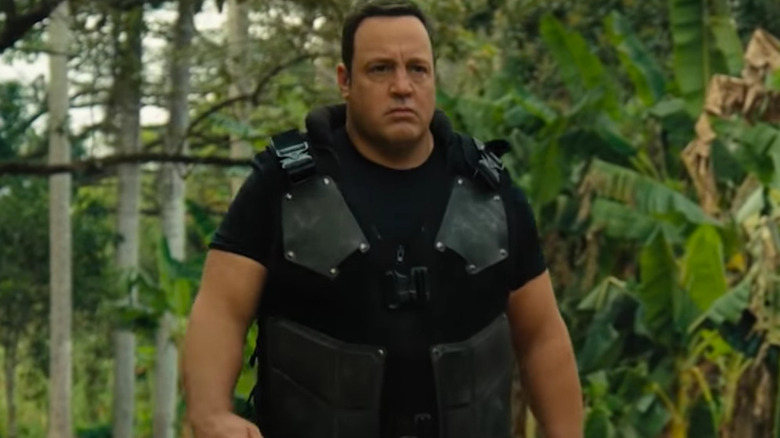 Netflix
It sounds like Kevin James is getting back into his action-comedy form, as exemplified in movies like "True Memoirs of an International Assassin" and "Here Comes the Boom." According to THR, "Guns Up" will see James play as an ex-cop with a family who just so happens to moonlight as a mob henchman on the side. As expected, things go sideways when a job gets botched, forcing his familial and violent lives to collide. As a result, he has one night to get his family out of the city.
With this merging of different worlds, there's certainly ample opportunity for there to be some laughs along the way. However, James should also get a chance to show off his action side as he'll likely have to go toe-to-toe with plenty of adversaries to get his family safe. In this way, the movie's bound to blend elements of comedy, action, and family drama in something people hopefully connect with.
Who is starring in Guns Up?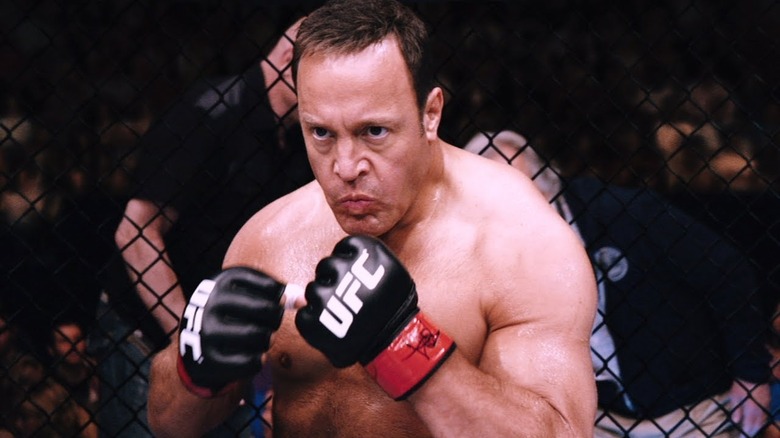 Sony Pictures Releasing
As mentioned previously, "Guns Up" will star Kevin James in the lead role. No other cast members have been announced at this point, but there are bound to be a few big names attached, considering James' character will have a family he's looking to protect, as well as mobsters who are after him. While Kevin James has usually kept one foot in the comedy realm over the years, he's really proven he can be a dramatic action star when the material calls for it. 2020's "Becky" was criminally underseen due to going straight to video-on-demand, but James plays a very different psychotic character than audiences are likely used to seeing him as. 
"Guns Up" could be another opportunity for him to show that he can be more than Adam Sandler's buddy in goofball comedies. With production set to begin in June 2023, more casting announcements should start trickling in, especially if the film manages to secure financing at the Cannes Film Market. 
Who is directing Guns Up?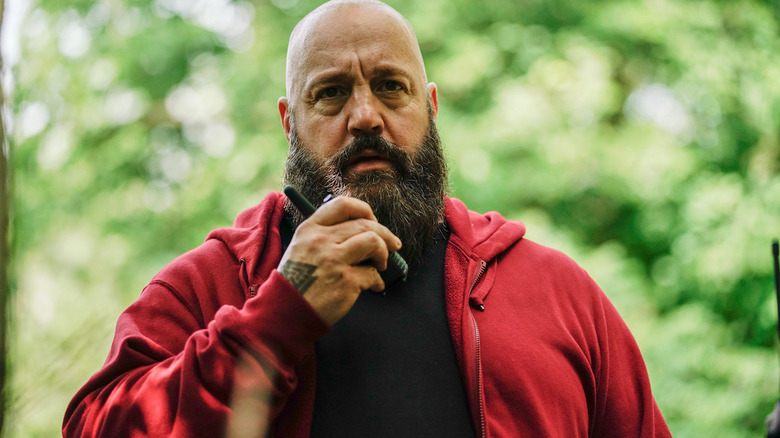 Redbox Entertainment
"Guns Up" will be helmed by Edward Drake, who also wrote the screenplay. Drake is best known for also directing the Amazon Prime Video thriller "Broil," which earned mixed reviews from critics upon release. Jennie Kermode wrote for Eye for Film, "Full of high Gothic drama and psychological games, Broil is more interested in grotesque ideas than gory displays."
However, those at Millennium are incredibly excited at the prospect of Drake's next project. In a statement to THR, JJ Nugent, VP of international sales and distribution for Millennium, stated, "We couldn't be more excited to team up with Ed on this film which stars the incredibly talented Kevin James doing what he does best — delivering action-packed thrills and hilarious one-liners." Nugent went on to say, "When I first read the script, I couldn't help but draw similarities to our Hitman's Bodyguard franchise as it has a seamless blend of action and comedy, coupled with an unexpected family dynamic that's full of surprises."
"The Hitman's Bodyguard" sounds like a good comparison for "Guns Up" with its blend of action and comedy. That film was a major success, even spawning a sequel in the form of "The Hitman's Wife's Bodyguard." Hopefully, "Guns Up" finds an audience when it comes out in the near future.