Scarlett Johansson Says There's No Bad Blood Between Her And Disney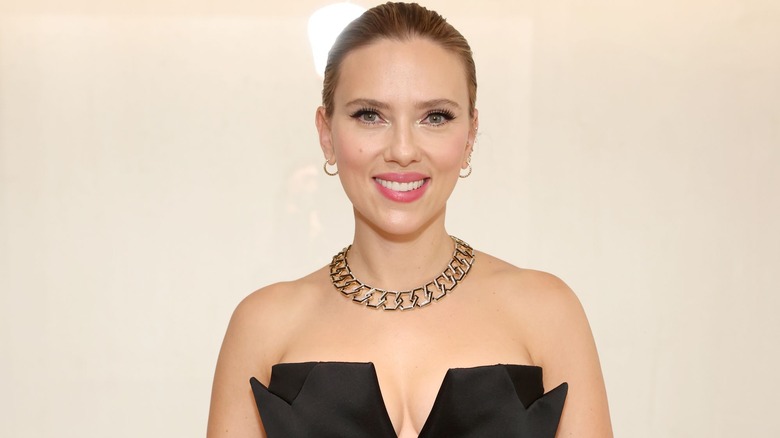 Monica Schipper/Getty Images
One lawsuit later, Scarlett Johansson and the House of Mouse are on good terms — according to the actress herself.
In a cover story with Variety, Johansson opened up about the situation surrounding the lawsuit she brought against Disney during the pandemic, regarding its release plan for her standalone Marvel Cinematic Universe flick "Black Widow." That said, Johansson clearly feels like everything is settled; as she told the outlet, she's still a part of the Disney family both on and off screen — she's been a Disney fan ever since she was a kid, and harbors fond memories from when her family lived in Florida near the parks for a few years.
"We had annual passes to Disney World, and I have a real passion for the Disney parks," Johansson told Variety. "Also, when I was growing up, it was a great time for Disney animation — 'The Little Mermaid' and 'Aladdin' and 'Lion King' with the incredible soundtrack. Like, I will be pre-buying tickets to 'The Little Mermaid.'" (She even interrupted the interview ever so briefly to note that she needed to text her sister about tickets for the latest Disney live-action movie.) 
Beyond that, she's still appearing in Disney projects, teaming up with MCU director Taika Waititi for a future film based on Disney's "Tower of Terror" ride — and all of this helps the actress appear in a wide variety of projects. As the profile notes, she's making under $5,000 for her upcoming appearance in Wes Anderson's "Asteroid City," so clearly, big Disney jobs fund her smaller passion projects with acclaimed independent directors.
Scarlett Johansson's lawsuit against Disney was once pretty contentious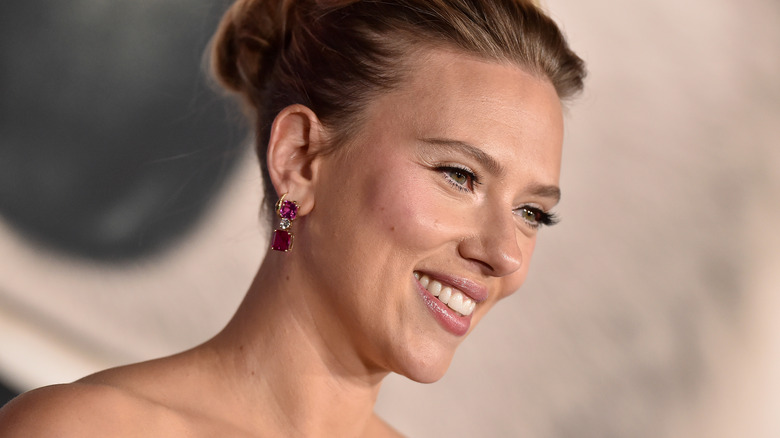 Axelle/bauer-griffin/Getty Images
So what exactly was the situation with Scarlett Johansson and the Disney lawsuit? Well, it took years for Johansson to get her standalone film as the MCU's Black Widow, for a variety of reasons... and unfortunately, the timing of its release meant that it coincided with the thick of the COVID-19 pandemic. Despite that Johansson and her team fought to make sure that she'd still earn backend costs considering that her contract guaranteed a theatrical release for the film, Disney sent the film directly to its streamer Disney+; to make everything worse, then-CEO Bob Iger revealed the film made the studio around $60 million thanks to new signups for the streamer. In the process, they even managed to slam Johansson, accusing her of basically being greedy.
Johansson, for her part, was pregnant and aghast at Disney painting her as a money-hungry star. ""I was sad and disappointed. But mostly sad," she recalled. "I was also really heavily pregnant, too, which in a weird way was amazing timing. Suddenly, your entire attention is drawn to this miracle of life. So, I had the most wonderful distraction in the world and soon after had a beautiful baby." Her agent, Bryan Lourd, was much more blunt speaking to Variety: "I lost my mind and said, 'How dare you make it seem like she's not worth this money or that she somehow hasn't earned it?'" 
Ultimately, the case was settled, but it was an important step for actors' rights during this streaming era — and thankfully, Johansson's love of Disney is unscathed.