Small details you missed in The First Purge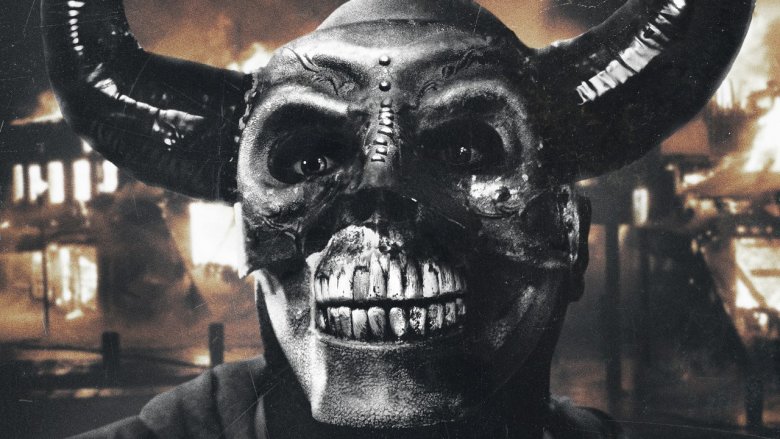 Love it or hate it, The First Purge is not a subtle movie. The fourth film in the allegorical The Purge franchise, this prequel story gets right to the heart of some weighty themes that the series has been playing with for years now. Directed by Gerard McMurray (rather than series creator James DeMonaco, who headed up the first three Purge movies), The First Purge seems designed to shine a spotlight on issues of white supremacy, systemic racism, the abuse of the lower classes, and resurgent Nazism — and it really rubs your face in it, whether you like it or not. Taken as a whole, it's hardly a divisive message — unless you happen to be sympathetic to the hyper-conservative bad guys this movie is loudly banging the drum about. In that case, it might come off as a little hostile.
If you look past the somewhat obvious first layer of symbolism in the movie, with the red, white and blue KKK hoods, the torches, and the iron crosses, you'll find a film dense with symbolism all the way down to its core. All throughout its runtime, the movie sends little subliminal messages to the viewer, rewarding close viewing — which is one of the reasons this exploitation-style horror-thriller might be the best entry in the whole series. Whether you've seen the movie already or are thinking of checking it out, here are some little details about The First Purge that you might not catch at first glance.