The ending of The First Purge explained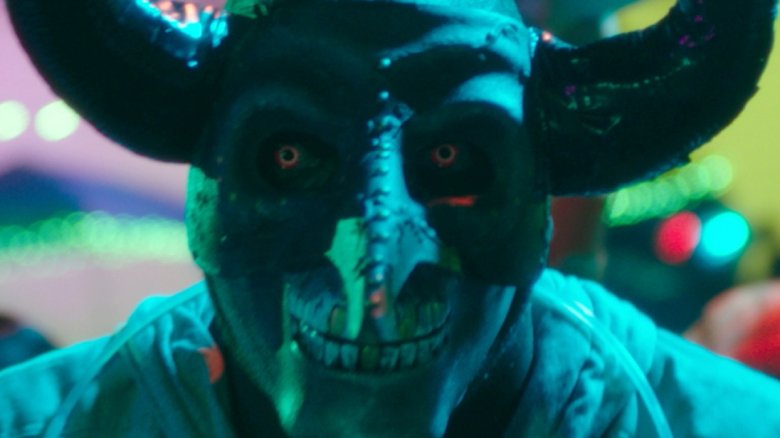 Few franchises have as a concept as instantly evocative as The Purge. The allegory-heavy property puts forth the premise of an annual 12-hour period in which all crime in the U.S. is legal, introducing the idea with the series' first movie in 2013. That film, a home invasion thriller, was only a tease of what the concept would grow to involve. The second and third films expanded the near-future world, heading out into the streets on Purge Night and doubling down on the series' grisly violence. But while the franchise has continued to provide different perspectives on the Purge, it has yet to fully delve into the mysterious architects behind the event, the New Founding Fathers of America.
The fourth movie, The First Purge, takes audiences back to the initial experimental instance of what would later become a divisive, violent national tradition. Set in locked-room style on the New York City borough of Staten Island, the horror-thriller hybrid provides the clearest look yet at the beginnings of the Purge as a national institution. The prequel also leans harder than ever into timely social commentary, with a number of evocative references to real-world tragedies fueling its runtime. If you're not sure you picked up on everything the movie was putting down, keep reading as we break down the ending and thematic takeaways of The First Purge.