The Mandalorian's Connection To Jon Watts' Skeleton Crew TV Show Explained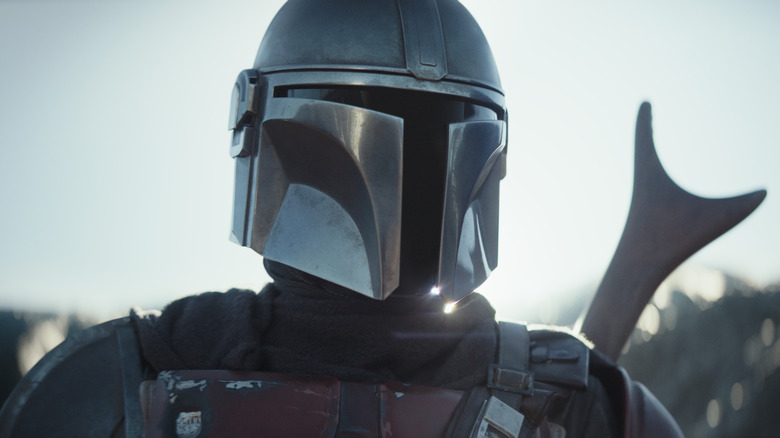 Lucasfilm/Disney
"The Mandalorian" universe just keeps getting bigger and bigger as "Star Wars" rides Din Djarin (Pedro Pascal) and Din Grogu into the foreseeable future. What started as a simple space-western TV show has become a pivotal corner of the galaxy as Lucasfilm continues fleshing out the post-"Return of the Jedi" era with more shows on Disney+.
One of the latest installments to the Mandoverse is "Star Wars: Skeleton Crew," created by "Spider-Man: Homecoming" director Jon Watts. The series will take place during the same time period as "The Mandalorian," and while information is scarce, we know it'll be a coming-of-age story as four lost kids (Ravi Cabot-Conyers, Kyriana Kratter, Robert Timothy Smith, and Ryan Kiera Armstrong) try to find their way home. Lucasfilm hasn't outright said if "Skeleton Crew" would crossover with the other Disney+ shows, but it seems like a given. Since the biggest connection between Watts' series and the Mandoverse is its spot on the "Star Wars" timeline, it would be a wasted opportunity not to connect them. During an interview with Entertainment Weekly, Jon Favreau mentioned "Skeleton Crew" while talking about writing "The Mandalorian" Season 4. While it wasn't a confirmation that characters from Watts' series would crossover with Favreau's, it certainly seems like that could be the case.
Another connection could be through Jude Law's character, a Jedi. His character could have a relationship with Grogu, giving "Skeleton Crew" and "The Mandalorian" an even stronger connection, but the studio hasn't confirmed any details.
Skeleton Crew will continue a Mandalorian trend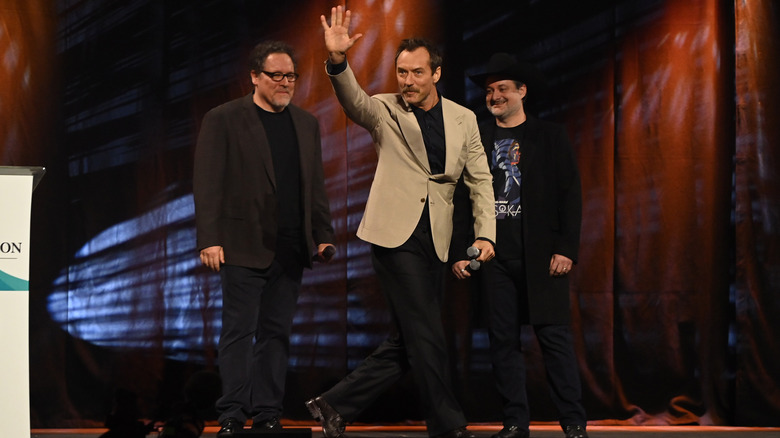 Kate Green/Getty Images
While Jon Watts and Christopher Ford are bringing their vision to life with "Star Wars: Skeleton Crew," the series will continue a trend that Jon Favreau started with "The Mandalorian."
During an interview with Entertainment Weekly, Favreau explained how one of the best aspects of his "Star Wars" show is allowing different filmmakers to bring their stories to this corner of the galaxy. "In 'The Mandalorian,' you could have many different tones. Even though the writing is consistent across them, different filmmakers will bring different perspectives," he said, loving that no two episodes are the same while managing to tell a larger, interconnected story. Favreau praised everyone on the "Skeleton Crew" team, stating they took that idea and made it even better. "With 'Skeleton Crew,' I would go even further there because it's Watts and Ford and a whole array of wonderful directors — some have worked with us before, some haven't. And so each episode has its own feel to it."
Since the days of the Original Trilogy, "Star Wars" has been in the hands of different filmmakers to continue the story. Although that crashed and burned during the Sequel Trilogy, Favreau and Filoni revitalized the concept on Disney+. "Skeleton Crew" looks to continue the trend, tapping The Daniels, Bryce Dallas Howard, Lee Isaac Chung, David Lowery, and Jake Schreier to direct episodes.