Chicago Med Didn't Give Devin Kawaoka Much Of A Break After Finishing Shrinking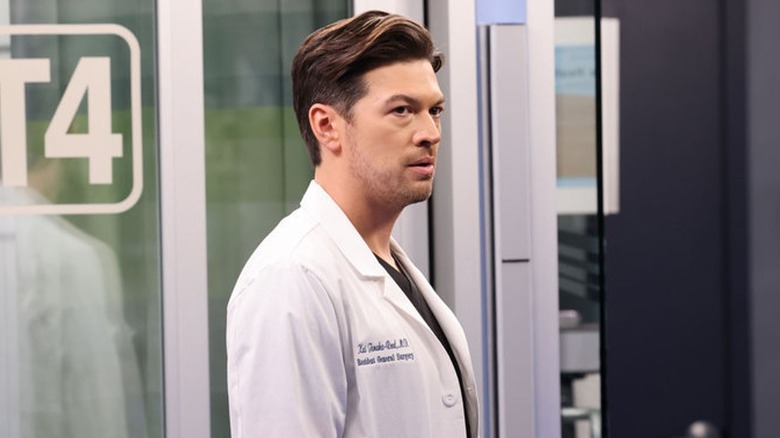 George Burns Jr/NBC
Before joining (and often annoying) the staff as Dr. Kai Tanaka-Reed at Gaffney Chicago Medical Center in "Chicago Med," Devin Kawaoka spent time on a series with a decidedly different take on the healthcare profession. Because, as Charlie in the Apple TV+ series, "Shrinking," Kawaoka was part of a show that blended liberal amounts of comedy into stories centered on the work of mental health therapists.
And instead of gloving up as an inexperienced, overly opinionated surgical resident as he does in "Chicago Med," in "Shrinking," Charlie is the partner and eventually the fiancé of attorney Brian (Michael Urie). But as it turns out, while Devin was still fully involved in playing Charlie in the Apple TV+ series, he learned he'd been tabbed to don a white coat and team up with the other docs and nurses in the emergency department in the popular One Chicago medical drama.
As the actor told Tell-Tale TV, "I actually was shooting 'Shrinking' when I auditioned for ['Chicago Med']. When I got cast, basically, I was shooting my final episode of 'Shrinking'." Kawaoka went on to say things started happening very quickly at that point: "That night I was on a red eye and I was at Gaffney Medical the very next morning shooting a surgery scene. So it was a really incredible turnaround."
Kawaoka had less than a day to forget Charlie on Shrinking and become Kai on Chicago Med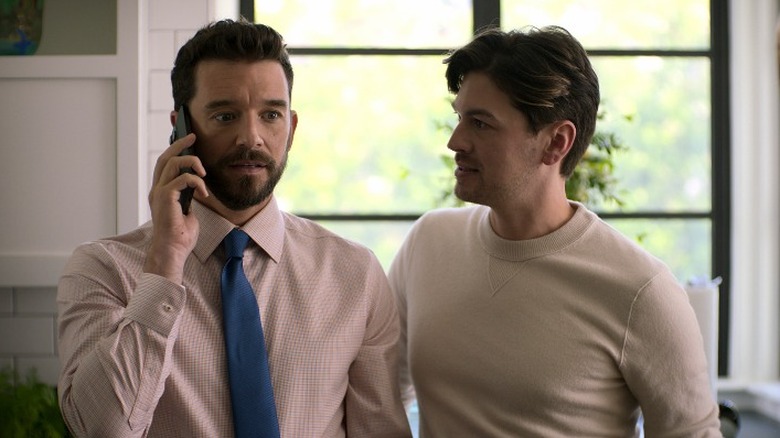 Apple TV+
As we noted before, the character that Devin Kawaoka portrayed in "Shrinking" and his portrayal of Dr. Tanaka-Reed in "Chicago Med" share little in common. But as a working actor with experience stepping into diverse roles on hit shows like "Lucifer" and "Goliath," Kawaoka is no stranger to shifting gears in front of the cameras.
In this respect, the actor gave a revealing response when Popternative asked him what he enjoys most about performing. Kawaoka said he appreciates how acting teaches him to trust himself. He went on to add that each new character he plays is a new opportunity to explore his craft, saying, "Every time I embark on playing a new character I find myself asking, 'What do they want?'" Kawaoka expanded further on this to explain that it's his totality as an artist that casting directors and show execs want to see in his work, saying, "I remember it's me and my mind, my creativity, my life experience they want. And that frees me to be myself more with each day and each new project."