Where You've Seen The Cast Of Shrinking Before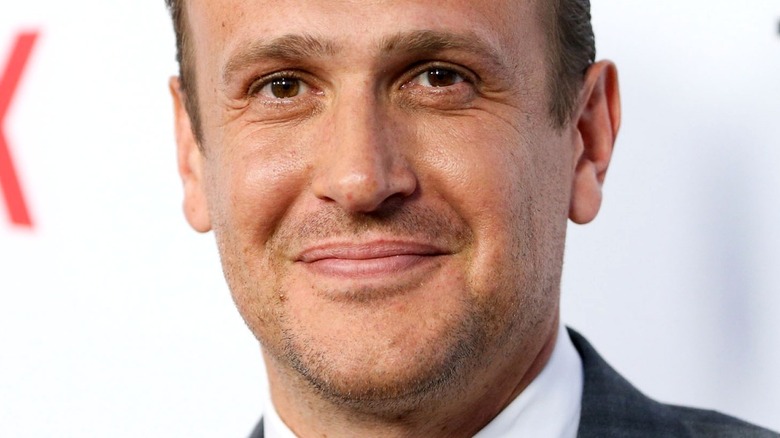 Rich Fury/Getty Images
Created by "Ted Lasso" fan-favorite Brett Goldstein, writer-producer Bill Lawrence, and comedy veteran Jason Segel, the new Apple TV+ series "Shrinking" has a concept that's a breath of fresh air among contemporary comedies. There might be an overwhelming amount of sitcoms and other funny shows to choose from these days, but it's still hard to find such a quality gem. With an ensemble cast and an original premise, however, "Shrinking" definitely has a chance of becoming a modern hit.
Set in Pasadena, California, the plot follows Jimmy Johns (Segel), a therapist and a father to his teenage daughter Alice (Lukita Maxwell), as he tries to process the tragic loss of his late wife and deal with the hardships that life throws at him. He's a successful psychiatrist, but in the past year, he's felt stuck in his work just as much as in his personal life. So one day, he snaps and starts breaking ethical boundaries with his patients by instructing them what to do with raw honesty. As he finds some success with this new method, Jimmy triggers much-needed change not only in his patients' lives but in his own, too. This approach leads to plenty of funny moments and hilarious interactions, but when backlash hits, he'll need all the support from his loved ones he can get.
Keep reading to see where you might've seen the cast of "Shrinking" before.
Harrison Ford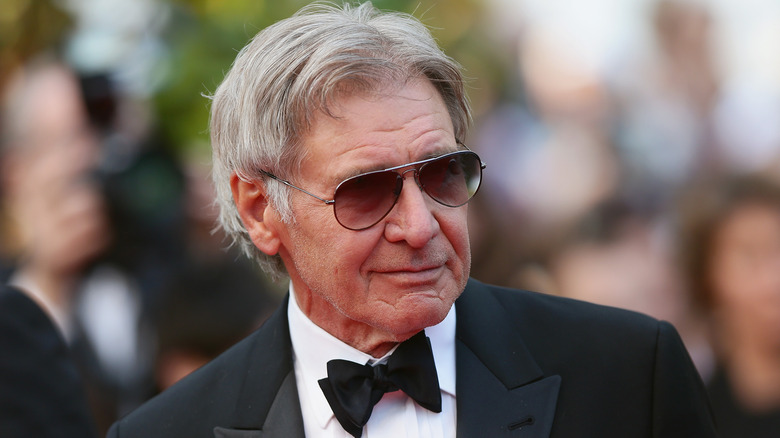 Vittorio Zunino Celotto/Getty Images
For avid cinema fans, Harrison Ford surely needs no introduction. 
Before the actor became an icon for playing epic characters such as Indiana Jones and Han Solo, he worked as an extra in the mid-1960s. His first credited role was in Phil Karlson's 1967 Western titled "A Time For Killing" — which later was changed to "The Long Ride Home."  Although Ford played minor roles in several television shows throughout the '60s and early '70s, his path to success wasn't an easy one. As Ford explained to Vanity Fair, he was unsatisfied with most of the work he was offered at the time (Bob Falfa in "American Graffiti" excluded), so he learned carpentry to support his family financially. He was working on an "elaborate portico entrance" for Francis Ford Coppola at the director's office when George Lucas and Richard Dreyfuss walked in. Lucas remembered the young man and eventually chose Ford to play Han Solo in "Star Wars." The rest is history.
After hitting it big with Lucas's space opera, Ford became a household name and went on to have a fruitful career. He appeared in such epic films as "Apocalypse Now," "Blade Runner," "The Fugitive," and Peter Weir's "Witness," for which he was nominated for an Oscar for best actor in a leading role. Today, he's mostly known for the "Indiana Jones" franchise (four films and counting) and for playing Han Solo in several "Star Wars" movies. 
Still, it's nice to see the actor going back to television. Ford stars in Taylor Sheridan's prequel Western series "1923," as Jacob Dutton, as well as playing the wise and sarcastic therapist Paul in "Shrinking."
Jason Segel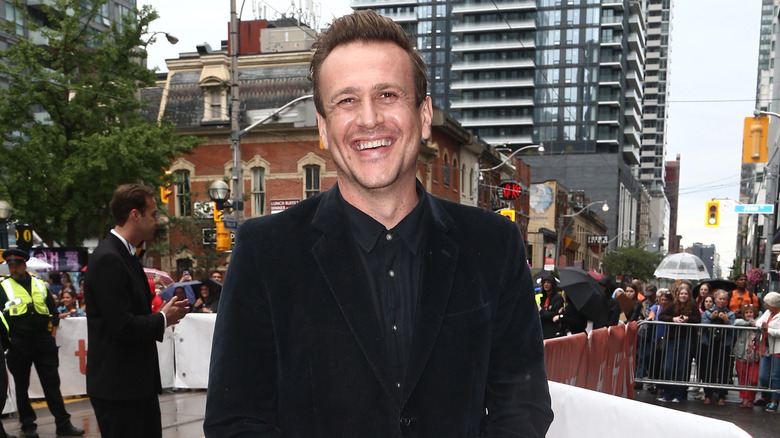 Tommaso Boddi/Getty Images
Jason Segel has been in the movie and television business since the late '90s. After appearing in minor roles in comedies like "Can't Hardly Wait" and "SLC Punk!" the actor landed his first major role in Paul Feig's cult classic 1999 dramedy series "Freaks and Geeks." There he played Nick Andopolis, a role that let Segel show that he isn't just a one-note actor but someone capable of conveying more sensitive characters, too. Sadly, the show was infamously canceled after a single season. 
Thankfully, Segel kept landing roles in comedies like "Slackers," "LolliLove," and Judd Apatow's "Undeclared," which was also canceled after just one season. However, Apatow definitely saw something in Segal because after casting him in "Knocked Up," he gave him his first lead film role in the 2008 hit movie "Forgetting Sarah Marshall." Still, let's not forget the part most of us know him for: the goofy and irresistibly loveable Marshall Eriksen in the CBS sitcom "How I Met Your Mother."
In 2009, Segal was cast as the co-lead in John Hamburg's bro-com "I Love You, Man" and the Duplass Brothers' 2011 comedy-drama "Jeff, Who Lives At Home." Later, he was cast in Netflix's 2017 sci-fi drama, "The Discovery." A couple of years later, Segel got a role in a prestigious drama, "Our Friend," in which he demonstrated his dramatic skills as a supportive and loyal friend. In 2022, he starred in Netflix's crime movie, "Windfall" and the HBO Max series "Winning Time: The Rise of the Lakers Dynasty." 
It's safe to say that Segal found the path he always deserved, and earning the lead in a prestigious show like "Shrinking" was a long time coming.
Jessica Williams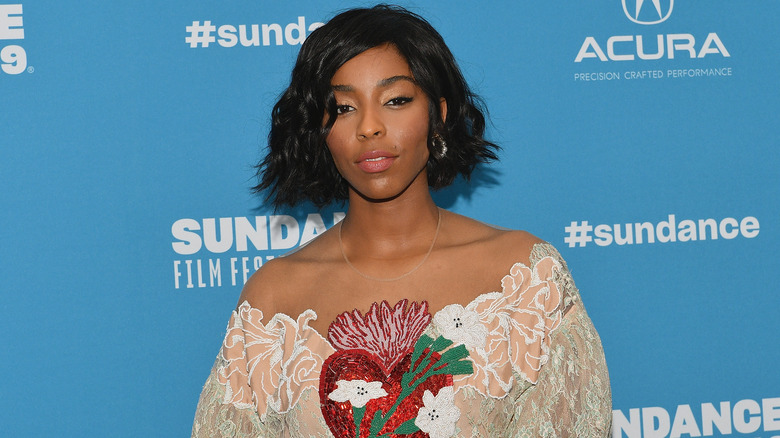 Dia Dipasupil/Getty Images
Jessica Williams might not be as well-known as Jason Segel or Harrison Ford, but "Shrinking" is far from her first rodeo. 
Williams was 17 years old when she made her television debut in the teen Nickelodeon series "Just For Kicks" in 2006. In the following years, she appeared in minor roles in short films and TV movies until she became a correspondent on "The Daily Show" in 2012. In an interview with Entertainment Weekly, Williams said, "I started 'The Daily Show' when I was 22 ... I thought I was going to be hired as a contributor, but 'The Daily Show' was like, 'Nah, it's an election year, we want you to come over here and work full-time.'" While working on the show, she also appeared in the HBO hit comedy, "Girls," and had roles in such films as "People Places Things" and "Hot Tub Time Machine 2."
After Williams parted ways from "The Daily Show," she got her first leading role in the 2017 movie "The Incredible Jessica James." Critics and audiences both loved and praised her outstanding performance. A year later, she was cast in "Fantastic Beasts: The Crimes of Grindelwald," and then in Olivia Wilde's directorial debut "Booksmart." In 2021, she became a regular in Season 2 of HBO's anthology series "Love Life." She reprised her role as Eulalie Hicks in "Fantastic Beats: The Secrets of Dumbledore" and landed a voice acting job in Netflix's animated special "Entergalactic," created by musician Kid Cudi.
In "Shrinking," she plays Gaby, a colleague and close friend to Jimmy, funny and upbeat but always available for emotional support, too.
Michael Urie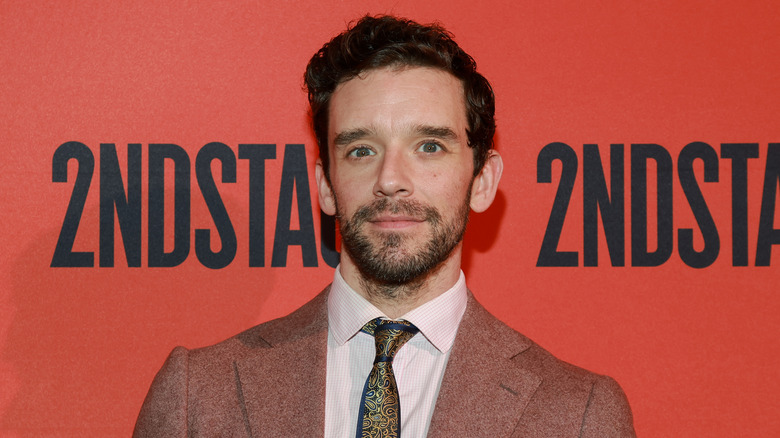 Jason Mendez/Getty Images
In 2006, after some small roles in films and television, Michael Urie's career picked up momentum when he was cast as Marc St. James in Silvio Horta's "Ugly Betty" — a comedy-drama series based on Fernando Gaitán's famous Colombian telenovela "Yo Soy Betty, La Fea." Entertainment Weekly nominated his performance as a supporting actor for an in-house award in 2009. 
Once "Ugly Betty" was canceled in 2010, Urie continued his work in television and appeared in shows like the CBS sitcom "Partners," Comedy Central's "Workaholics," ABC's long-running series "Modern Family," and the prestigious CBS drama "The Good Wife." In 2021, he received his first leading role in the formulaic Netflix Christmas rom-com "Single All The Way." There he plays Peter, a single gay man who asks his best friend Nick to be his date as he goes back home to celebrate the holidays with his family. His co-stars include Jennifer Coolidge, Kathy Najimy, and Barry Bostwick.
Urie plays Jimmy's best friend, Brian, on "Shrinking," a flamboyant and overly enthusiastic lawyer with a long-time boyfriend he's planning to propose to.
Christa Miller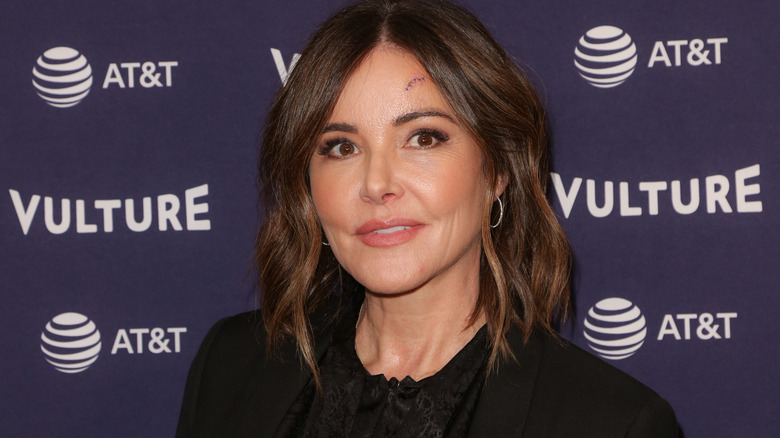 Paul Archuleta/Getty Images
Christa Miller is another sitcom veteran and also the wife of series co-creator Bill Lawrence. She started her career in 1988 with a guest appearance in "Kate and Allie" before appearing in legendary shows such as "The Fresh Prince of Bel-Air," "Seinfeld," and the cult classic dramedy "Northern Exposure." She used these performances to impress the producers of "The Drew Carey Show," who initially passed on her. However, thanks to Larry David's help — David worked with the actress in "Seinfeld" — she eventually landed the role of Kate O'Brien and became a regular on the show from 1995 to 2002 (via Dan's Papers).
One of the perks of being married to a writer-producer was that Miller had a chance to appear in Lawrence's next sitcom, "Scrubs," in 2001. She played Dr. Cox's (John C. McGinley) obnoxious ex-wife, Jordan. She became a regular in Season 2, stayed until the end of Season 8, and returned for the series finale. In Lawrence's next project, "Cougar Town," Miller was one of the leads from the beginning, playing the character Ellie Torres for six seasons in over 100 episodes. After the series came to an end, she mainly did guest roles in shows like "Undateable" and "Whiskey Cavalier," while appearing in the movies such as "Hot Air" and "Breaking In."
In "Shrinking," Miller plays Jimmy's friend and neighbor, Liz, a middle-aged wife and a mother who becomes a maternal figure for his daughter after her mom passes away.
Lukita Maxwell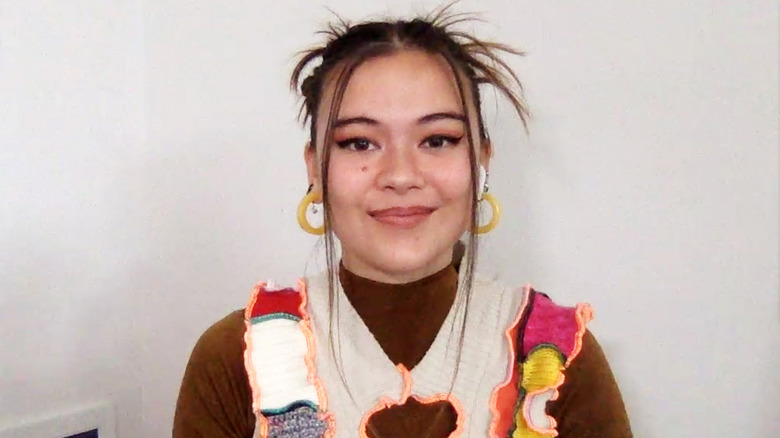 Warnermedia/Getty Images
Lukita Maxwell is a young newcomer and rising star in television. As of now, she only appeared in a few projects, but her talent and dedication suggest that we will see her more often in movies and TV series in the near future. 
Maxwell's first television appearance was in the ABC sitcom, "Speechless," where she played alongside Minnie Driver, Sarah Chalke, and Jonathan Slavin for four episodes. Her most significant work to date, however, was in the 2021 HBO Max series, "Generation," about high schoolers exploring their sexuality in a conservative community in California. She played one of the students, Delilah, and was a regular on the show. After the dramedy was canceled, Maxwell appeared in three short films. Beyond that, she's now set to appear in three upcoming productions — "Shrinking," "An Autumn Summer," and "The Young Wife."
In "Shrinking," she plays Alice, the teenage daughter of Jimmy, who has a hard time dealing with her mother's untimely death and tries to cope with grief on her own.
Lilan Bowden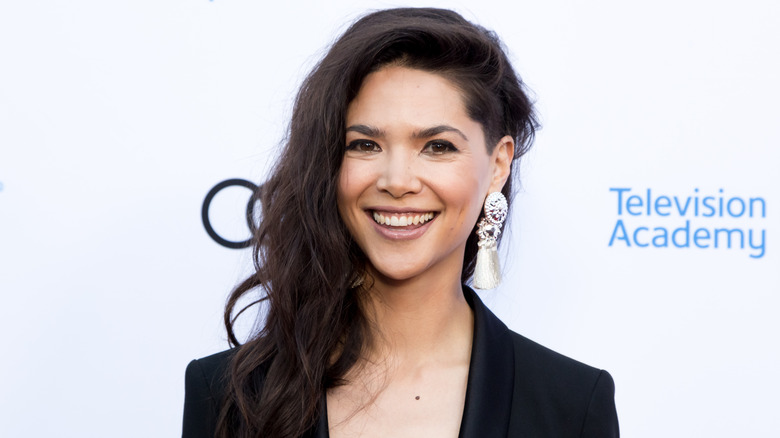 Greg Doherty/Getty Images
Lilan Bowden's career kicked off in 2007. Although she has appeared in dozens of TV shows (including "Parks and Recreation" and "Hart of Dixie"), short films, and features, her real break came in 2017 when she was cast as a series regular in Disney Channel's family dramedy "Andi Mack." She played Bex Mack, the titular character's single mother, for three seasons up until the show was canceled in 2019. After that, she continuously appeared in several TV productions, including "Indebted," "It's Always Sunny in Philadelphia," and Netflix's light-hearted murder mystery, "Murderville," which premiered in 2022.
In an interview with Indiewire, Bowden talked about the difficulties of finding roles outside the stereotypical ethnic characters she has typically been offered. She said, "The roles you get as a minority usually cluster in [a] certain category, where you're the nerdy Asian girl. Or, I noticed as I was gaining more credits and able to audition for bigger rooms, I felt like every year I was going out and testing for at least one pilot where I was the sassy, ethnic best friend." She continued, "I still think that we have a lot of work to do as far as entertaining someone who's not white for the lead role of TV shows."
In "Shrinking," Bowden plays Tia, the late wife of the protagonist, who appears in flashbacks as the show progresses and we learn more about their marriage.
Luke Tennie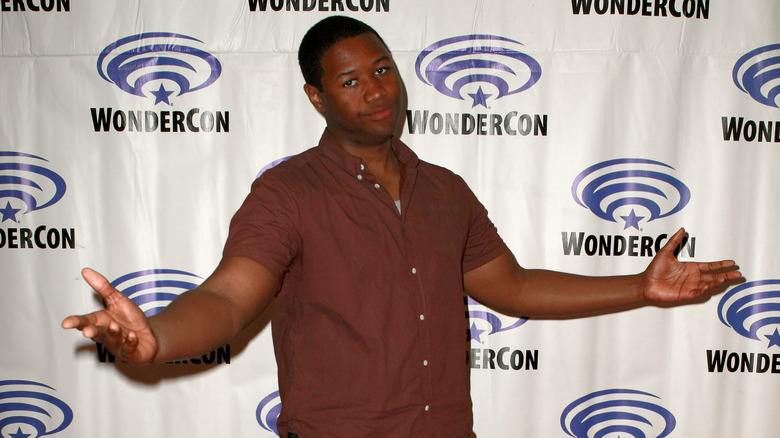 Paul Butterfield/Getty Images
Luke Tennie's big break came in 2017 when he was cast in Rob Reiner's political drama "Shock and Awe" as the character Adam Green. Although the movie was widely panned by critics, Tennie had the chance to play alongside such legends as Woody Harrelson, Tommy Lee Jones, James Marsden, and Jessica Biel. The feature brought Tennie some recognition, and a year later, he was cast in Syfy's original action-comedy series "Deadly Class," where he played Willie Lewis. The following year he appeared in Disney's biopic, "Safety," a film about football player Ray McElrathbey, who battled through adversity to find success.
Tennie has certainly found the right path to build a nice career. After "Safety," he was cast in Julie Delpy's Los Angeles-based comedy "On the Verge" about middle-aged women, with co-stars like Elisabeth Shue, Sarah Jones, Giovanni Ribisi, and Delpy herself, in 2021. In 2022, he became a series regular on Paramount+'s mockumentary series, "Players," which follows a team of online video gamers trying to win a championship. Tennie has also appeared in five episodes of "CSI: Vegas."
In "Shrinking," he plays Sean, an ex-soldier suffering from PTSD who becomes Jimmy's new patient and they work together to try and sort out his life while tackling his deep-rooted mental health issues.
Julien Marlon Samani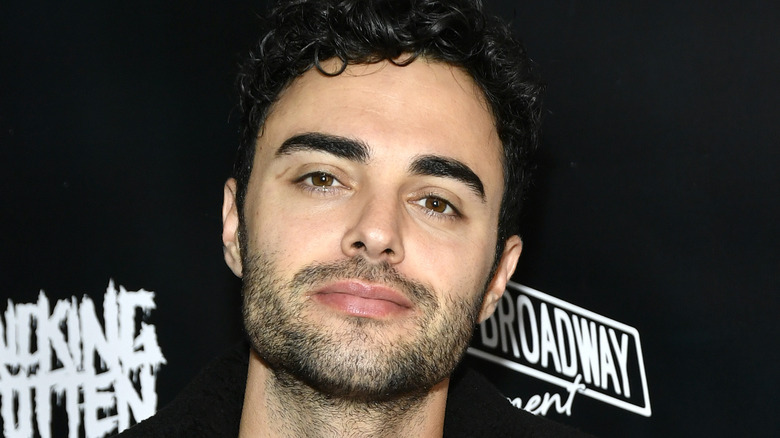 Michael Tullberg/Getty Images
Julien Marlon Samani is a French native who made his acting debut in the 2013 miniseries "A Girl's Guide to Blacking Out." The first role that brought him some fame was in "Hollywood Girls," a French soap opera that followed a group of French people starting a new life in California. Right after that, Samani created a comedy series called "The Frenchies," which he wrote, directed, and starred in for two seasons. 
In the following years, Samani took guest roles in Starz's science fiction thriller "Counterpart" with J.K. Simmons and the 2019 sitcom "Abby's" with Natalie Morales. In 2020, he played the character Luc in the Netflix Christmas rom-com "Holidate" alongside Emma Roberts and Luke Bracey. A year later, the actor was cast as Paul in the low-budget horror film "Two Witches." Although Samani hasn't received a true breakout supporting or leading role yet (apart from his self-made series), he's steadily working on building an impressive resume.
In "Shrinking," Samani appears as the handsome boyfriend of Jimmy's best friend, Brian.
Ted McGinley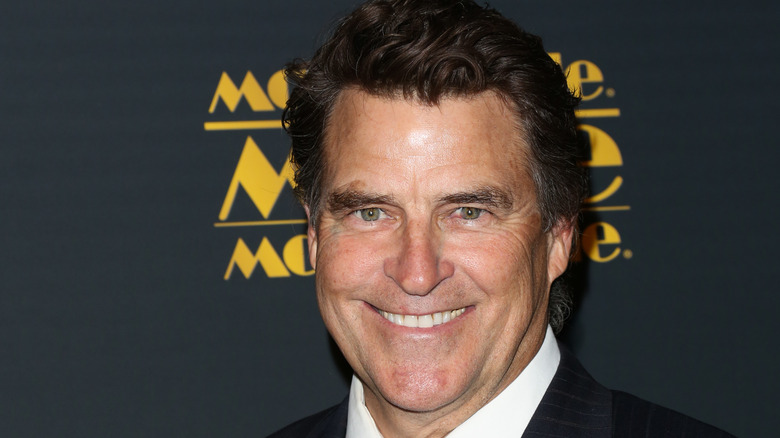 Paul Archuleta/Getty Images
Ted McGinley's acting career goes back to the early '80s when he landed a regular role in the popular and long-running sitcom "Happy Days." He portrayed Roger Phillips alongside such greats as Henry Winkler, Ron Howard, and Tom Bosley from 1980 to 1984. After that part, McGinley had regular and guest roles in dozens of shows and TV movies, including "The Love Boat," "Dynasty," and "Hotel." He brought the character Mr. Scream to life in the Mike Myers-led comedy sequel "Wayne's World 2." It's hard to grasp the number of productions the actor has in his immense resume.
Still, McGinley is probably most famous for playing Jefferson D'Arcy, Al Bundy's (Ed O'Neill) best friend, on the beloved family sitcom "Married... With Children" from 1989 to 1997. That role had a huge impact on his career, and he quickly became a familiar face on television in the following decades. He appeared in Aaron Sorkin's underrated sports sitcom, "Sports Night," and had a guest role in Sorkin's acclaimed political drama "The West Wing." 
Although McGinley is primarily known as a television actor, he has some well-known movie roles under his belt, too. He was in Michael Bay's war drama "Pearl Harbor" alongside Ben Affleck, Josh Hartnett, and Kate Beckinsale. He also played a supporting character in Jon Gunn's religious drama "Do You Believe?" alongside co-stars Mira Sorvino, Sean Astin, and Delroy Lindo.
In "Shrinking," McGinley plays Jimmy's neighbor, the husband of Liz, with deadpan and sarcastic humor, delivering hilarious one-liners every time he shows up.