Better Call Saul Missed A Key Opportunity To Have Skyler White Appear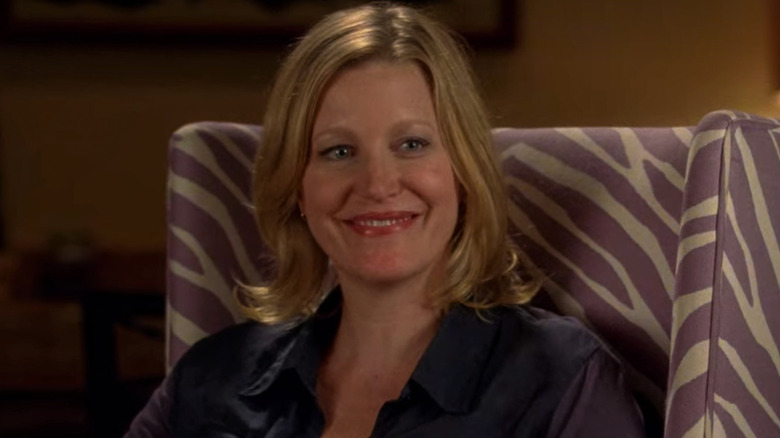 AMC
"Better Call Saul" tells the origin story of Jimmy McGill, aka Saul Goodman (Bob Odenkirk), the lawyer who counsels "Breaking Bad" protagonist Walter White (Bryan Cranston) in dealing with law enforcement and rival criminals.
Early in the series, Walt also uses Saul to help keep his work hidden from his wife Skyler (Anna Gunn), but as "Breaking Bad" wears on and Walt's empire grows, he eventually employs her accounting skills to help him launder his rapidly accumulating cash. Skyler and Saul first meet in "Breaking Bad" Season 3, Episode 11, "Abiquiu," when Walt brings Skyler to Saul's office to discuss creating a story to explain their sudden wealth. After Saul makes some crass remarks, Skyler convinces the two men that their best option is to purchase a business to launder money through.
There is never any love lost between Saul and Skyler; later in the episode he calls her "Yoko Ono." 
Saul and Skyler also don't see eye to eye on the Whites' purchase of the car wash where Walt used to work, and as Saul gets more condescending, Skyler gets more determined. The animosity that builds between Skyler and Saul in "Breaking Bad" Seasons 3 and 4 leads to a missed opportunity as "Better Call Saul" winds to an end. When Saul is finally brought to justice in the series finale of "Better Call Saul," Skyler's sister Marie (Betsy Brandt) is brought back for his trial. 
Given the resentment Skyler must still hold for Saul considering his involvement in Walt's downfall, she no doubt would have relished the opportunity to join her sister in testifying against him. However, Anna Gunn never appears on "Better Call Saul."
Skyler's story is left unresolved at the end of Breaking Bad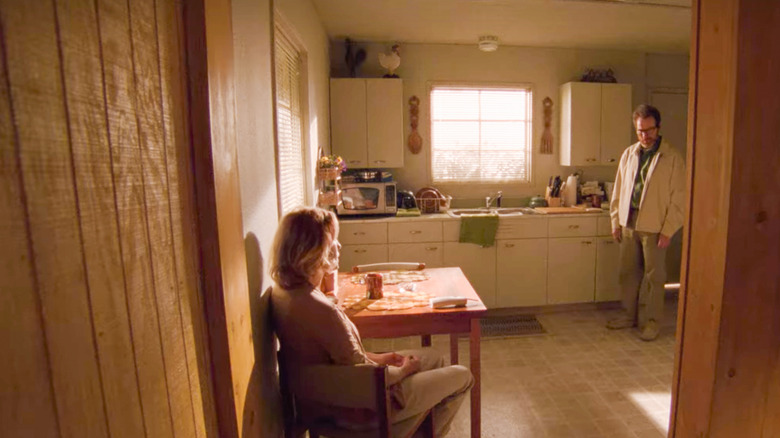 AMC
In "Saul Gone," Saul bargains a potential life-plus-190-years sentence for multiple charges — including accessory to the murders of DEA agents Hank Schrader (Dean Norris) and Steve Gomez (Steven Michael Quezada) — down to 85-90 months. He then throws himself into the proverbial woodchipper to keep Kim Wexler (Rhea Seehorn) from facing any consequences for the death of Howard Hamlin (Patrick Fabian), and his sentence is bumped back up to 86 years.
While Saul's self-sacrifice means Skyler White's involvement in his legal proceedings ultimately would have had little effect on his eventual prison term, there was a missed opportunity to add an additional storyline wrapping up Skyler's arc, which was left mostly unresolved at the end of "Breaking Bad." Walt gets one quick report from Ed (Robert Forster) in "Breaking Bad" Season 5, Episode 15, "Granite State," learning that Skyler has taken a job as a taxi dispatcher and is using her maiden name.
We last see Skyler in the "Breaking Bad" finale, "Felina," when Walt pays her one last visit in the run-down apartment she rented for herself and her children while he fled to New Hampshire. There he gives her a lottery ticket with the coordinates of Hank and Steve's final resting place.
While Walt always kept her shielded from the specifics of his more violent crimes, Skyler had intimate knowledge of his drug manufacturing business and fully controlled the money laundering aspect of Walt and Saul's destructive partnership. 
Skyler and Marie also have some work to do on their relationship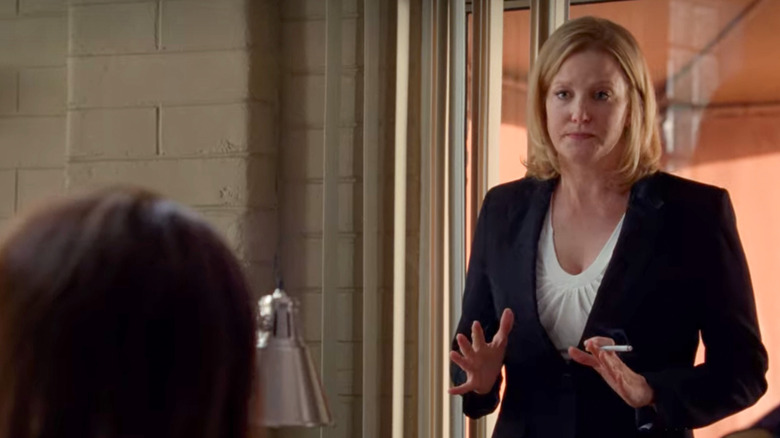 AMC
With this one very valuable piece of information in her hands and the her memories of Walt's business partners and dealings, Skyler finally has enough information gathered to strike a deal with prosecutors, potentially securing immunity for herself and maybe even convincing federal authorities to allow her to keep some of Walt's money — if any of it can be recovered. 
A "Skyler turns state's witness" storyline would also have given Vince Gilligan and Peter Gould plenty more space to highlight Skyler and Marie's complex and sometimes contentious relationship, as Skyler would undoubtedly have been pressed by her sister for details on that last visit from Walt and any further information she might have about Hank's murder.
Marie, who never seemed to be able to see or draw appropriate boundaries with any of her family members, would likely not have believed Skyler's claims that all she knew was limited to the numbers on that lottery ticket, likely leading to another ouburst like the repeated shouts of "shut up" Skyler unleashed on her sister in Season 5, Episode 3. 
Anna Gunn has speculated that perhaps Skyler and Marie have been able to run away to the tropics with some of Walt's money and are living happily ever after, and admirers of the star-crossed sisters can only hope that is the case.