Here's Where You Can Watch Meghan Markle's Hallmark Film Dater's Handbook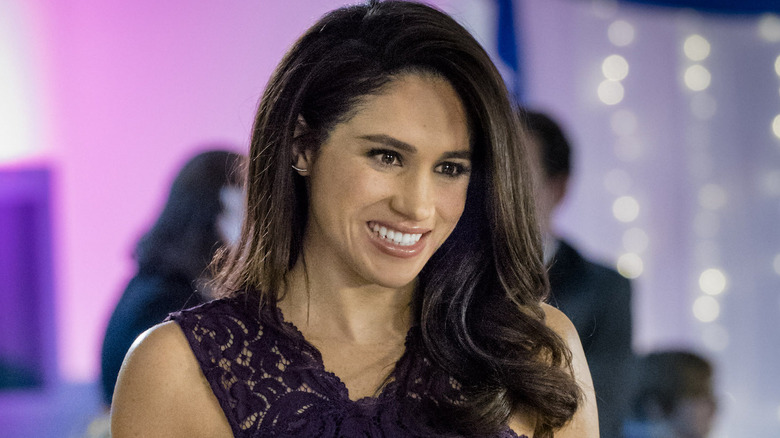 Liane Hentscher/Hallmark
Before Meghan Markle married Prince Harry and became a heated topic of debate for pundits and Royal Family followers, she was an actress. She didn't quite reach the heights of fame with her acting that she did post-marriage, but she has a lengthy filmography. She appeared in more than 100 episodes of "Suits" and guest-starred on everything from "CSI: Miami" to "The League." 
Markle also appeared in multiple original movies for the Hallmark Channel, that corner of cable TV where it's Christmas year-round and happy endings are produced on a factory line of sugar and happiness. Markle appeared in both 2014's "When Sparks Fly" and 2016's "Dater's Handbook," the latter of which was her final feature appearance before she stepped away from performing — she also appeared on "Suits" after its release. 
In "Dater's Handbook," Markle stars as Cassandra "Cass" Barber, a successful businesswoman looking to find equal success in her dating life. To overcome her struggles, she turns to a system called the Dater's Handbook. Next come your multiple male romantic interests, including "Wonder Woman 1984" actor Kristoffer Polaha, who plays Robert. 
If fans want to check out Meghan Markle's last feature film before she jumped into the stratosphere of royalty, they can find it to rent or purchase on services like Amazon, iTunes, and Google Play. Fans can also watch the movie (and more Hallmark Channel sweets) with a subscription to Hallmark Movies Now. 
Meghan Markle isn't likely to return to acting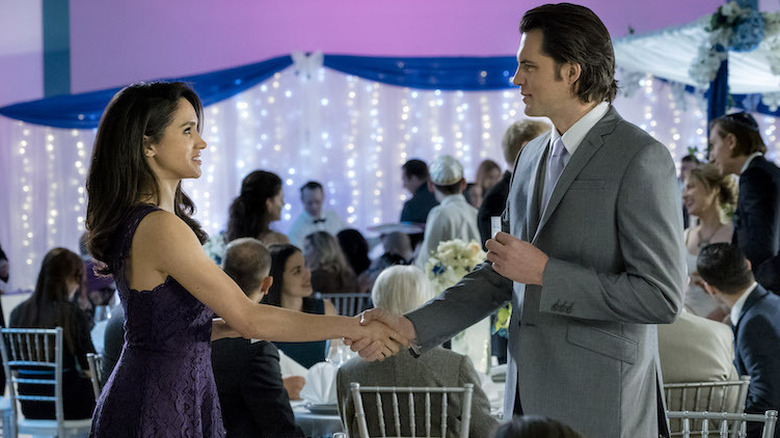 Liane Hentscher/Hallmark
Another reason for Meghan Markle fans to watch Hallmark Channel's "Dater's Handbook" is the strong chance that it will likely stand as the actress' final performance in a feature film. According to her, she's done with acting. In a 2022 interview with Variety, Markle was asked about the possibility of returning to acting, and though she left the door open, she made it clear that her intention is to never go back.
"No. I'm done. I guess never say never, but my intention is to absolutely not," she said. 
The actress said in a separate interview with her husband Prince Harry for People in 2017 that she was moving on from acting in order to focus on her marriage and other interests. She also noted that her long run on "Suits" and the success of the show gave her solid final work to exit the acting world on. 
"It's a new chapter, right? And also, keep in mind, I've been working on 'Suits' for seven years. We were very, very fortunate to have that sort of longevity on a series. I've ticked this box, and I feel very proud of the work I've done there, and now it's time to work with [Harry] as a team," she said.