Meghan Markle Was Constantly Living In Fear Over Being Recast In Suits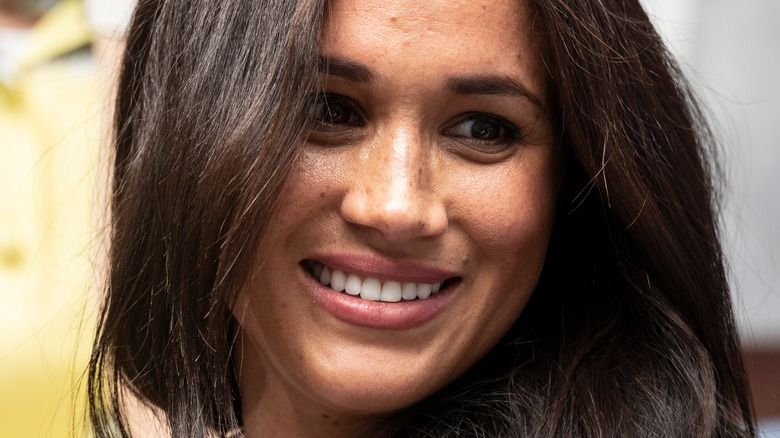 lev radin/Shutterstock
Meghan Markle is famously married to the Duke of Sussex, Prince Harry, a prominent member of the British Royal Family. However, before marrying into one of the most powerful families in the world, Markle appeared in many different television shows and movies. IMDb notes that she has 31 acting credits, with her most prolific role being that of Rachel Zane in "Suits," having lent her talents to 108 episodes. Markle also played a forgotten character in "Horrible Bosses."
Speaking with Esquire in 2018, Markle explained why she thought "Suits" was so popular, referencing the comradery between the cast. "I think that's part of why the show has become so successful. You can feel that we all get along on-and off-camera. And that chemistry is really prevalent in each of the episodes. But, yeah, off-camera, there we are, just playing Apples to Apples and drinking Scotch into the wee hours of the night," she said.
Despite appearing in over 100 episodes, fans may be surprised to find out Markle was quite anxious about her role in the successful show during its initial stages.
Markle thought she was going to get recast during Season 1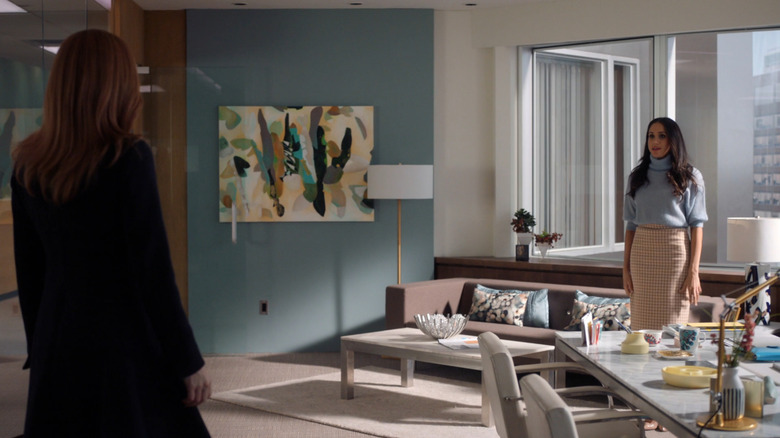 USA Network
As a refresher for those that may not have followed USA Network's "Suits" television show, Meghan Markle's role of Rachel Zane started off as a paralegal on the show. "Suits" is essentially a legal procedural show, and each episode typically had a laser focus on just one case. The character of Zane suffers from intense anxiety, but eventually, she works her way up to being an official lawyer. However, it seems like Markle shares this trait with her on-screen persona.
In an interview with Variety, Markle spoke about her anxiety that followed her throughout the entire first season of filming "Suits" by saying, "For me, I had tried for so long to land on a show, filming all these pilots, wondering if they would get picked up. All of Season 1 on 'Suits,' I was convinced I was going to get recast. All the time. It got to a point where the creator was like, 'Why are you so worried about this?'"
This fear proved to be relatively unfounded, though, and Markle stayed with the show until the end of Season 7 in 2018 when her character Rachel Zane got married and moved away to start her own legal clinic. As reported by the LA Times, the reason for Markle's departure from "Suits" was based on her real-life engagement to Prince Harry and that she was retiring from acting to work on humanitarian pursuits. Still, it is amazing to think that the future Duchess of Sussex was worried about her Season 1 performance in "Suits."