Firefly Lane: Sarah Chalke Cried Over That Twist (Which She Knew Was Coming)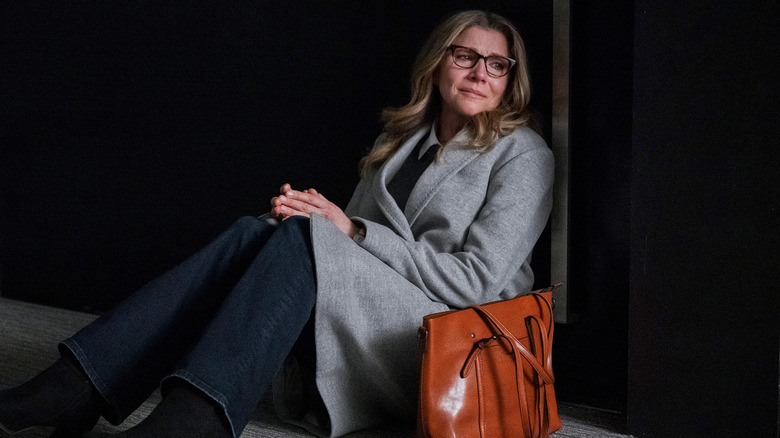 DIYAH PERA/NETFLIX
Since 2021, Sarah Chalke (best known for "Scrubs") and Katherine Heigl (most famous for her Emmy-winning turn on "Grey's Anatomy") have played lifelong best friends Kate Mularkey and Tully Hart, who grow up together on the titular street and take very different paths in their adult lives. The series is coming to a close with the final part of Season 2, and the first half of that season left fans hanging thanks to a bombshell about Chalke's character. 
According to Chalke, even knowing beforehand that Kate would be diagnosed with breast cancer, the moment still made her cry. "Yeah, I had read the book and loved the book, so I knew it was coming but I still cried when I read the script," Chalke admitted to Entertainment Weekly.
Chalke also remarked on the last time we see Kate before Season 2's halfway mark, where she breaks down in front of Tully's door after the two friends have been separated for a while. "It's the saddest image," Chalke said. "It's how much she needs Tully and the fact that this was gonna be the moment that they were going to reconnect and then the elevator doors..."
What's happened between Tully and Kate so far in Firefly Lane Season 2?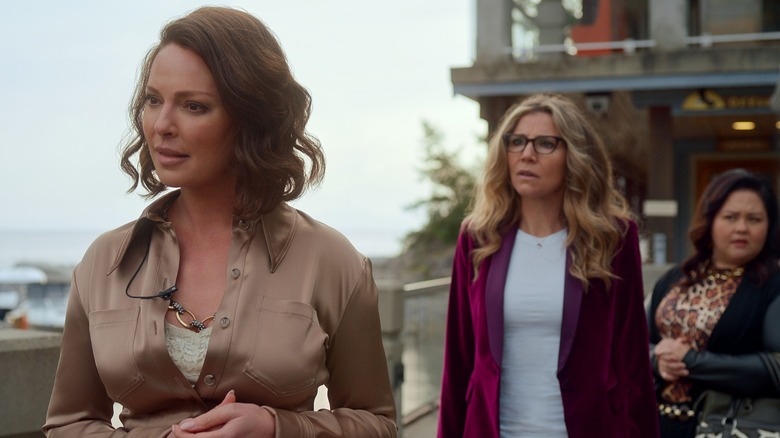 NETFLIX
Season 1 of "Firefly Lane" really drives home the point that Tully, a famous TV show personality, and Kate, her producer and a devoted mom, are friends no matter their differing circumstances. In Season 2, however, something huge comes between the friends — specifically, Kate's daughter Marah (Yael Yurman). While staying with Tully, Marah sneaks out to a party and ends up in a dangerous situation, prompting Tully to drive and get her. The only problem is, Tully didn't anticipate driving that night and had been drinking heavily, and on the way home, she and Marah get in an accident, at which point it's revealed that Tully was driving drunk. In response, Kate cuts Tully off entirely.
Chalke told Entertainment Weekly that she stands with Kate's decision to completely separate from Tully in the aftermath of the crash. "I felt the same way when I read it," she told interviewer Samantha Highfill. "I was like, 'Okay, good for Kate.' And I also love that scene because nothing is straightforward. You understand where Tully's coming from, but Kate can't because it was Marah." There's still love between the two characters, but things just aren't the same. "She can't forgive her," Chalke said, "but you see how much she wants to and that she wishes she could. And how through the season, every time she reaches for the phone she wants to call her but she just can't."
What can we expect from the end of Firefly Lane?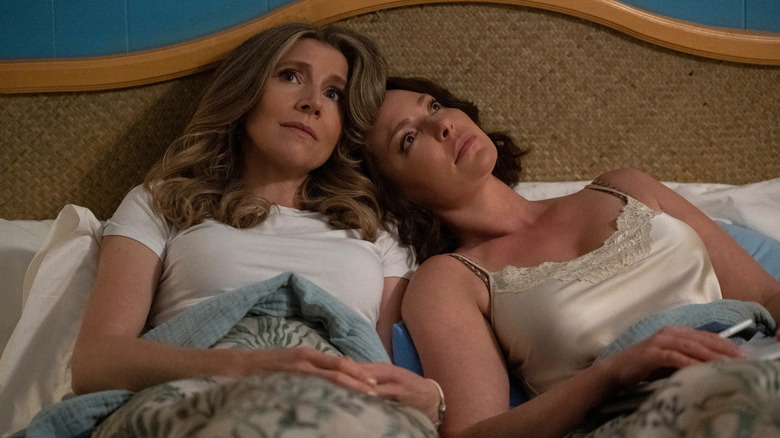 DIYAH PERA/NETFLIX
"Firefly Lane" fans have had to wait quite some time to get any resolution on this huge fight between Kate and Tully. But it sounds like, in the end, it'll be worth their time and investment. Even though Tully ends Season 2, Part 1 by leaving Seattle behind to go on a major trip to Antarctica for a huge career opportunity — as well as a chance to put space between her and the disastrous car crash that sullied her public image — it feels impossible that she and Kate won't find a way to reconnect, especially considering what Kate's going through.
For her part, Chalke promised EW — and fans — that the show's conclusion would be satisfying as well as funny and heartfelt all at the same time. "Season 1 created a lot of questions and then season 2, part 1 answered those, and now there's a lot more questions and all of those will be answered in the second half," the actor said. "But there's also lots of levity. One thing I love about the show is that there's a balance between the heavy stuff and then there's some humor woven in there, which I think is what you need so that you can actually exhale.
The second half of "Firefly Lane" Season 2 premieres on Netflix on April 27, 2023.