Whatever Happened To Plate Topper After Shark Tank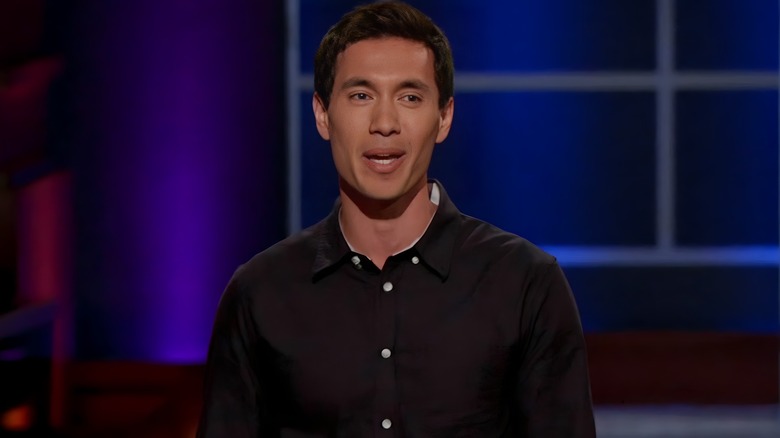 ABC
As longtime shark Kevin O'Leary memorably put it during "Shark Tank" Season 4, successful products succeed because they do one of two things: solve a problem or save money. Many entrepreneurs have gone into the tank to pitch hopeful kitchen-related problem solvers, like SafeGrabs, the two-in-one oven mitt and splatter protector, or MagicCook, the electricity-free cookware pouches.
One entrepreneur who hoped to follow in those innovators' footsteps was Michael Tseng, the creator of Plate Topper. It purports to be a simple solution to a common problem: how to keep leftovers fresh. The Plate Topper is a hard plastic dish topper that creates an airtight seal over the contents of the plate. Basically, an alternative to plastic wrap. On top of that, it's microwavable and can be used to keep food warm.
Tseng went into the tank during Season 4, with his episode airing in November 2012. His initial ask was for $90,000 in exchange for a 5% equity stake in his company. After a dramatic and extended negotiation that included a $900,000 offer from Lori Greiner and a $1 million offer from Daymond John, Tseng somehow talked himself out of both. Ultimately, Greiner lowered her offer to Tseng's original ask for $90,000, siphoning off another 3% equity in the process.
It was an intense "Shark Tank" experience for Tseng, but did he make the right decision?
Plate Topper wasn't ready for prime time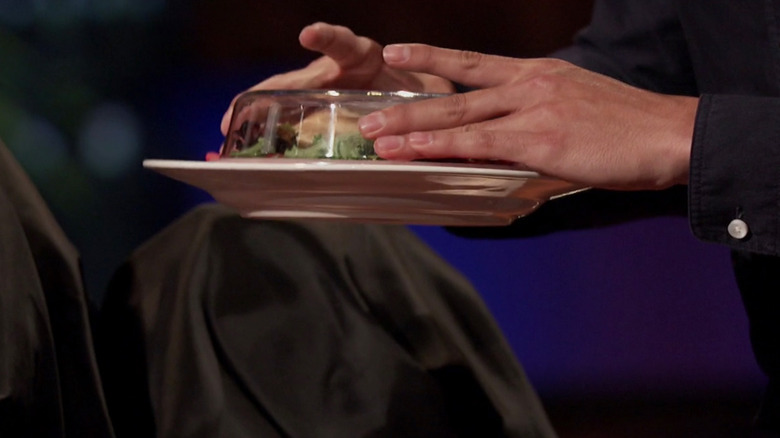 ABC
First, some background. Michael Tseng came up with the idea for Plate Topper seven years before "Shark Tank," while he was at home from college. At the time of his pitch, Tseng offered four varieties of Plate Topper. In addition to the standard variety, there was a mini, a tall, and a cake-sized topper. The Plate Topper had already appeared on QVC and sold around 6,000 units. This led to purchase orders with two of the country's biggest retailers, QVC and Walmart, but needed a shark's cash infusion to help him fill them. Those purchase orders totaled $1 million over four months. 
That's why Lori Greiner and Daymond John were both initially willing to offer such large investments, but it appears the sharks were correct to doubt the Plate Topper's business overall prospects. After Tseng's episode aired, Greiner tweeted that her Plate Topper deal fell through — not uncommon on "Shark Tank," but in this case an ill omen. It's unclear whether Tseng was able to fulfill his purchase orders or make a retail play. As of 2023, the Plate Topper brand no longer appears to be in business. However, there are several microwaveable hard plastic plate toppers available on the market, if that's any consolation.