Whatever Happened To SafeGrabs After Shark Tank?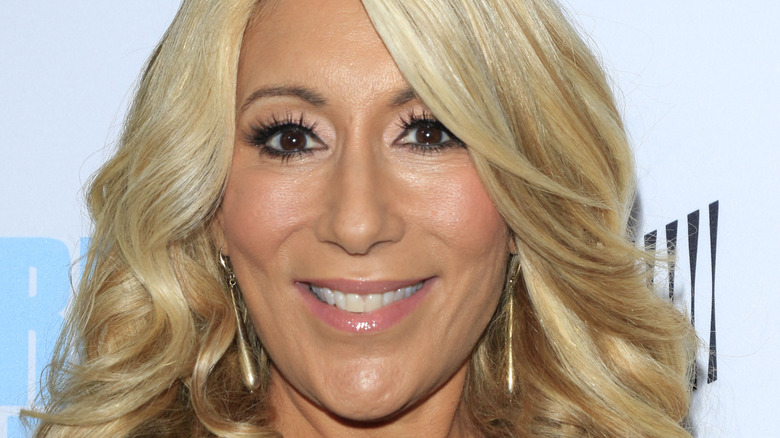 Kathy Hutchins/Shutterstock
We may receive a commission on purchases made from links.
Taking food out of the microwave is always tricky. You hope you've put it in long enough for the food to get warm, but not so long that you burn yourself while trying to get it out. When that latter scenario happens, it's never fun for anyone. This was a problem that entrepreneur Cyndi Lee decided to find a solution to, creating the multi-purpose kitchen product, the SafeGrab. Not only is the SafeGrab able to protect food from splattering in your microwave, but it also enables acts as a microwave mitt so you can take out your food safely. On top of that, it serves multiple other common kitchen tasks including acting as a place mat, a utensil holder, a pot holder and more. 
Lee brought her nifty product on to rich investors (Sharks) on Episode 5, Season 8 of "Shark Tank" back in 2016, looking for $75,000 for 12% equity in her business. Within the three years that Lee has been operating the business by this point, she has managed to earn $300,000 in sales, although she points out that her first year was a bit of an exception after getting screwed over by a manufacturer. Most of the sharks pass, finding that the product doesn't have the strongest legs to become a business. This is all except Lori Greiner who, after some negotiating, offers the $75,000 for 25% of the business to which Lee agrees. Since the episode's airing, has SafeGrab proven as useful as a functioning business? 
SafeGrab continues to heat up profits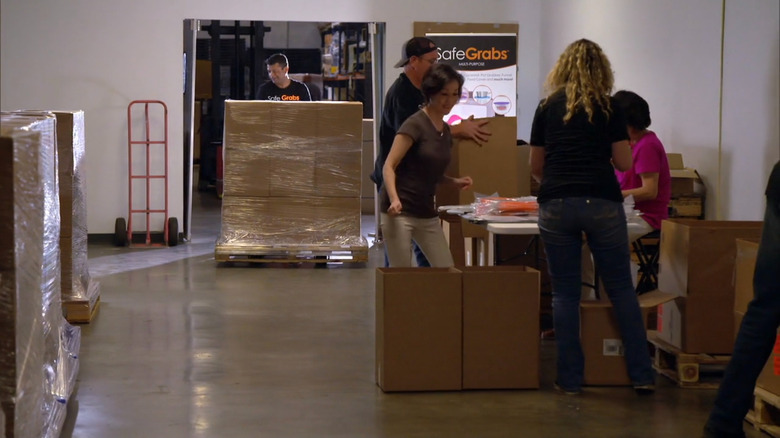 ABC
SafeGrabs creator Cyndi Lee appeared on an update segment the year after her "Shark Tank" appearance. Lee's product was featured on QVC, where it made $300,000 in less than ten minutes. The product sold out completely the day after. That year, Lee made $2.4 million in sales. She was also able to move out of her parent's house, where she had been living for some time due to extreme debt. Within three years of being on "Shark Tank," Lori Grenier would share that the product made over $5 million in sales. In 2020, Lee also used her platform to give back to the community. During the midst of the COVID-19 pandemic, SafeGrabs matched dollar for dollar to purchase 50,000 medical masks for overflowing hospitals (via Facebook). The product itself can be found on both its website and Amazon.
Lee's success story is one to look up to, undoubtedly. The entrepreneur would audition to get on the show twice before finally getting accepted. While most would find the wait frustrating, Lee recognized the value in taking the time to learn, saying on her website, "Had I made it on the Shark Tank the prior years, I would have made a complete fool of myself with the lack of knowledge with the time and practice needed to hone in on my pitch ... I've made costly mistakes along the way but as Jack Ma says, 'mistakes are revenues later' as long as you learn from them!"