Why Ava From Abbott Elementary Looks So Familiar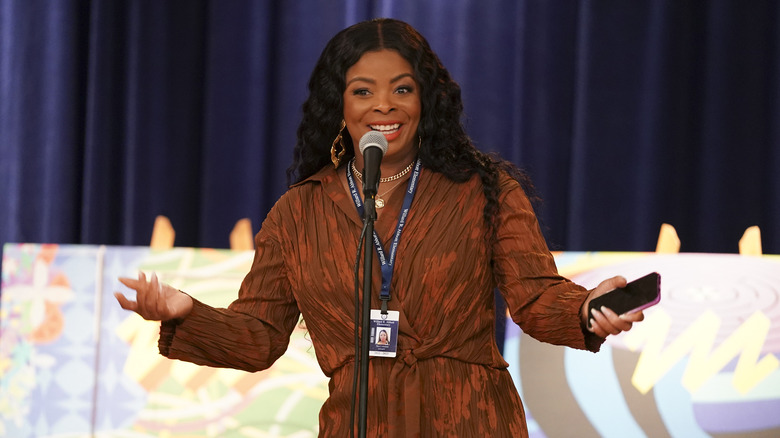 ABC/Gilles Mingasson
"Abbott Elementary" continues to be one of the most positive and colorful shows on network television. Set in a Philidelphia elementary school, the ABC sitcom follows the staff and teachers who make Abbott an informative, exciting place to learn. While there's an emphasis on the teachers who dominate the educational frontlines, it's difficult to ignore just how chaotic (yet amazing) their principal Ava Coleman is.
One of the standout characters in the series, Ava rules the school with a loose fist, allowing the teachers to (mostly) do whatever they want. While she's far from efficient, she's got everyone's backs and has jokes for days, making her one of the most compelling figures of authority. When she's not roasting Janine (Quinta Brunson) or hitting on Gregory (Tyler James Williams), audiences will find Ava lounging in her office, doomsday prepping, or making viral videos which make her a true icon for the Abbott students.
For her role as Ava Coleman, comedian, and actress Janelle James has received an Emmy nod and a slew of other nominations. In an interview with Vanity Fair, James candidly (and confidently) explained how her natural talent has made it easy for "Abbott" writers to work with Ava. "The writers always tell me that they love writing for me because they can make [Ava] say anything and I'll make it funny," James said. "And that's from doing stand-up for almost 11 years. I know how to land a joke."
Besides her stand-up, James has lent her talents to a few notable productions, which is why it's likely that the Ava Coleman actress looks so familiar to some viewers.
Janelle James has starred in Black Monday and other small screen comedies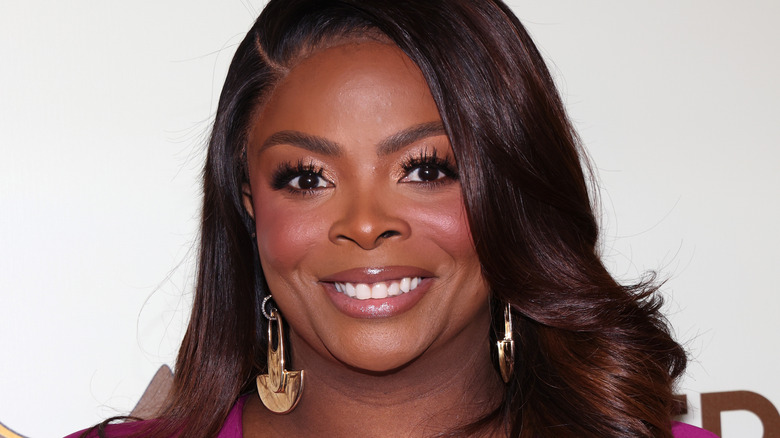 David Livingston/Getty Images
After occasional appearances as herself on comedy specials, Janelle James landed a recurring gig on Showtime's finance-comedy series "Black Monday." The series follows the 1987 stock market crash which rocked the financial industry. Labeled Black Monday, the event occurred on October 19 and notably saw the Dow Jones Industrial Average plummet by nearly 22%. The series, which features Don Cheadle, Andrew Rannells, and Regina Hall in lead roles, focuses on the personal lives of the professionals who manage to witness and navigate Black Monday.
Brought on board as a staff writer for the series, James was also given the opportunity to shine as Joyce in the comedy. Appearing in four episodes throughout the show's sophomore season, "Black Monday" served as James' first major role on television. In an interview with Bazaar, James discussed how she went from writing on "Black Monday" to stepping on set. "I did a guest-starring role, and that was kind of an ideal situation, because I was also a writer there, and so it was very supportive," James said. "Everyone was so psyched for me to do this part. It was almost kind of a joke that I was being written into this show."
Following her role on "Black Monday," Janelle James landed a guest appearance on Comedy Central's "Corporate." More guest spots began to roll in after "Abbott Elementary" debuted in 2022, which propelled the Ava actor to stardom. Her first major post-"Abbott" appearance was in Amy Schumer's "Life & Beth." In a way, fans of "Abbott" owe James' small role in "Black Monday" for giving them Ava. After "Black Monday" wrapped up, the comedian immediately joined "Abbott" after her agents compelled her to send in a self-tape, per Variety.