The Ava One-Liner Abbott Elementary Fans Love To Quote Most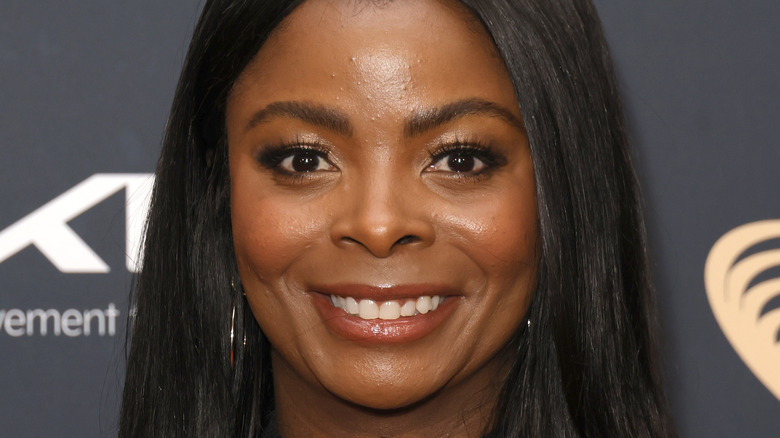 Frazer Harrison/Getty Images
"Abbott Elementary" is well into its second season, and fans couldn't be happier to go back to school. Following in the footsteps of popular workplace mockumentaries like "The Office" and "Park and Recreation," the critically-acclaimed sitcom quickly made an impact with viewers — something even television titans struggled to accomplish in their freshman outing.
After an impressive first run at the Emmys — with series creator and star Quinta Brunson and supporting actor Sheryl Lee Ralph taking home honors for their work on the show — class is back in session at Willard Abbott Elementary. While fans are excited to be updated on Janine's life after her breakup with Tariq and Barbara's mission to use newly acquired funds to better the kids' learning environment, many fans are likely secretly thrilled to reunite with everyone's new favorite horrible boss. In fact, fans have grown so fond of Abbott's morally troubled principal that they seemingly can't help but quote her in their everyday life.
An instant classic from Janelle James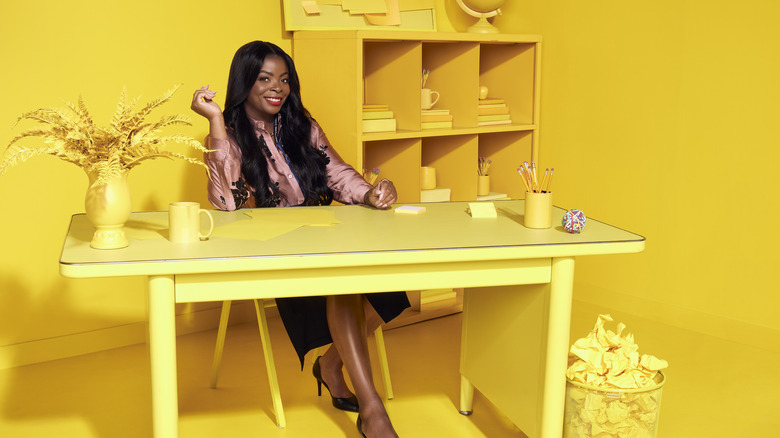 ABC/Matt Sayles
As played by Emmy-nominated comedian and actor Janelle James, Principal Ava Coleman is a bit like Michael Scott but has way more charisma. After blackmailing her way into the school's top position, Ava is mainly concerned with looking good, staying in touch with pop culture, and remaining unbothered by the school's day-to-day operations. While this often puts her in conflict with teachers, she's more careless than malicious. In fact, it's clear by the end of Season 1 that, when push comes to shove, she really cares about the students and teachers of Abbott Elementary. Even if she's not usually great at showing it.
One such instance occurs when Janine (Quinta Brunson) faints in the middle of the hallway after failing to eat the entire day. Seeing her co-worker drop to the floor, Ava compares her to a zombie and says, "Let me back my tasty ass up." In an interview with USA Today, James confessed that fans love to quote this Ava one-liner across the internet. She also revealed that this was her first improvised line on the show but confessed, "A lot of the stuff comes to us already funny on paper, so I don't improv a lot." She then goes on to share one of her favorite lines, "Damn, last time I was up this early was to cuss out the mailman. Don't need all those bills coming." Ava is clearly a character with a large personality and an even larger arsenal of one-liners. There's no telling what she'll say as Season 2 continues on ABC.