How To Watch You People With Jonah Hill & Eddie Murphy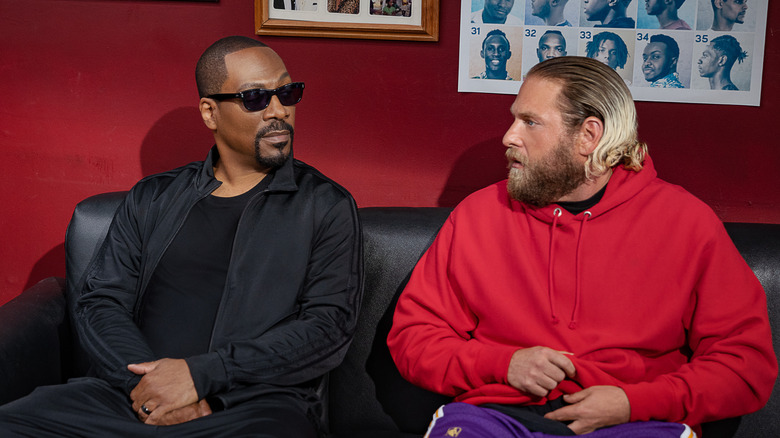 Netflix
When two completely different worlds collide, anything is bound to happen. And that idea can be applied in many ways to the film "You People." The comedy's plot not only centers around a "Guess Who's Coming to Dinner"-esque premise of two differing cultures coming together in the name of love, but also sees two generations of comedy legends clash with its stars Eddie Murphy and Jonah Hill. And those interested in seeing the result of such a collision don't have to go much further than their laptop screen. 
"You People" is a Netflix original film that appeared on the streaming service on January 27 following a limited theatrical run on January 20. The film follows podcaster Ezra Cohen (Hill) as he seeks the approval of Akbar Mohammed (Murphy) to pursue a relationship with his daughter Amira (Lauren London), with their clashing Jewish and Muslim cultures preventing either from fully seeing eye-to-eye. Marking the directorial debut of "Black-ish" creator Kenya Barris, with a screenplay by Barris and Hill, "You People" unsurprisingly attracted plenty of viewers. 
You People became a streaming hit upon its release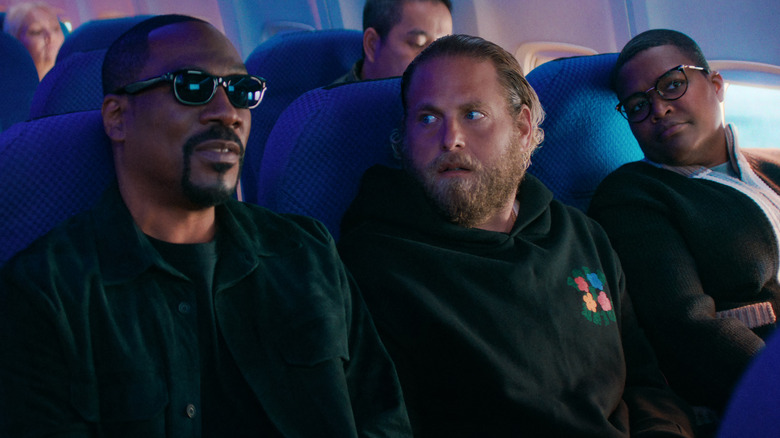 Netflix
The idea of seeing Eddie Murphy and Jonah Hill on screen together was an opportunity many fans weren't going to pass up on. So when the Kenya Barris-directed comedy "You People" arrived on Netflix in January, folks came in droves to the streamer to see the fur fly. "You People" became a hit, debuting at the top spot of Netflix's ten most streamed English language films on the week of its release. The film garnered over 55 million viewed hours within its first week. 
Critics were less enthusiastic over the Netflix original, however. On Rotten Tomatoes, the film garnered a 41% Tomatometer score from critics, with many finding its comedic cast wasted on a film that couldn't decide what it wants to be; fans appeared to more or less agree, giving a similar rating of 35%. Additionally, the film would also see controversy, as some saw its depiction of Jewish people to be insensitive and defined by anti-Semitic stereotypes. 
Overall, while a star-studded cast helped land the Netflix film incredible viewing numbers, even some of the biggest names in comedy could do little to help elevate a seemingly lackluster script.