Grey's Anatomy's Original Pilot Draft Was So Long, It Was Unfilmable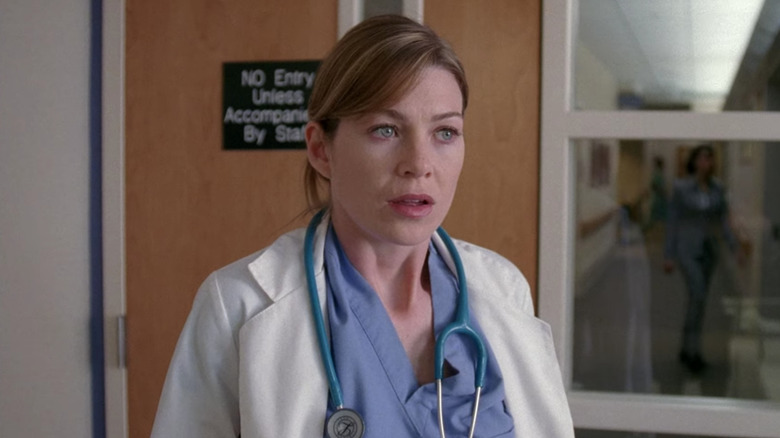 ABC
For its 19th season, "Grey's Anatomy" returned to its roots, recentering the focus on a plucky group of interns. It's a cyclical nod to the series' pilot, which introduces Seattle Grace Hospital through the lens of five newbies: Meredith (Ellen Pompeo), Cristina (Sandra Oh), Izzie (Katherine Heigl), George (T.R. Knight), and Alex (Justin Chambers).
Shonda Rhimes' vision for her series was ambitious and innovative, with a focus on multifaceted female characters and a color-blind casting technique. It was so ambitious, in fact, that the pilot script resembled a film more than a TV show. In Lynette Rice's tell-all book "How to Save a Life: The Inside Story of Grey's Anatomy," series producer and writer Stacy McKee reflected on the gargantuan script.
"The original script was really long, an unmakeable draft, ultimately," she said. Nevertheless, much of it made it to tape. "We ended up shooting quite a bit of it, but obviously you can't have a three-hour first episode, so you have to cut a lot out and shift some things."
The original script teased different relationships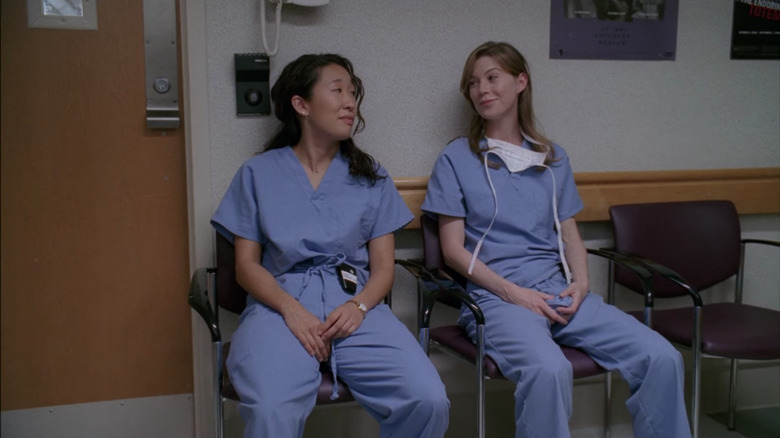 ABC
According to Stacy McKee, despite a heroic round of edits, the finished pilot didn't stray too far from the script. In her words, per an excerpt from Lynette Rice's book, "The core story was always there."
Still, some changes were lost in the proverbial sauce. The early draft explored the possibility that Preston Burke (Isaiah Washington) and Richard Webber (James Pickens Jr.) were related, meaning Meredith wouldn't have been the lone nepo baby. "There were a few relationships that might have shifted over time," McKee added.
While the pilot was filmed in March 2004, it didn't air until a year later, giving Rhimes and the producers time to make some adjustments. Most notably, they decided to add another intern to the fold in the form of Alex Karev. "They brought me in to do a screen test with Ellen [Pompeo]," Justin Chambers told TV Guide (via CBR.com). "I guess they felt they needed a jerk, so they brought in this jerk. It worked out." The team used digital effects to insert Chambers into pre-existing scenes in the pilot.