Pamela Adlon's Emmy For King Of The Hill Was A Big Win For The VO Community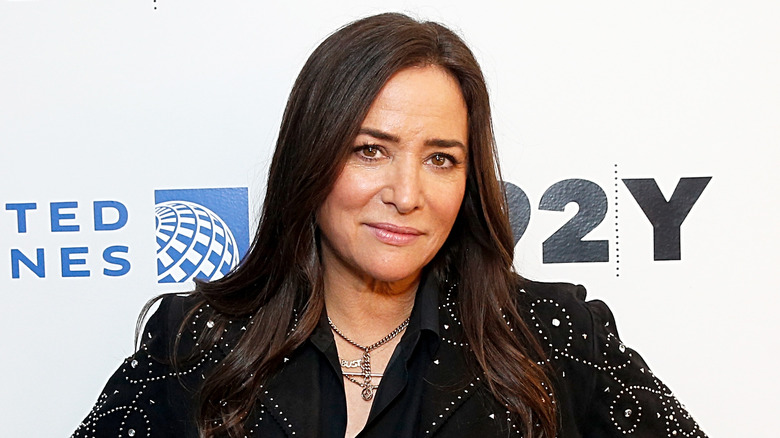 Dominik Bindl/Getty Images
Pamela Adlon may be known for her performances in "Californication," "Louie," and the underrated gem "Better Things," but the actress is a prolific and successful voice-over artist, having voiced Dewey Duck in "Quack Pack," Ashley Spinelli in "Recess," and most notably, the perennially preadolescent Bobby Hill in "King of the Hill."
Adlon credits her voice-over work with rescuing her career from a post-child-acting rut. "I was at the unemployment office all the time," she told the New York Times in 2008. "I had to sell my record collection just to make ends meet. And then I started getting these voice-over jobs."
Adlon's indebtedness to her voice-over career surely made her 2002 Emmy win for "King of the Hill" all the more sweet. It was also a victory for career voice actors who are sometimes overshadowed by celebrity guest stars. "Every once in a while somebody like Mel Gibson, for the 'Braveheart' episode of 'The Simpsons,' will win an Emmy," Adlon said in a 2012 appearance on "Fresh Air." "Winning an Emmy for 'King of the Hill' was a big victory for voice-over people," she continued. "I felt like I was representing my community — my VO community — that doesn't get recognized a lot."
Adlon flexed her VO muscles in the award-winning episode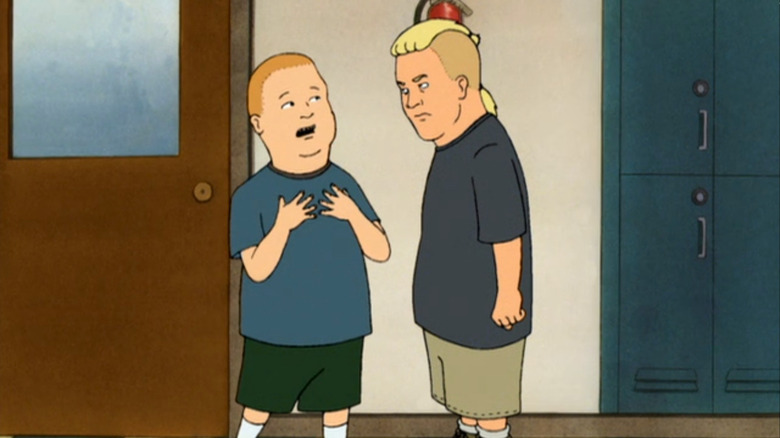 Fox
Bobby Hill's iconic voice is an impressive enough creation in its own right, and Adlon originally played Bobby differently before settling on his hyperactive, twangy lilt. Adlon voiced Bobby between 1997 and 2010, but according to the actress, the Emmys only recognize single episodes rather than entire bodies of work when considering an actor for an award. "They don't look at a whole series," she explained to Terry Gross on "Fresh Air," "which is crazy."
Adlon ultimately netted her Emmy for the Season 6 episode "Bobby Goes Nuts," in which Bobby joins a women's self-defense class to fend off bullies. Adlon's performance is inspired as Bobby hollers at his aggressors, "That's my purse!" and "I don't know you!" The fact that Adlon voiced multiple characters in the episode sealed the deal.
"I think that I actually did at least three voices in that episode," Adlon recalled. In addition to Bobby, she played bullies Chane Wassonasong and the nasally Clark Peters. "I found out that that's the way a lot of the judging is done. Hank Azaria, I think he's won multiple Emmys for 'The Simpsons.' And it's really the scope."
For actors like Adlon and Azaria, taking on multiple characters comes with the territory, and Adon was happy to shout out other voice-over artists in her acceptance speech. "I was able to say every single person's name who does voices on the show," she said. "It was a really great day. It was exciting."