Mortal Kombat 2 Reportedly Circling Karl Urban To Play Johnny Cage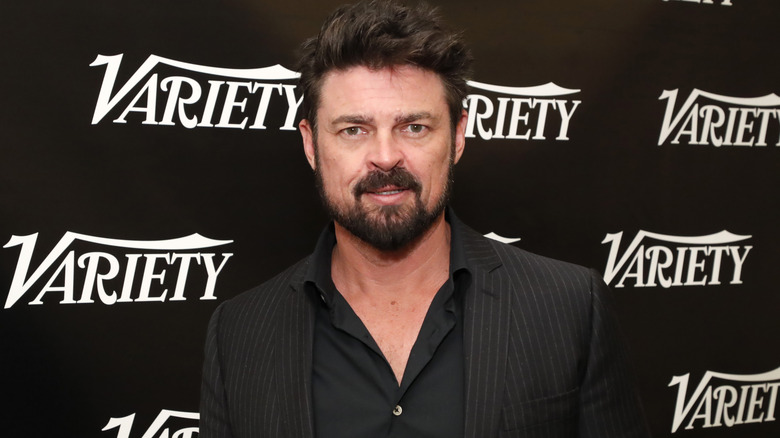 Astrid Stawiarz/Getty Images
"Mortal Kombat 2" is about to land a casting coup as Karl Urban enters final talks to play the role of Johnny Cage in the upcoming action film, The Wrap reports.
Johnny Cage is one of the most iconic characters in the "Mortal Kombat" franchise, having appeared in the source video games since the original arena fighter debuted in 1992. Characterized by his military green combat vest and enormous belt buckle, Cage is a self-centered martial arts movie star. In the original "Mortal Kombat," he joins the Shaolin Tournament in order to prove that he does all his own fight scenes. As a fighter for Earthrealm, he helps to defend against the Outworld and its sadistic Emperor Shao Kahn.
Urban, whose previous roles include the gruff, rough-and-tumble Billy Butcher on Amazon Prime's "The Boys," has tackled roles in the vein of Johnny Cage before. Fans of the franchise have plenty to look forward to from Urban's Cage in "Mortal Kombat 2," should the actor close the role.
Karl Urban's Johnny Cage would be more Billy Butcher than Leonard McCoy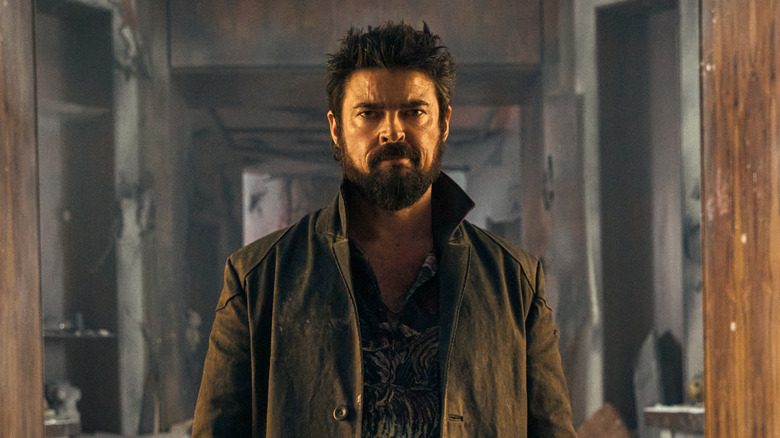 Amazon Studios
Karl Urban's career highlights included the role of Eomer Eadig in Peter Jackson's "The Lord of the Rings" trilogy and Dr. Leonard "Bones" McCoy in J.J. Abrams' 2009 reboot of the "Star Trek" franchise, he has lately found a niche playing characters with a far more malleable moral compass. His last appearance as Dr. McCoy was in 2016's "Star Trek: Beyond" alongside Chris Pine as Captain James Kirk and Zachary Quinto as First Officer Spock.
In 2017, Urban appeared in a minor role for the Marvel Cinematic Universe film, "Thor: Ragnarok," in which he played Skurge, a guardian of the Asgardian Bifrost bridge leading to the Nine Realms. Despite the small role, Urban delighted fans, especially during the film's climactic battle, when he wields two machine guns against the undead armies of Hela (Cate Blanchett).
Since 2019, Urban has played a leading role as Billy Butcher on Amazon Prime's hit superhero satire, "The Boys." Butcher is a vigilante whose goal is to topple the corrupt superheroes controlled by the sinister Vought International conglomerate.
Johnny Cage appears set to be another avenue for Urban to flex the more bombastic side of his acting chops. He's a character who may be even more over-the-top than Billy Butcher, and is certainly a far cry from the timid, "I'm a doctor, not a fill-in-the-blank" of a character like McCoy.