Why Norman Reedus Agreed To The Walking Dead: Daryl Dixon Spinoff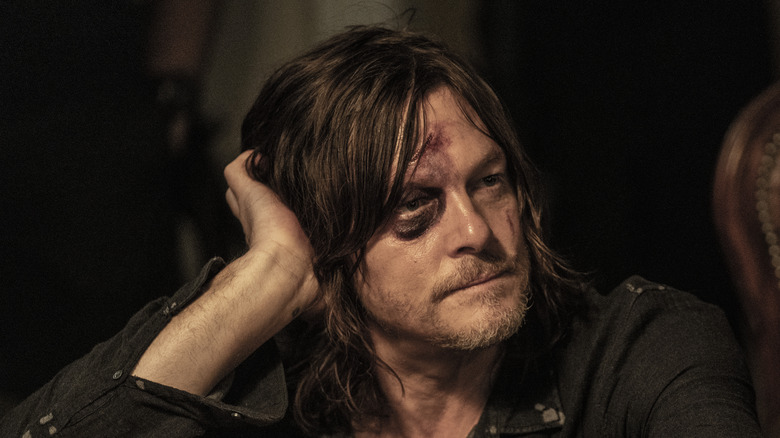 Jace Downs/AMC
You can't keep the dead down. Though the flagship "The Walking Dead" series wrapped up last year and "Fear the Walking Dead" is about to enter its final season, there are still plenty of spin-off shows in the works that will offer different takes on the terrifying zombies of Robert Kirkman's undead apocalypse.
One of them is set to focus on fan-favorite character Daryl Dixon (Norman Reedus). A character who made his debut in Season 1 of the hit AMC series, Daryl was one of the few survivors who made it all the way through to the end. While this would be notable on any series that ran for 11 seasons, it's especially pivotal on "The Walking Dead," a series that is well-known for killing off characters regularly in pretty graphic fashion.
Despite the success that Reedus has gained from his "The Walking Dead" role, however, the actor was hesitant to continue with the character in another series. "When they approached me about a spin-off, I was like, 'I don't know if I could do 14 years of the same show,' although I did love that show," he told Entertainment Tonight. "But they allowed me to make a righthand turn and head in a different direction," the actor explained. "I got to kind of do what I wanted to do in a way that I wanted to do it with the people involved."
Norman Reedus had creative control over how things would go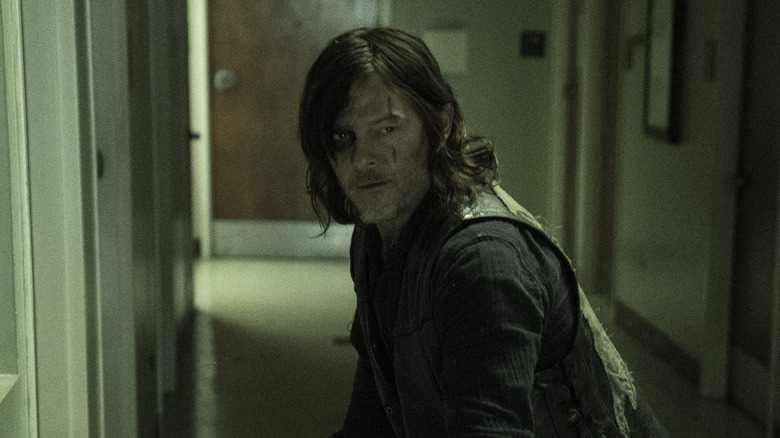 Jace Downs/AMC
Being that Daryl is such a popular character in "The Walking Dead" universe, it makes sense that Norman Reedus would have a bit of leverage in his new show. Still, the actor went on to explain that his series would serve as something of a fresh new start for Daryl, despite all of the trauma and horror he endured in the original series.
"It's kind of a reset for me," Reedus went on."Everything kind of breathes in a romantic way. We have the backdrop of France, we have the Catacombs, the Eiffel Tower. ... The whole vibe is different." Taking the franchise to Europe is a smart move for "The Walking Dead: Daryl Dixon," as it will serve to differentiate it from the series that have preceded it.
The actor also hinted that there might be something of a mystery box component to his new series and that the tone might not be quite as severe and punishing as "The Walking Dead" was. "A lot of the story is me trying to figure out what's happening and how to get out of here," the actor said. "There's a lot going on, but it's super poetic, it's super beautiful. It's not a repeat of the same show at all."
Fans who like the sound of a Daryl Dixon-focused version of their favorite zombie drama can catch "The Walking Dead: Daryl Dixon" when the show premieres this June on AMC.