Who Plays Helena Cassadine On General Hospital?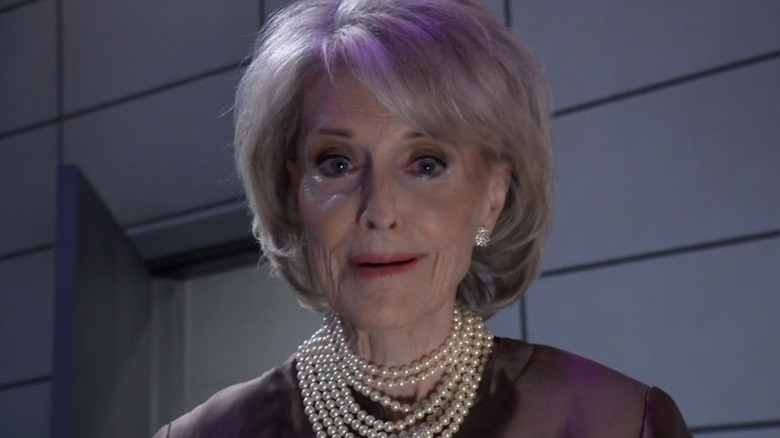 ABC
Constance Towers' Helena Cassadine first appeared on the long-running soap opera "General Hospital" in 1997, taking over the role from Dimitra Arliss, who played her briefly in 1996. The character was originally created for fan Elizabeth Taylor in 1981 as part of a storyline involving super-couple Luke Spencer and Laura Webber (Anthony Geary and Genie Francis). As the vengeful widow and matriarch of the Cassadines, Towers would re-emerge every few years for a Helena storyline, leading her to be one of "General Hospital's" longest-running villains. Her last appearance was a brief one in 2022 at the memorial of Luke Spencer, after the character died off-screen. However, it was announced that she would be returning again in 2023.
Since her debut, the Cassadine clan grew to include Victor, Stavros, Stefan, Nikolas, Alexis Davis, and many other future generations of nieces, nephews, sons, daughters, and grandchildren of Helena and her husband, Mikkos (John Colicos). While her 25 years on "General Hospital" has made Helena her most recognizable character, Towers' acting career began in 1952, and it's likely you've seen the Juilliard-trained performer in one or more of her other roles.
Her long career includes a role in the Star Trek universe and a co-starring role alongside John Wayne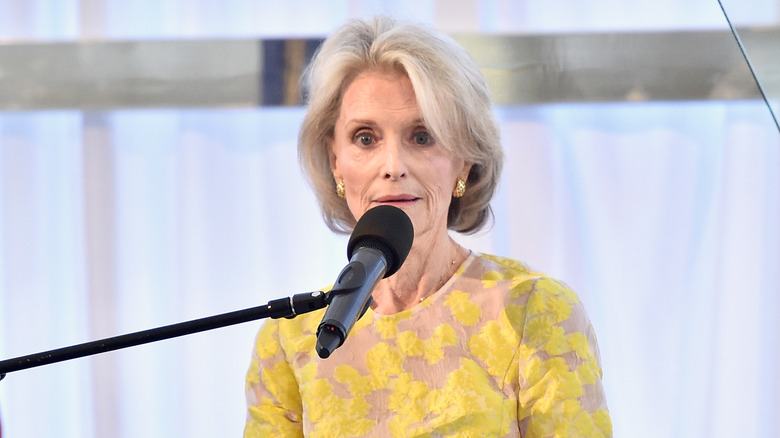 Mike Windle/Getty Images
Constance Towers' first onscreen role was as Martha in the 1952 series, "Tales of Tomorrow." While many actors take guest roles and walk-on parts before they receive a starring role, Towers' next job was starring in 1955's "Bring Your Smile Along" as the lead, Nancy Willows. In 1959 and 1960, she dabbled in westerns, co-starring alongside John Wayne in Tom Ford's "The Horse Soldiers" and his controversial film, "Sergeant Rutledge." In 1971, she began playing the role of Marian Hiller in the daytime drama spin-off, "Love Is a Many Splendored Thing."
Towers became a television fixture with parts in "Fantasy Island," "Murder, She Wrote," and "L.A. Law," among many others. From 1982 through 1987, she portrayed Clarissa McCandless on the soap opera, "Capitol." Then in 1993, she became a part of the "Star Trek" universe when she took the role of the insufferable Ambassador Taxco in "Star Trek: Deep Space Nine." She also co-starred in "The Next Karate Kid" as the grandmother of Julie (Hilary Swank). A year after taking the role of Helena in "General Hospital," she played Sandra Bradford, the mother of Gwyneth Paltrow's character in "A Perfect Murder."
Towers continued taking small roles in popular series like "Criminal Minds," "Cold Case," and "9-1-1: Lone Star" in 2022. Her last film appearance was as Rosemary in 2018's "The Storyteller," which also starred Brooklyn Rae Silzer and Kristina Wagner, two of her "General Hospital" co-stars.