Sex Education's Emma Mackey Initially Hesitated To Take The Career-Launching Role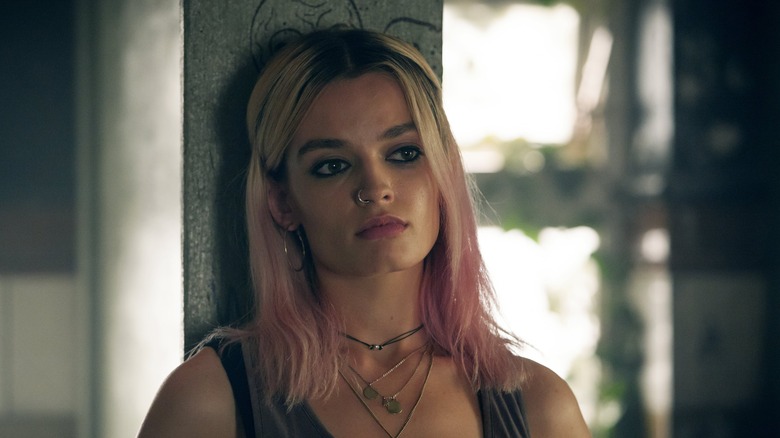 Jon Hall/Netflix
"Sex Education" has proven to be one of Netflix's biggest and more popular streaming shows during its first three seasons, but for star Emma Mackey — who's proud of the show's depiction of sisterhood — there was some initial hesitation in accepting the role. A lot of her reluctance was due to how large of a task working on a television show was likely to be, which is an understandable worry. During an interview with Elle in 2021, Mackey elaborated on her initial worries.
"I had no clue. I wasn't sure if I was even going to do it," Mackey said. "I'd never done [a TV series] before, so it was quite a momentous thing to take on. Luckily, it's been handled really beautifully and has been edited and cast really well. It sets the bar very high. Other jobs now, I'm kind of like, 'Why isn't this like Sex Ed?'"
Hindsight is a useful thing here, but Mackey's initial concerns are valid, especially considering that a television series can often be a multi-year investment. There was, however, one big element that convinced Mackey to take the role of Maeve Wiley.
Mackey knew the role of Maeve was too special to pass on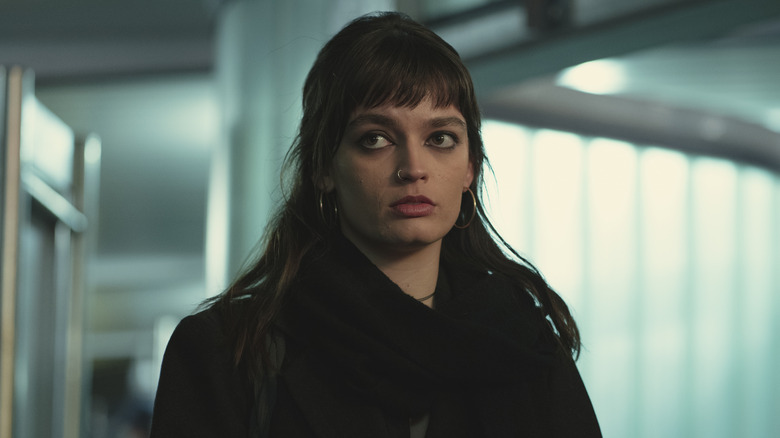 Sam Taylor/Netflix
While speaking with Elle about her initial worries over taking the role of Maeve on "Sex Education," Emma Mackey dove even deeper into what her initial concerns were. She also revealed that the character was simply way too compelling to pass up.
"It was a gift of a part. I couldn't really turn that down," Mackey said. "I think any doubts I had were more about my nerves, my own sort of prudishness that I might've had at the time, being new and not knowing what was right for me. Even then, I hadn't read all the script. I had only read a few [episodes], but I did get very protective of her [as I read]. At one point, I was like, 'Maybe I would like to play her, because I think she's quite special.'"
It's very difficult to imagine "Sex Education" without the presence of Mackey, and a lot of the praise the show has received is centered around the performances of the major cast. Surely, fans of the series are thrilled that she decided to take the role, and those same fans are bummed that she'll be leaving "Sex Education" after Season 4.