Vanderpump Rules Finale Trailer: Fans Are Ready For The Dramatic Conclusion To Season 10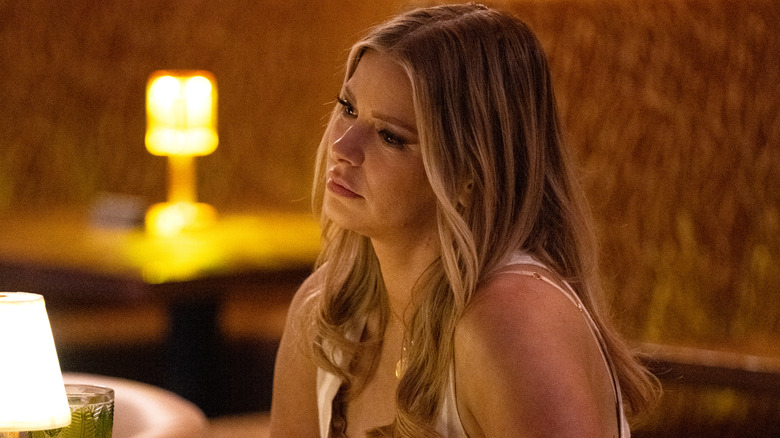 Amanda Edwards/Getty Images
The Season 10 finale for "Vanderpump Rules" is here, and to say fans are stunned and excited is a serious understatement. After a two-season slump, the show has found new life thanks to the scandal known as "Scandoval," and after a trailer for the finale supposedly leaked online, Bravo took to Twitter to announce, "You may think you've seen the #PumpRules finale trailer...but only we have the real thing. THIS is it," with a video of the real thing.
And the real thing? It's is wild. Moments that have only been hinted at before, like Ariana Madix screaming the cursed name "RAQUEL?!" at her soon-to-be ex-boyfriend of nine years Tom Sandoval, were now seen in full, and fans are absolutely loving it. As @Kathryn0687 put it, "I'm more excited for the #PumpRules finale than any other Bravo show for the past 5 years." @laraeparker agreed, saying, "#PumpRules ability to get me to watch live television is unmatched." @alexandergold put it perfectly by saying, "The Vanderpump Rules finale trailer is high art. You either get it or you don't," and @trinawatters praised Scheana Shay for her big moment in the trailer: "the delivery of "but you didn't, you f***ed her best friend instead" deserves an Emmy for Outstanding Supporting Actress in a Drama Series."
Fans are so excited and so scared about the Vanderpump Rules Season 10 finale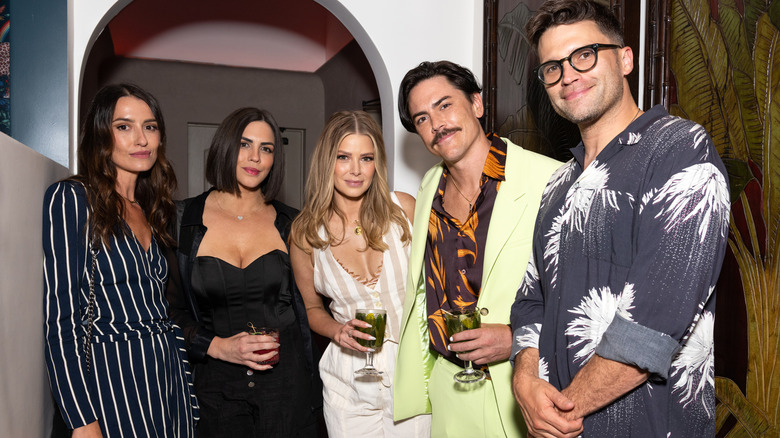 Amanda Edwards/Getty Images
Twitter wasn't the only social media platform blowing up over the Season 10 finale trailer. Over on the official Reddit thread discussing the trailer, fans reacted to every single moment in the action-packed video that comes in at just under one minute.
Honing on Rachel "Raquel" Leviss and her brief appearance, u/clindel wrote, "WHY IS RACHEL SMILING IN THE TWO SHOTS WE'VE SEEN OF HER YOU ABSOLUTE SOCIOPATH," referring to Leviss' complete duplicity throughout the season. The other person who's turning into this season's Big Bad, Tom Sandoval, got plenty of attention too, with u/tgw1986 saying, "Ariana raging at Tom and shutting down his attempts to excuse his sh*tty, inexcusable behavior is giving me LIFE on this Tuesday afternoon. I cannot f**king WAIT for what's to come," complete with a devil emoji.
The trailer also features the return of the legendary "Vanderpump Rules" cast member Kristen Doute, who was fired from the show in 2020 after accusations of racist behavior. As u/NylonRiot put it, "Say what you want about her but Kristen is EXACTLY the friend you want by your side in this situation." Considering that Doute is also an ex-girlfriend of Sandoval's, fans were happy to see her finally get her revenge, like u/Vkleine: "You know Kristen has been waiting years for this exact moment."
Perhaps u/YouMustBeJoking88 summed it up best, though: "Honestly, when it comes to reality TV there are scandals and then there is Scandoval. I am embarrassingly invested."
What happens in the trailer, and which cast member is returning?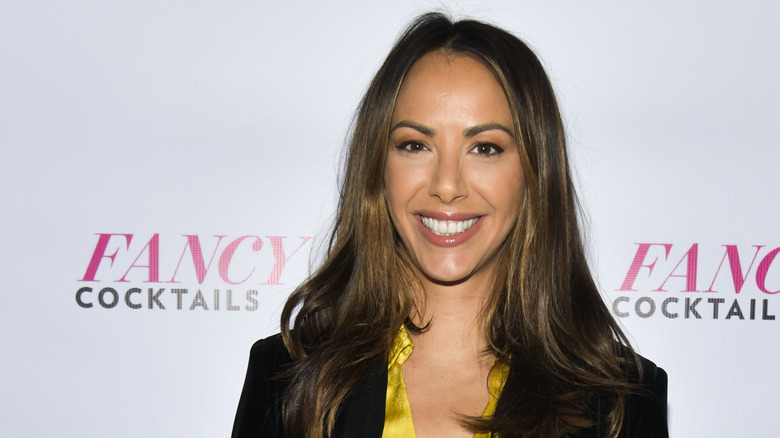 Rodin Eckenroth/Getty Images
So what even goes down in the finale trailer? Well, at the midway point in the season — after it was revealed that Sandoval and Leviss had been carrying on a months-long affair behind everyone's backs, including Madix — a trailer came out that showcased a few of these moments, including the interactions between Madix and Sandoval. (That one included a truly incredible moment where Sandoval asks Madix if she'd like anything, likely meaning a drink or a snack, at which point she casually says, "For you to die.") This one, though, expands on those; in the finale trailer, we get confirmation that Madix's is screaming Leviss' name, see Leviss and Sandoval share a shockingly intimate moment, watch Sandoval tell his best friend Tom Schwartz about the affair, and watch Shay confront Sandoval directly.
Most importantly, the trailer adds in one final jump scare at the end — the return of Kristen Doute. Doute appeared on the show for years and dated Sandoval for several of them, constantly accusing him of infidelities that he denied (including an indiscretion with Madix). Clad in Adidas slides and devilishly tapping her fingers together, Doute is ready to go to war for Madix — with whom she's now close friends — and there's no denying that, despite her track record of truly insane behavior, fans aren't happy to see the biggest troublemaker on "Vanderpump Rules" return (a title which, considering this cast, really means something).
The reunion could be even bigger than the finale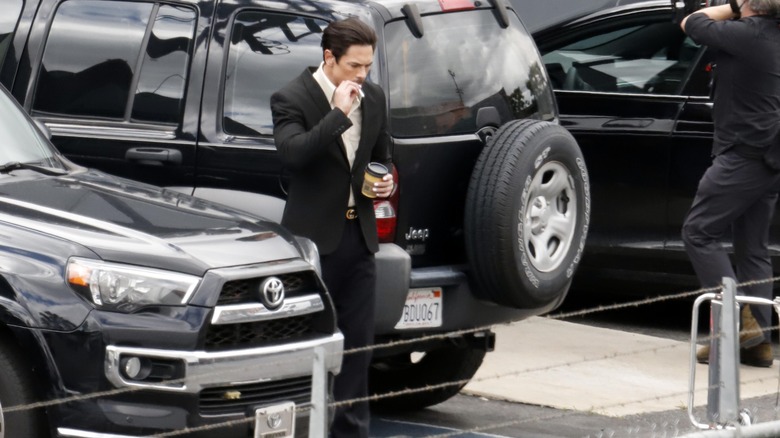 Mega/Getty Images
The Season 10 finale is exciting enough, but after that comes the reunion... which could possibly be the most explosive reunion not just on "Vanderpump Rules," but in Bravo's history. Everyone from Bravo maestro Andy Cohen to various cast members has promised that this reunion will be absolutely unhinged, and as of this writing, it's not clear how many parts of the reunion will even air (though we can safely assume more than one). Already, there's been news about what happened during filming. There's rumors swirling about a fistfight between two cast members who haven't yet been named, Shay and Leviss had to film separately due to a restraining order Leviss leveled against Shay (that's now over), and photos of the cast's attire shows Madix in what can only be described as a "revenge dress."
Schwartz himself possibly put it best during a post-Scandoval appearance on "Watch What Happens Live." As he told Cohen and "Unstable" star John Owen Lowe, ""I have never seen such a ruthless denunciation of two human beings in my life. Ariana had a fire in her. I mean, she eviscerated those two. I didn't know she had it in her. I've never seen anything like it in my life. Tom [got more heat], for sure. Raquel took some blows, but, yeah, Tom got just eviscerated."
The Season 10 finale airs on May 17 at 9 P.M. EST on Bravo, with the reunion following one week later — so fans have some time to prepare, but clearly, there's a big storm coming.