Daisy Jones & The Six: A Tragic Loss Almost Took Riley Keough Out Of Production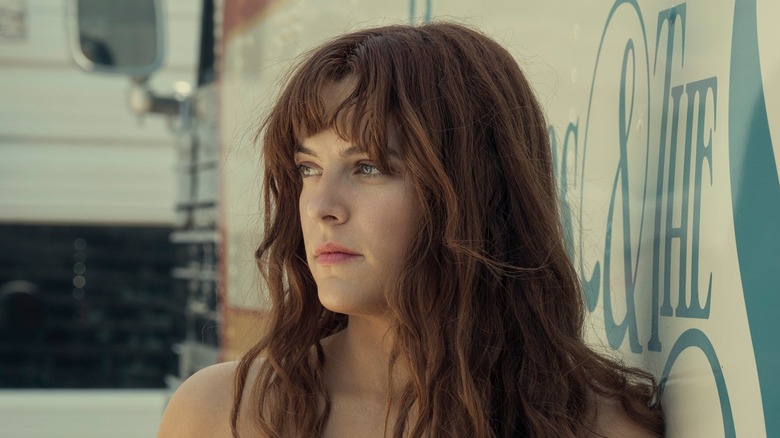 Amazon Studios
The last three years have been a bittersweet mixture of triumph and tragedy for Riley Keough, granddaughter of rock 'n' roll legend Elvis Presley and the daughter of his only child, Lisa Marie Presley. In January, while the movie industry was in the midst of bestowing the music biopic "Elvis" with multiple Oscar nominations including best picture, Lisa Marie Presley — who consulted director Baz Luhrmann and star Austin Butler on the film — died at age 54.
The death of her mother isn't the only major loss Keough has suffered in recent years. In July of 2020 — while the singer-actor was on pandemic hiatus from shooting her since-premiered Amazon Prime series "Daisy Jones & The Six" — her only brother, Benjamin Keogh, died by taking his own life. Riley Keough told Vanity Fair that the emotional impact of losing her brother was so devastating that she nearly pulled out of the series.
"We were supposed to film a few months later, and at the time I was like, 'I don't think I'm able to perform well or give anything.' But then it pushed again, it pushed like six months," Keough told Vanity Fair. "I kind of went, 'Okay, well maybe this happened for a reason.'"
Keough added in the interview that the extended hiatus also benefited the cast by giving them additional time to rehearse their music. "In many ways," she said, "it felt like it came exactly when it was supposed to."
If you or anyone you know is having suicidal thoughts, please call the National Suicide Prevention Lifeline​ by dialing 988 or by calling 1-800-273-TALK (8255)​
Keough was uplifted by the tone of Daisy Jones & The Six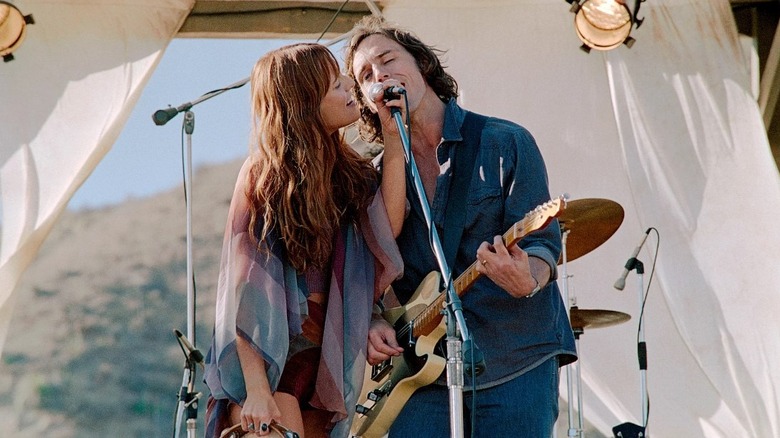 Amazon Studios
In "Daisy Jones and The Six", Keough stars as the titular singer who — with a band that includes Sam Claflin's Billy Dunne — navigates the treacherous world of 1970s rock music while on the road to stardom. Keough told Vanity Fair that in addition to processing the loss of her brother, she was "really struggling" returning to the production because she has "autoimmune issues."
Keough ultimately pushed forward with her work on the series, and she's happy she did given the tone of the production. "I think there was something about this project that was really joyous and different," Keough said. "Typically, I've done darker, more serious work, and I really felt like I needed to do something ... that felt a fun experience at this point in my life."
Prior to "Daisy Jones & The Six," Keough co-starred in the 2015 dystopian action thriller "Mad Max: Fury Road," and was featured in the lead role in the 2019 horror mystery "The Lodge." In 2022, Keough starred opposite Chris Pratt in the Amazon Prime action thriller series "The Terminal List."
All 10 episodes of "Daisy Jones & The Six" — based on the book by Taylor Jenkins Reid — are streaming on Amazon Prime.