The Goldbergs Cast Didn't Know They Were Canceled Until Two Days Before They Wrapped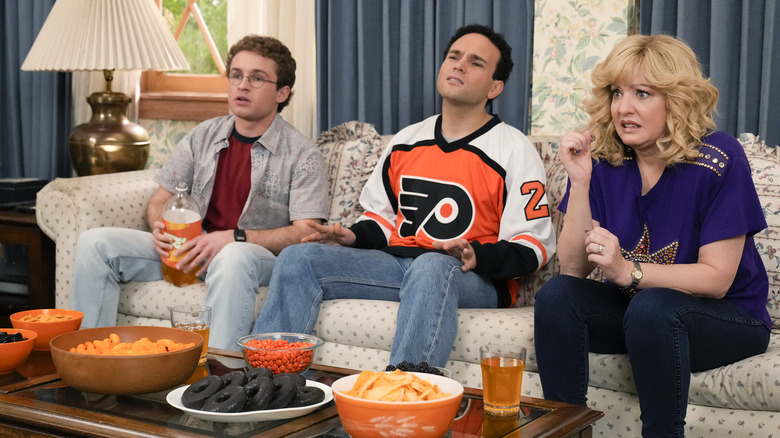 Scott Everett White/ABC
Nostalgia can be a pretty powerful thing, and "The Goldbergs" proves it. Based on the childhood of creator Adam Goldberg, the ABC sitcom takes place in the kind of 1980s wonderland that many kids will remember the decade as being, even if, in reality, memory can be a kind of broad strokes pastiche.
However, therein lies the strength of "The Goldbergs." Like the character who is based on him in the series, Goldberg had a tendency to constantly film his family as a child. This lends the show a kind of authenticity that other period-piece comedies often lack, being that they don't have the real-world evidence to back up the absurdity that is regularly on display.
Regardless of whether you think the show should have stuck around for as long as it did, though, you'd probably be surprised to learn that "The Goldbergs" was canceled during Season 10 before the cast even knew what was coming. As longtime star Wendi McLendon-Covey told Entertainment Weekly, they didn't know they were shooting the reference-heavy series finale until after they already had. "We found out like two days before our wrap party that we were canceled," she said.
McLendon-Covey thought the show might continue on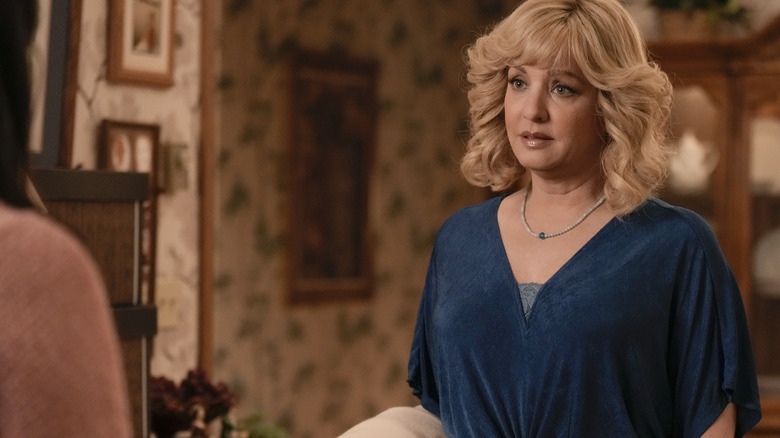 Scott Everett White/ABC
In fact, Wendi McLendon-Covey says she had actually thought that "The Goldbergs" might be around for another year or so. "We didn't know," she said. "I thought maybe we'd squeak out another half-season or full season. It kind of seemed like it might go that way."
Still, McLendon-Covey, who starred as family matriarch Beverly across the entire run of "The Goldbergs," was realistic about how lucky they were to last as long as they did. "None of us were prepared, but none of us were surprised either because it has been 10 seasons," the actor explained. "It's not like you can say, 'Ah! Too soon! We haven't gotten a fair shot!' No, of course, we got a fair shot, and 10 seasons is phenomenal."
All the same, the show's nostalgia started to seep into the cast once they got the news. "We all kind of were wandering around taking pictures of every little thing and just trying to be reverential to every single prop we've been looking at," McLendon-Covey recalled. "I wanted to commit to memory every single one. So that was tough."
While it is no doubt difficult to say goodbye to your on-set family after 10 years of working together, it sounds like the cast of "The Goldbergs" handled it about as well as you can. However, with 229 episodes to go back to and watch, both the cast and fans have a lot of material to sift through when they feel like a trip down memory lane.