Chicago Fire: Fans Want Severide Back Pronto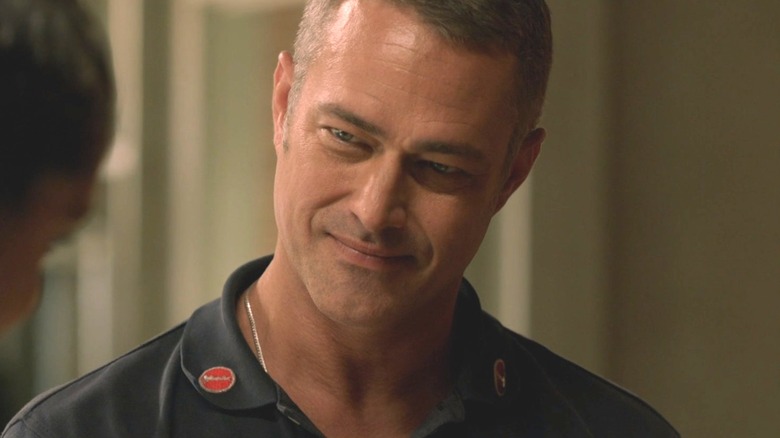 NBC
It's been a long while since "Chicago Fire" fans got their last glimpse of Taylor Kinney's Lieutenant Severide. When Kinney abruptly took a leave of absence from the series part way through Season 11 to deal with a personal matter, many viewers wished the actor well despite being in tears over Severide's temporary departure. However, as the months have gone on without a return from Kinney, some have found themselves missing his character's presence on the show even more with each subsequent episode. Even a surprise return from Jesse Spencer's Matt Casey hasn't been enough to fill the gap.
After "Chicago Fire" Season 11, Episode 19 aired with yet another absence for Severide, fans took to social media to express their desire to see the lieutenant again soon. "Seeing firefighters investigating a mystery really makes me miss Severide," @lah9891 tweeted. Other fans had similar things to say, with @Allyiscute1993 writing: "At this point we all miss Severide. We really miss Taylor and it's really hard to watch these episodes without him and no Stellaride to look forward to for the rest of the season."
Some fans have grown frustrated with Severide's continued absence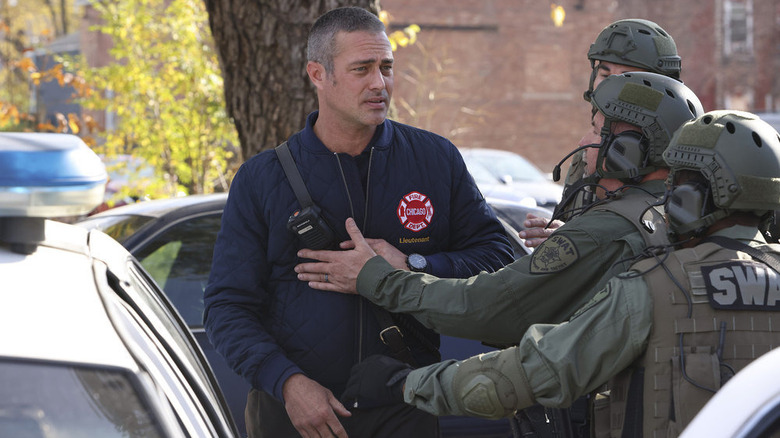 Adrian S Burrows Sr/NBC
Not only are many "Chicago Fire" fans missing Severide, but some feel that the show is actively suffering without him. "I think Severide been gone long enough," @chocolatetrini7 wrote. Certain viewers in this camp have found that the series is lacking a vital piece of identity without the character. "It's not 'Chicago Fire' without Severide," @BellezzaAdina6 opined. Some took it a step further, with @MattMurph24 asserting that the series is "unsustainable" without Severide at the helm.
While many "Chicago Fire" fans have grown more vocal in their disappointment toward Severide's prolonged absence from Firehouse 51, others are still taking the time to be considerate of the private matters Taylor Kinney may be dealing with. "Ugggh. I miss Severide," @THEmaggiewarren tweeted. "But I really hope Taylor's doing ok with whatever's going on with him and is getting the break he deserves." Other viewers also expressed words of concern. "Fr though I hope Taylor's doing okay!" @Learnthingss wrote.
Severide won't be back in Season 11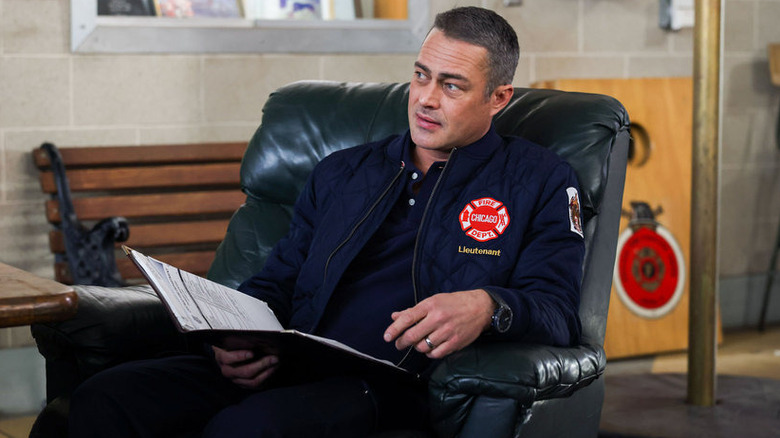 Adrian S Burrows Sr/NBC
Unfortunately for those that are fed up with waiting for Severide to return on "Chicago Fire," this limbo period is set to continue for at least a decent while longer. Details on the show's Season 11 finale, which is set to air on May 24, have begun to trickle out, and it's a mixed bag of news. On the positive side, fans may be excited to learn that Jesse Spencer's Casey will be returning for yet another guest appearance in the finale. However, it has also been confirmed that Kinney won't be back from his leave of absence in time for the episode, meaning that the actor will be absent for the remainder of Season 11.
Fans of Severide were understandably disappointed by this news. "I'm so so sad that Taylor Kinney isn't returning for the rest of the season," @audreyya2115 tweeted. "I love Severide so much & it's not the same without him. I do hope that everything's okay with him & his family seriously. I am excited to be getting Casey back though bc I LOVE him."
As it stands, the earliest that viewers can hope to see Severide again is the "Chicago Fire" Season 12 premiere, which is expected some time in Fall 2023, per NBC Insider. Even then, it hasn't been confirmed that Kinney will be back from his leave of absence in time for the beginning of the next season. For now, all fans can do is express their sadness at Severide's absence and hope for his return in the relatively near future.