Who Did Krista Allen Play In 9-1-1?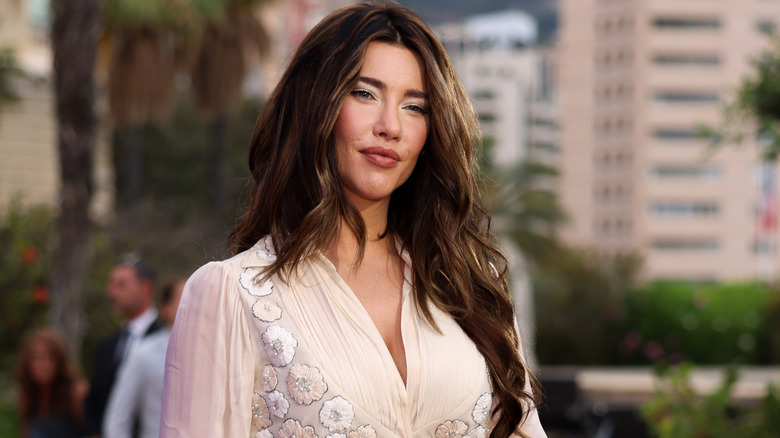 Arnold Jerocki/Getty Images
Character actress Krista Allen has guest starred on a lot of TV shows throughout her tenured 30-year career. The actress and model first broke out in movies starring as the titular character in Cinemax's series of "Emmanuelle" movies made in the early '90s. Once she became a working actress, she never slowed down. She appeared in shows such as "CSI" and "Two and a Half Men" and in movies including "Anger Management" and "The Final Destination."
She even toplined in the 2005 "Project Greenlight" funded cult favorite horror film, "Feast." In the early 2020s, she became a full-time soap star, starring in nearly 300 episodes, as of this writing, of CBS' "The Bold and the Beautiful." She replaced actress Hunter Tylo playing Dr. Taylor Hayes on the soap opera.
One notable guest starring role for Allen was in a 2021 episode of Fox's firefighter drama "9-1-1." In the show that is reportedly based on real police emergency calls, she played Meegan in Season 4,  Episode 7, "There Goes the Neighborhood." Meegan is the lead singer of a garage band called Mother Plague that is practicing their cover of "Bad Reputation" when a chemical leak causes her and her band to bleed from their eyes and noses.
Krista Allen guest stars in a plot-packed episode of 9-1-1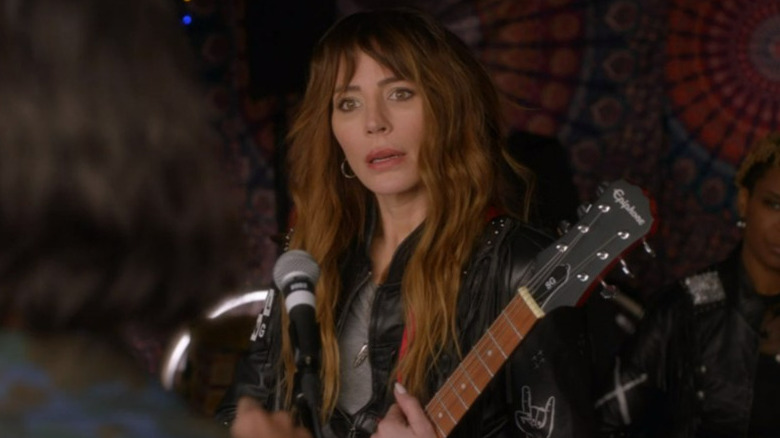 Fox/Hulu
In addition to a brief appearance of Krista Allen, the "There Goes the Neighborhood" episode of "9-1-1" also featured the 118 hurrying to rescue a man who is trapped under a humvee. Plus, with the help of Athena and Bobby, Michael practiced being an amateur detective by installing cameras in his room in order to spy on a conspicuous nearby apartment. Buck went on a disastrous date as he tried to put himself back out there and meet someone. And finally, Hen's mother visits her to let her know she's moving to LA to be closer. "There Goes the Neighborhood" pushed a lot of storylines forward, covering a lot of ground for a single episode.
Krista Allen, being no stranger to one-off TV appearances, talked about the variety of roles she's played and why she chooses what she does in an interview with Sitcoms Online. She said, "It's about the quality, and I love comedy, but I also really love drama. I love getting in there and getting dramatic. I definitely see the good in both...I just love good projects. I love great material, and I love making it come to life. I live for it, it's so much fun."