Barry Co-Creator Bill Hader Can't Escape His Coen Brothers Influences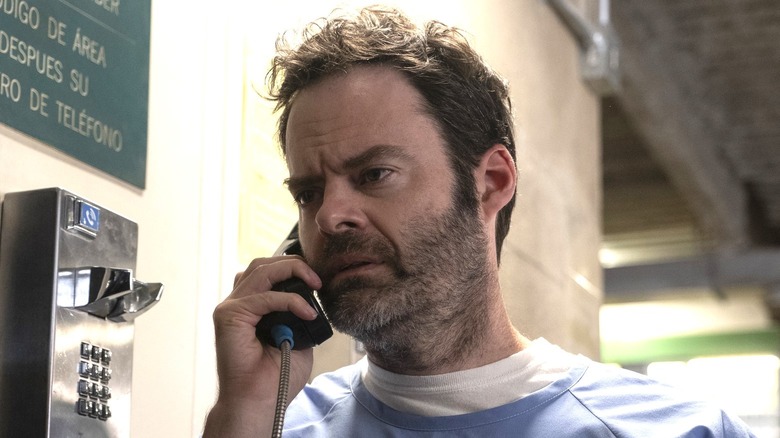 Merrick Morton/HBO
On "Barry," the dark dramedy created by Bill Hader and Alec Berg, influence is a dangerous thing. Under the sway of his handler, Hader's Barry Berkman murders innocent people. Under the auspices of acting coach Gene Cousineau (Henry Winkler), he finds an artistic voice. But the particularly dark truth upon which "Barry" turns is that everyone in Hollywood is caught in a web of influence, pathetic creatures making ruinous choices for one simple reason — they want other people to like them.
Influence is something Hader thinks about often, not only in the context of his show's narrative but in how he constructs it. And while he'd like to believe that the influences he brought to bear on "Barry" come from the sorts of directors most people won't encounter outside of film school or literature course, he said that the series inevitably ends up resembling a Coen Brothers movie.
Much like the assassin-turned-thespian he plays on his HBO series, Hader cannot escape his influences. Speaking to Rotten Tomatoes, Hader said, "An example I usually show people is the opening of 'Ashes and Diamonds' by Andrzej Wajda. That opening of that movie is kind of like, you know, I really love how this is shot and how it looks and how it feels. And then you go through ... those influences and certain influences in literature. You know, people like Tobias Wolff or George Saunders or, you know, things like that. And then you put it together and then you do it and then you look at it and you're like, 'Oh, I like the Coen Brothers.' Just looks like the Coen Brothers, and you're like, 'Okay, I love the Coen Brothers.' Which I do. But it's just, yeah, you can't escape your influences."
Bill Hader has a wide range of influences (but everyone sees the Coens)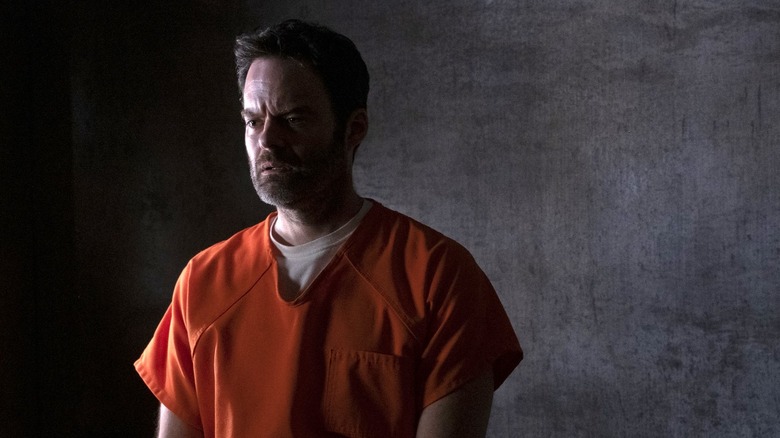 Merrick Morton/HBO
It's easy to see why so many people have compared "Barry" to a Coen Brothers movie. Joel and Ethan Coen have always mined their biggest laughs out of the darkest subject material. In "A Serious Man," a college professor whose life is collapsing around him seeks advice from a rabbi who rambles about parking lots, while "The Ballad of Buster Scruggs" features a man who has cheated the hangman's noose and, faced with it again, looks to the doomed man next to him and asks, "First time?"
"Barry" follows in that same vein, making organized crime kingpins into loveable dorks — NoHo Hank, played by Anthony Carrigan, might be the best comedic character currently on TV — and finding brazen laughs in a hail of bullets. Even the dialogue snakes in the same satisfying directions Coen Brothers fans will be well acquainted with.
In the same interview, Hader was upfront about the Coens being a major influence on his work but added a few more names to the list. "I like Coen Brothers, Scorsese, Alfonso Curarón. You know, all those people. And it's all there, and I'm like, 'Oh, brother, I can't — it doesn't matter how highfalutin I try to get with the influence question."
Hader followed up, "It's like, 'This dude clearly has watched 'No Country for Old Men' a hundred times.'"