In Living Color: Jamie Foxx & Martin Lawrence Nearly Created A Spin-Off Film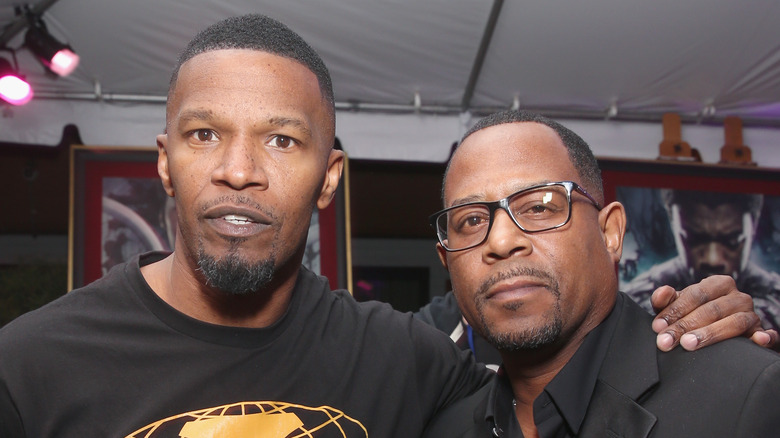 Jesse Grant/Getty Images
Sketch comedy show "In Living Color" ran for five seasons 30 years ago, and helped provide a launchpad for household names like Jim Carrey, Jamie Foxx, Jennifer Lopez, and Rosie Perez. Whether it was Jim Carrey performing as karate instructor Bob Jackson and Fire Marshal Bill, or Damon Wayans as a head detective and Homey D. Clown, the Emmy-winning show usually had viewers rolling on the floor laughing. It is still revered today for some of the funniest comedy skits and characters we've ever seen on television, even though today, many of the skits probably wouldn't be greenlit.
One character on "In Living Color" that was very popular when the show aired was Foxx's Wanda Wayne, described as "the ugliest woman in the world...so ugly, in fact, that no one wanted to be in the same room as her." Martin Lawrence had a similar character on "Martin" called Sheneneh Jenkins, and in 2010, the two were in talks to make a Sheneneh and Wanda film. Foxx even told HipHollywood in an interview at the time that "the Wanda/Sheneneh movie is officially written. We will officially start in the next couple of months."
Lawrence would still love to make the Sheneneh and Wanda film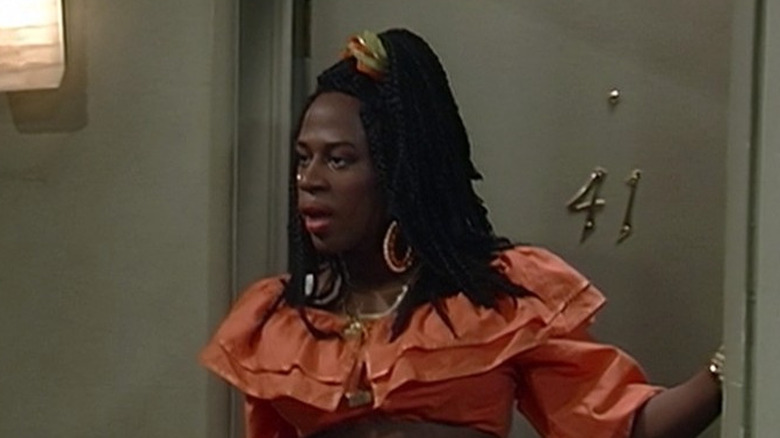 Fox
The idea for a Sheneneh and Wanda film was born in 2009 when Martin Lawrence and Jamie Foxx made a fake trailer for a film called "Skank Robbery" for that year's BET Awards. Afterward, the idea of a film co-starring Halle Berry and Tyler Perry as Madea started to take shape after viewers' excitement at seeing the characters together. Along with discussing the film in interviews, Variety reported that production company Screen Gems had acquired the rights to the film, which would be produced by both stars' companies, FoxxKing and Runteldat. But for some reason, everything fell apart, and the film was scrapped.
Despite the film being shelved, talk about it just won't die, especially from the actors themselves. In an interview on "The Tonight Show Starring Jimmy Fallon," Lawrence said he "would love to see a movie with Sheneneh." Lawrence is still holding out hope. "We were supposed to do a movie with Sheneneh and Jamie Foxx with Wanda, but that never came about," he told Fallon. "If we could ever get that together, I think y'all would love this."