Here's Where You Can Watch The Jamie Foxx Show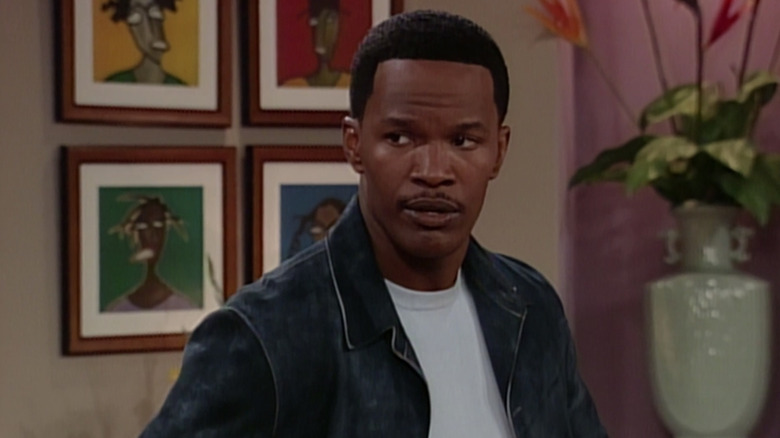 The WB
Over the course of his decades-long career, Jamie Foxx has played Ray Charles, a beleaguered cab driver, an electric supervillain, and a freed slave on a mission. Those acclaimed performances — plus a successful music career — have gotten Foxx halfway to an EGOT. But before he was an A-lister, Foxx was a stand-up comedian who got his big break as a cast member on "In Living Color" from 1991 to 1994. His success on the series led to the creation of Foxx's own sitcom, "The Jamie Foxx Show."
"The Jamie Foxx Show" may not have attracted the same viewership as some of its contemporaries during its run from 1996 to 2001, but the sitcom has enjoyed longevity in syndication. With the advent of streaming, "The Jamie Foxx Show" reruns are now more accessible than ever. On November 1, 2021, HBO Max acquired a suite of '90s Warner Bros sitcoms: "Hangin' with Mr. Cooper," "In the House," "Martin," "The Parent 'Hood," and "The Jamie Foxx Show."
But HBO Max – soon to be just "Max"– isn't the only place to enjoy the early years of Foxx's career.
The Jamie Foxx Show is streaming on HBO Max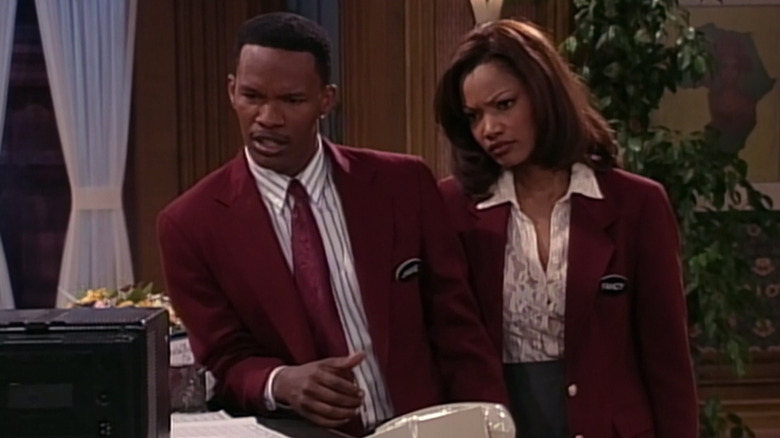 The WB
HBO Max is fast becoming a classic sitcom hub, with the streamer home to shows like "Friends," "Family Matters," and "Living Single." A subscription will grant you access to all five seasons of "The Jamie Foxx Show," but it's not the only place to watch. The series is also available with a Roku Channel subscription, as well as a login to BET Plus.
Episodes of "The Jamie Foxx Show" are also available for purchase elsewhere. On Amazon, single episodes cost $1.99, with full seasons ranging from $14.99 to $19.99. Episodes cost the same on Google Play, Apple TV, and YouTube. The show is still in syndication on good old fashioned television; episodes are currently airing on VH1.
"The Jamie Foxx Show" is the actor at his most breezy and light-hearted, but the actor has recently embraced his sitcom roots. In 2021, he created and starred in "Dad Stop Embarrassing Me!" The series only lasted one season, but it too is available to stream on Netflix.