Sweet Tooth Is Returning For A Third And Final Season On Netflix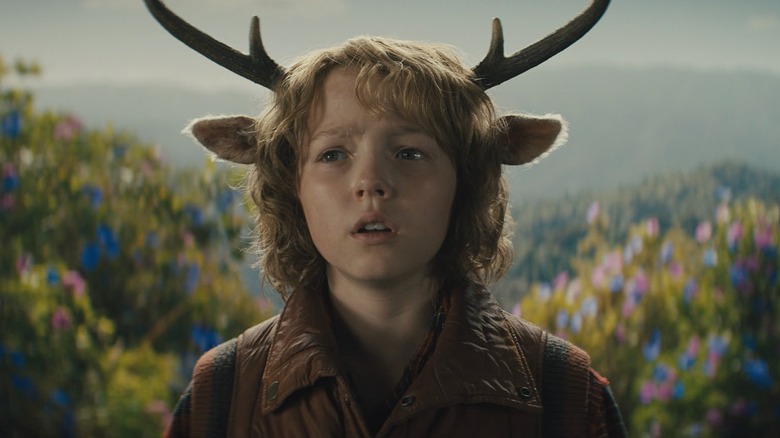 Netflix
Fresh off the release of Season 2, "Sweet Tooth" fans are riding a high like no other. They'll be happy to know that the latest eight episodes aren't the last time they'll see Gus (Christian Convery) and his friends, but the next season will be.
Deadline reported today that Netflix has officially renewed "Sweet Tooth" for a third and final season, bringing its adaptation of Jeff Lemire's DC Comics back for one last adventure. "In a lot of ways, it's exactly the story that I imagined we would tell and in a lot of ways it takes on its own life," showrunner Jim Mickle told Deadline, revealing the direction they're taking "Sweet Tooth." "Season 3 is an Arctic story with exciting new adventures and what we hope will be a satisfying conclusion to this epic tale."
Ahead of Season 3, "Sweet Tooth" has promoted a few of its cast members, with Rosaline Cho (Zhang) and Amy Seimetz (Birdie) becoming series regulars. Newcomers Cara Gee and Avazhan Dalabaveva round out the cast. Those worried that it might be a while before "Sweet Tooth" returns to Netflix can breathe a sigh of relief, as filming has already wrapped on Season 3.
Sweet Tooth has been a massive success for Netflix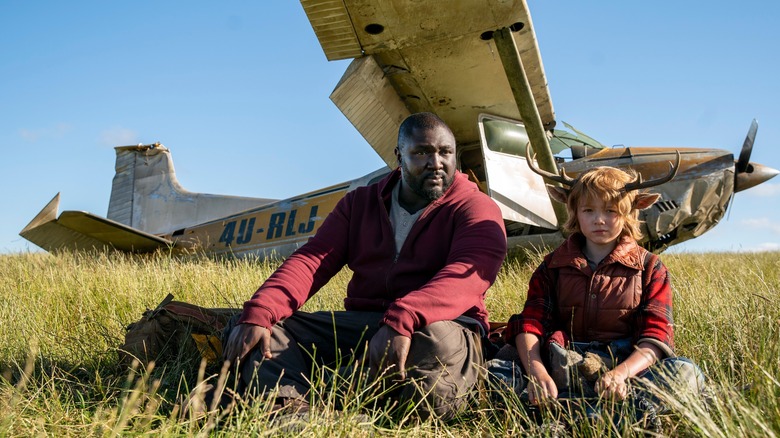 Netflix
"Sweet Tooth" Season 2 recently dropped on Netflix, and with its Season 3 renewal now official just a few days later, it doesn't get much quicker than that. Looking at the show's performance since it first premiered in 2021, it was a no-brainer that Netflix would invest in more episodes.
Season 1 took the streaming service by storm, with millions tuning into the DC Comics story brought to life. Adding to that success, it scored a Certified Fresh 97% on Rotten Tomatoes, and Season 2 quickly followed suit. In just the short week it's been on Netflix, "Sweet Tooth" Season 2 has already landed a top spot on Netflix's Top 10, with audiences already watching it for 48.3 million hours. Recreating the success of its predecessor, Rotten Tomatoes gave Season 2 a 93%, showing there's little that "Sweet Tooth" does wrong.
Season 3 will look to recapture that magic once again as Gus and his friends set out to Alaska to find his mother. Speaking to Deadline, showrunner Jim Mickle teased, "Gus is going to see a side of the world and humanity that he didn't see in Season 1 or 2." Netflix officially announced Season 3 with the tagline "Coming Soon." With filming already complete, fans could see the conclusion of "Sweet Tooth" on Netflix sometime next year.