Sweet Tooth: How Many Episodes Are In Season 2?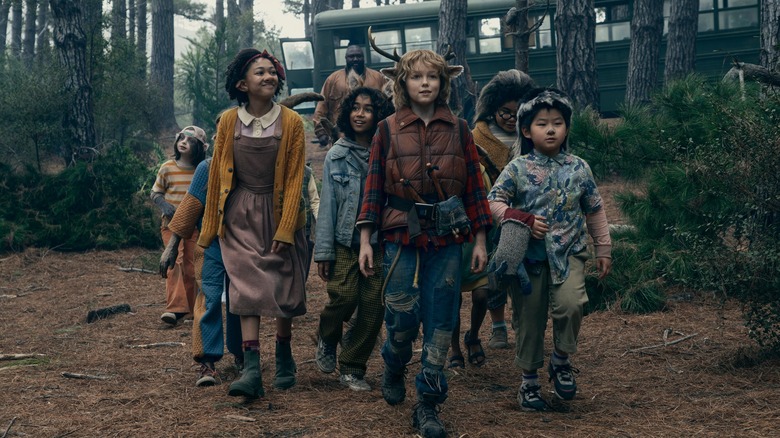 Kirsty Griffin/Netflix
The world can be a wild place in Netflix's "Sweet Tooth." Between the mistrust and lack of compassion, humanity can sometimes struggle to finds its footing, and when society seems like it is undergoing rapid change, some factions may lash out with hatred and fear. 
This can be expected after a virus ravages the planet, and children are born with animal-like qualities. Though these traits are definitely not consistent among these young children known as hybrids, their gifts and animal characteristics make them an enemy to some and a savior to others.
Originally released in June 2021, the first season of "Sweet Tooth" ends on a cliffhanger after eight episodes, and fans of the series have had to wait quite some time for the arrival of Season 2. Luckily, "Sweet Tooth" Season 2 has just released, though some may find themselves wondering how many episodes there are. 
Unsurprisingly, Season 2 echoes the first season of "Sweet Tooth" and consists of eight episodes. In addition, since "Sweet Tooth" is one of Netflix's more stable television shows, all eight episodes are currently available. That means if one is so inclined to see what happens to Gus (Christian Convery) and his allies, now is the perfect time.
Covery says Gus grows up in Season 2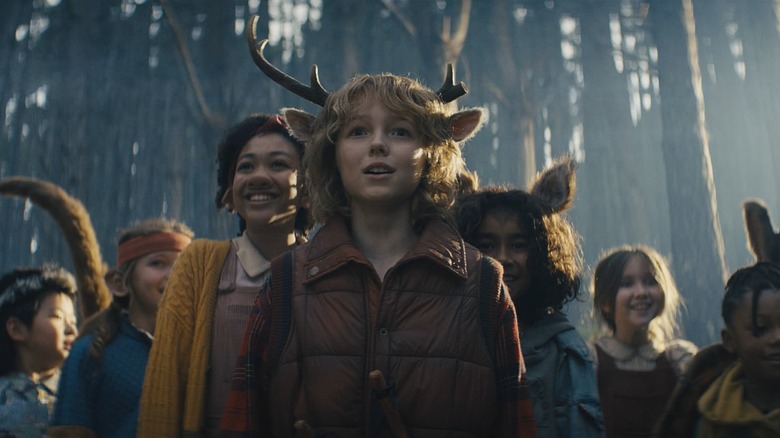 Netflix
At the end of Season 1 of "Sweet Tooth," Gus thinks he has found a new group of friends, but he inadvertently contacts the group known as "The Last Men," a faction who believes that hybrids are the cause of all of humanity's troubles. In other words, the last time audiences saw Gus and the others, their proverbial backs were against the wall, and their lives were in danger. 
The trailer for Season 2 establishes the stakes and picks up immediately in the aftermath of Season 1's cliffhanger. This means that Tommy Jepperd (Nonso Anozie) and Aimee Eden (Dania Ramirez) are focused on getting back Gus and the other hybrids from the clutches of the murderous Last Men. Speaking with Coming Soon, Christian Convery was asked how his character has changed in Season 2.
"He has grown up," Convery said. "From the first season, you've seen how he was just a little kid, innocent, and how he's gone through all of these struggles and obstacles to get to the point where he has started Season 2 ... It's also Gus growing up, going through many things, and learning about the true cruelty that man can bring. I felt like I also grew as an actor alongside Gus and as a person." 
Still, it's great that Season 2 has finally been released. The eight episodes can either be slowly enjoyed at a leisurely pace or utterly consumed in a single sitting thanks to the typical Netflix release model.